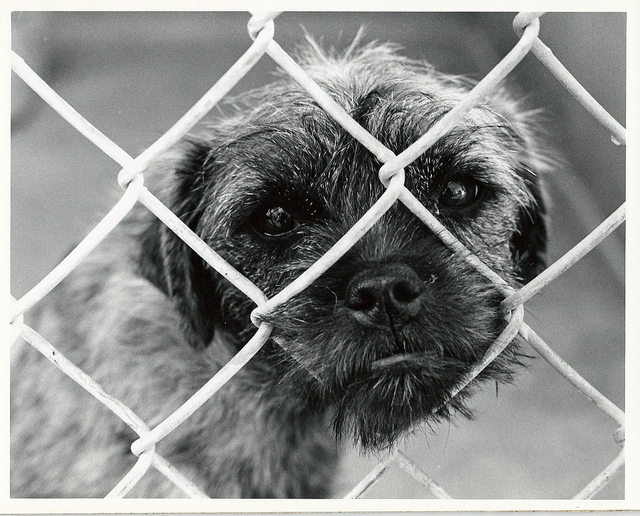 One of my pet peeves—forgive the pun—is people who become pet owners without properly thinking through all that it entails.
People who get pets because they think they're cute.
Or fun.
Or they want the company on long, lonely nights. Someone to snuggle up with. People who get pets for their own benefit without giving any serious thought to whether or not they would make good pet owners.
Pet adoption agencies are doing a great job promoting what's in it for you to adopt a dog who needs a good home.
But the key question to ask yourself is, can you really provide the dog with a good home?
Because that means so much more than not abusing the dog. Being responsible for the welfare of another sentient being is a serious business. Yes, it can be fun and heart-warming, and is hugely rewarding. But it's also serious.
And the responsibility does not become less if you choose a dog over a baby. The level of care, maybe, but not the responsibility. Dogs have needs too. Less demanding needs than those of a baby, certainly, but they do have needs. And if you want to own a dog you must care for it properly, not half-heartedly.
There's a reason there's a bumper sticker out there that says,
"A puppy is for life, not just for Christmas."
Love is a verb.
It's more than a passive feeling that can expire when the novelty of something new wears off. Love is actively nurturing your relationship with another (whether human or animal) and—where appropriate, such as with children and pets—actively taking care of the welfare needs of another.
If your love isn't active, it's no damn good!
Don't tell me you love your dog if you couldn't be bothered to take care of his exercise and companionship needs. If you're leaving it home alone all day and not walking it in the evening, your words are wasted on me.
If you're considering becoming a dog-owner, then please seriously consider the following first.
         Can you provide the dog with alternative companionship while you are at work?
How much exercise does this particular dog need, and can you—realistically—provide that for the dog every day?
         Is your home suitable for a dog, and if not, can you—and will you—make the necessary adjustments?
Does the dog need training, and if so are you willing to put the time into that?
What is the dog's state of health, or the future predicted problems that might arise with that breed? Can you afford to pay for the dog's healthcare?
Can you afford to feed the dog properly and healthily? (Canned supermarket dog food is not good for the long-term health of your pet)
 Are you really and truly in a good place, in terms of your lifestyle, your emotional preparedness, and your  finances to take on the responsibility for this welfare of this animal?
If you can't say yes to everything on this list, then please consider saying no to dog adoption.
Cats also make excellent, loving pets and there are plenty of them who are also in need of new forever homes. They generally take care of their own exercise needs, don't mind spending a lot of time on their own and are cheaper to feed well.
You still need to actively love your cat—take it to the vet, provide it with haute cuisine, play with it regularly, and make your lap available to them whenever they demand—but just as the welfare of a dog places lesser demands on your time and energy than a baby, a cat places less on you again.
Whatever kind of animal you are considering welcoming into your home, your heart and your life, please do so mindfully. Look at the fuller picture, the one that includes the animal's needs and not just your own.
And don't kid yourself about what level of care you can provide. All sentient beings deserve love and respect. Only give a home to one that you can care for properly, leaving the others free to find another owner who can give them all of what they need.
All animals have individual needs and personalities—shelters can help match you up with the right pet for you.

~
Love elephant and want to go steady?
~
~
Editor: Ashleigh Hitchcock
Photo: flickr