"To me this is about looking at everyday simple things with fresh eyes."
~ Sarah Gaby-Trotz
Sarah Gaby-Trotz is a Toronto based artist who knows her way around a kitchen. She doesn't just cook up tasty treats; she creates them as art, too.
Nicknamed "Beet Girl" in art school, Gaby-Trotz started cooking up concoctions in the kitchen when she was young. At three she made her first recipe, "Strawberries on Firesticks" when cooking with her mother.
"I love when really simple ingredients combine to make something delicious and nourishing," she says. For Gaby-Trotz, food and art are created through acts of transformation.
While cooking for a retreat centre in the woods one winter, Gaby-Trotz took up the simple yet arduous practice of felting. "Felt making is so time consuming, and each piece is about transforming raw product into a finished piece that holds together in its own right."
Gaby-Trotz turns wool into these artistic delights—no cooking required.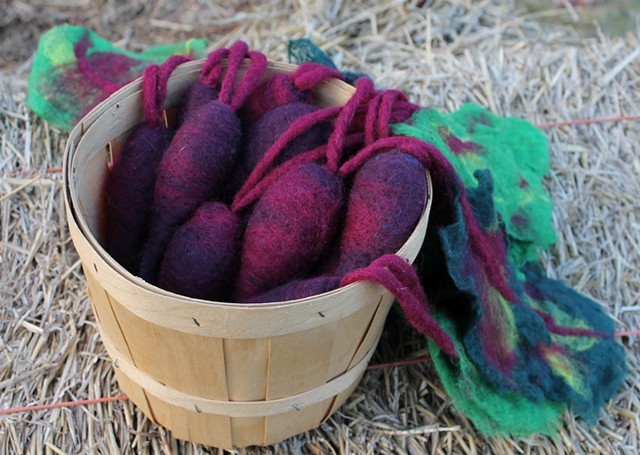 "Take a good looking root vegetable—they are both rooted deeply in the earth, and yet have these vibrant leaves that dance so freely above ground."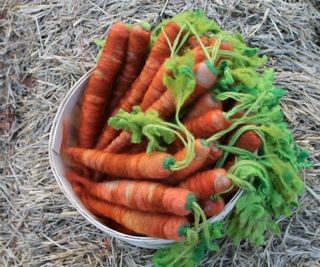 "I want them to evoke a certain sense of delight and fun, bit I think they can also be viewed as an ultimate 'slow food' of sorts."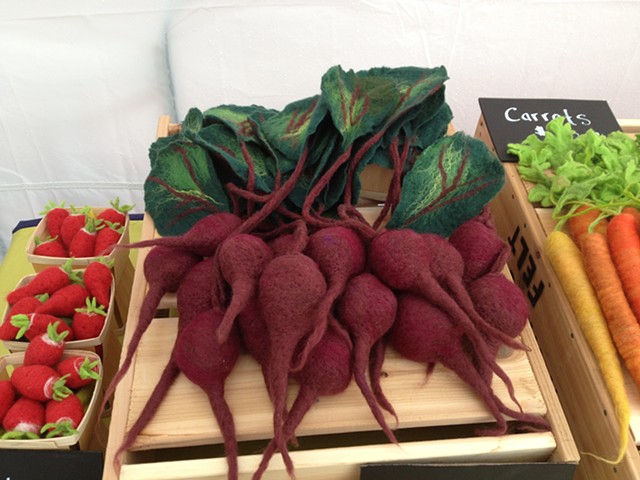 "Art felt really serious in school, and I wanted these pieces to feel free and full of possibility."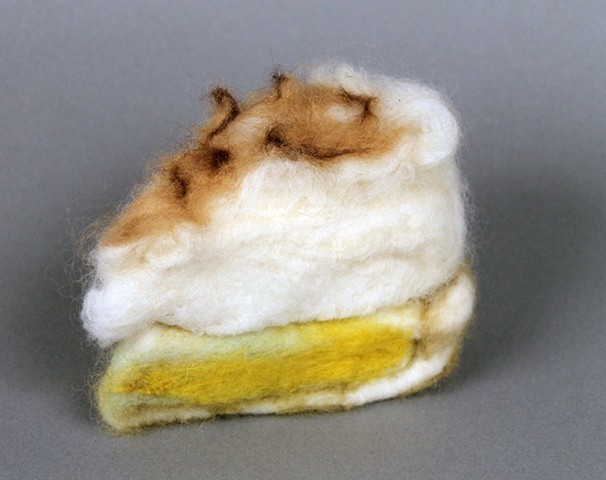 More of Gaby-Trotz's work can be seen on her website.
Love elephant and want to go steady?
Editor: Catherine Monkman
Photos: Wishing Tree Felt