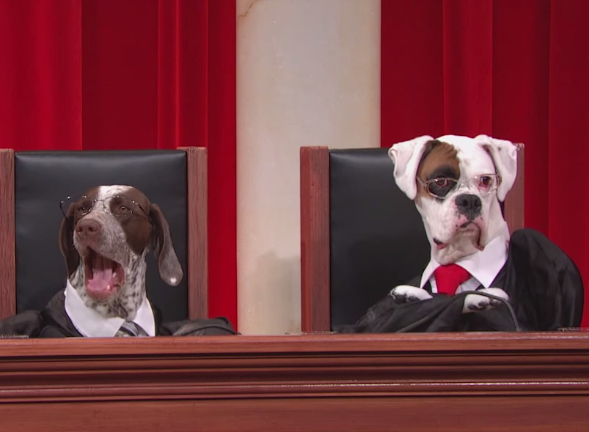 John Oliver is rocking it with his new show on HBO—Last Week Tonight.
Every episode I have seen is totally on point, insightful and enlightening.
John Oliver's gift is to inform us about the most cynical realities within our country, while also making us laugh at them—even giving us a little hope that things might change.
In this clip, Oliver has a hilarious and cute idea.
Replace the Supreme Court with dogs!
Not really of course but just to get people to watch. The Supreme Court can be pretty boring but their decisions have the power to affect us all.
This should interest us, but as we know from pretty much everyone's use of the internet, funny animals doing human things is way more interesting. So, why not combine them?
His suggestion here is comedic of course. But seriously, I'd
watch
this show, and admit it. You probably would too.
Love elephant and want to go steady?
Author: Kathryn Muyskens
Editor: Ashleigh Hitchcock