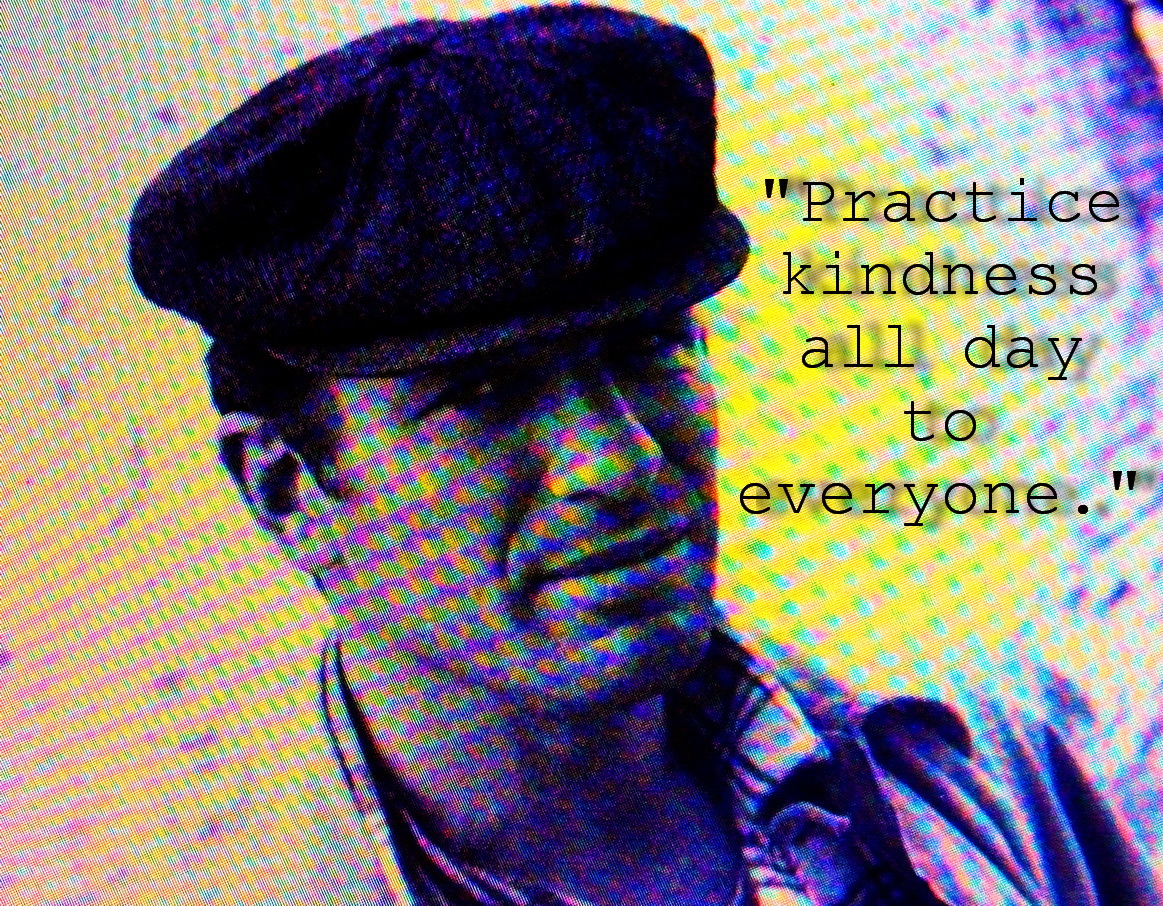 Words are so precious.
There are times when we can feel at battle with them, when we so badly want to express the deepest parts of ourselves or what we experience, and come up short.
Sometimes there are just no words, and the world itself is ever-spinning, and we are spilling over with emotion. This can be so wondrous, and also difficult and isolating.
Language allows us to connect, but also provides the barrier to the truths that lie behind it. Ah, words!
But then, once in awhile, the right words appear. They can pour right out in a spellbinding moment of harmony between self and world, between us in communication.
They can come in the form of storytelling, the perfect book you sink into and never want to end.
Or, they can come in the form of a poem, like the one below, by Jack Kerouac, who never seemed to take a single word for granted.
I think Kerouac's ability to put a mountain of truth into each word formation was a dual commitment, which he fed with discipline and passion: to live life beyond the border of words to its very edges, and to do everything he possibly could to reach out to others, using language to give structure to the messiness, chaos and glory that he found.
I read this poem often. I love how it takes us to the vital importance of being kind and not harboring negativity, and to the sacred aspects of ordinary life, which can be our springboard into awe and ecstasy.
Rocks don't see what we see. Should we take what we see so seriously? What a beautiful sentiment.
I hope you enjoy it and feel inspired to let it move through you as you carry out your day!
"The world you see is just a movie in your mind.
Rocks don't see it.
Bless and sit down.
Forgive and forget.
Practice kindness all day to everybody
and you will realize you're already
in heaven now.
That's the story.
That's the message.
Nobody understands it,
nobody listens, they're
all running around like chickens with heads cut
off. I will try to teach it but it will
be in vain, s'why I'll
end up in a shack
praying and being
cool and singing
by my woodstove
making pancakes."
~ Jack Kerouac
Love elephant and want to go steady?
Author: Tammy T. Stone
Editor: Emily Bartran
Photo: Author's Own