Bonus: for those damn useless kids, Hipster Bingo!
A Game for the Whole Family!
Pressured to have kids? Vaguely racist comment? Long talk about best driving route to the family manse? Complaints about not watching The Game, followed by sleeping on the couch in front of The Game? Sugar rush, followed by crying? BINGO! 
Flavorwire: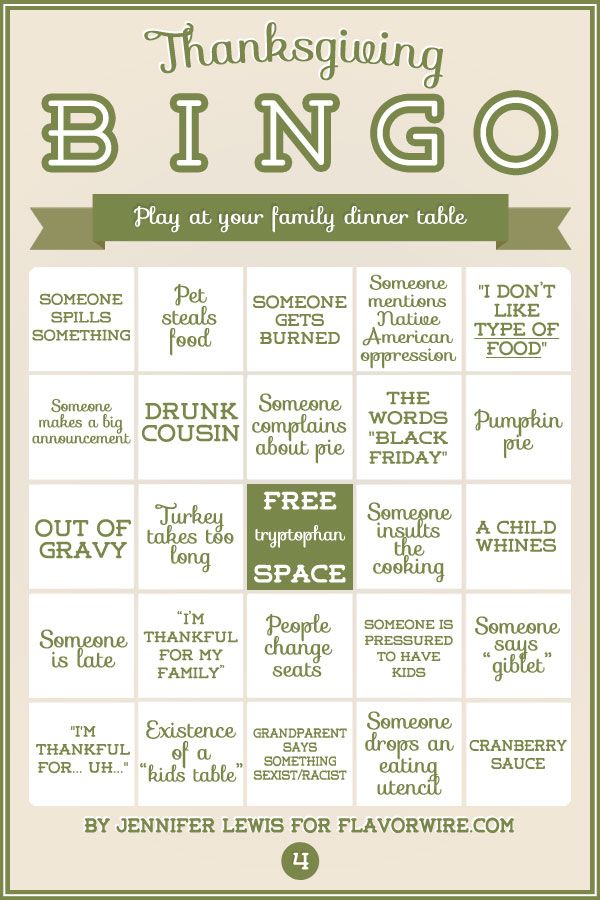 From Reddit: