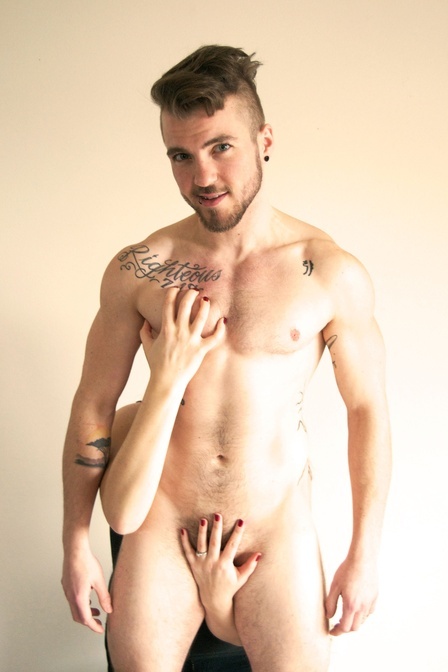 "I think that visibility is so incredibly powerful." ~ Aydian Dowling, FTM Magazine, Spring 2015
Visibility is powerful, as these viral images show.
FTM (Female to Male) Magazine and Aydian Dowling made the decision to recreate the Maroon 5 lead singer, Adam Levine's, iconic pose for Cosmo UK, where he was standing totally naked, with just his then girlfriend's hands covering his private parts.
Aydian spoke of the recreated shot saying, "Some areas of my body used to remind me of everything I'm not. Now they represent everything I am."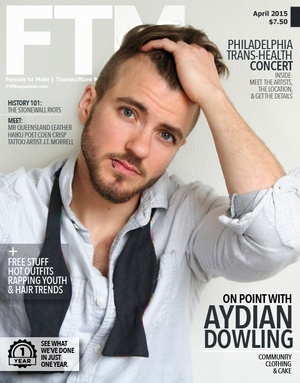 Although both FTM Magazine and Aydian agreed that they were doing something risky by showing Aydian naked on the cover, they also both recognised that it was more about raising awareness among the transgender and also cisgender (non trans) community.
Jason Robert Ballard, the owner of FTM Magazine said his reasons for the shot were, "Aydian's body sorta looks like Adam Levine's body. Society sees Adam's body type as very sexy. I wanted to show everyone that bodies come in all sorts of different shapes, sizes. And sexy can mean different things to different people."
Aydian Dowling is compelled to document his story and create as much visibility as possible for the trans community so that others who are going through, or have gone through, similar situations can also feel empowered to speak out and not be afraid to be who they are.
Below is a link to Aydian's four year journey.
 Relephant:
Author: Alex Myles

Editor: Travis May
Photo: FTM. Used with permission.