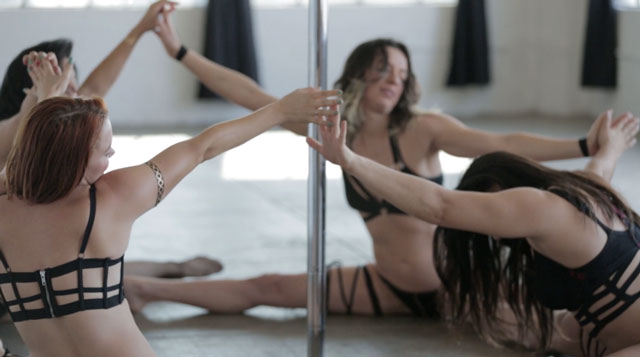 A few months ago in Cancun I watched a woman roll around in the sand and get photographed—half in the water, sand in the boobs kind of thing.
As I was about to roll my eyes and say "cheesy," I checked myself.
Whatever makes us feel sexy is for ourselves and no one else.
Those photographs may make that woman so stinking happy, more comfortable and sexy in her skin.
Who the f*ck am I anyway? Some cynical jackass drinking a lime margarita.
A few days ago I came across this video of women finding sexual empowerment through pole dancing—they're shedding the teacher/sister/friend labels and finding freedom, joy and expression through pole dancing.
I loved it.
Whatever makes you feel sexy—do that.
Relephant:
Author: Janne Robinson
Editors: Katarina Tavčar / Renee Picard 
Photo: Vimeo screenshot