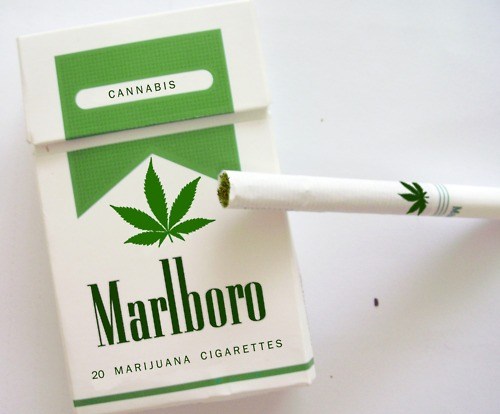 Jeff Mizansky from Sedalia, Missouri has been in jail for 20 years.
He's serving a life sentence.
His crime was being in the room while a brick of marijuana was being sold. While it's true that this wasn't his first offense (he had two previous plant related crimes) he's never been convicted or accused of any violent crimes. He is over 60 and in bad health and he is likely to die in prison instead of at home with his children and grandchildren.
That's right, he's someone's grandfather.
Here's a petition you can sign.
Obviously this situation is bigger than Jeff. Across this nation there are other people in situations just like Jeff. Some places have evolved more common sense approaches to marijuana, but there are still a lot of states like Missouri that need to catch up. 20 years ago when Jeff went to jail, the prospect of legalization probably seemed impossible. Now, thanks to experiments in a few states, it seems like in the next 20 years, it will probably happen. We know (I think we've always known) at the very least that marijuana is not dangerous. We know also that it's been a great benefit to the state of Colorado financially. We can tax the hell out of it and people will buy it.
But, more importantly, so many of our brothers and sisters are in jail for a victimless crime.
Now, states across the nation are following Colorado's example and trying to legalize. And why shouldn't they?
It's been a great boon to Colorado's economy with no consequences.
My home state, Kansas, is probably not going to legalize marijuana for a long time. But, the state I'm next to, Missouri is very likely to have it on the ballot in 2016.
That's right, when we're voting for the next President, voters in Missouri will be able to vote on whether or not the state should legalize Marijuana.
This is going to happen thanks to the tireless work of nonprofit organizations like Show-Me Cannabis and West Missouri Norml.
And it's exciting.
Not for me or all the people that want to use it for fun. For the people that are in prison for no good reason, like Jeff Mizansky.
I've heard people make all sorts of arguments like:
Marijuana can cure cancer
or
Hemp can make better paper
or
It's good for you, like vitamins.
I don't know if those things aren't true, but I think bringing up things like that confuses the issue.
Because we should have freedom is reason enough, I think.
#becausefreedom
We shouldn't have things taken away, seemingly at random. If something is going to be illegal, it should be because it causes harm to someone.
The onus of proof shouldn't be on advocates for legalization. It should be the opposite.
We shouldn't ask ourselves: Why legalize?
We should be asking: Why not?
Relephant: 
Author: Daniel Scharpenburg
Editor: Renée Picard
Photo: via the author 
Facebook is in talks with major corporate media about pulling their content into FB, leaving other sites to wither or pay up if we want to connect with you, our readers. Want to stay connected before the curtain drops? Get our curated, quality newsletters below.