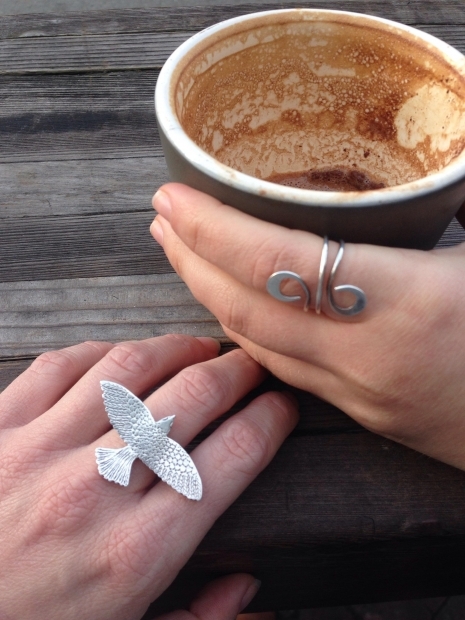 I love my espresso machine, but I don't love throwing used coffee grounds in the trash.
It turns out I need not toss them out; there's plenty of ways to give new life to post-coffee grounds.
Here are five ideas to get started:
1. Enhance your compost pile.
You can add coffee grounds in the compost bin, alongside your veggie scraps. In addition to neutralizing your soil's pH, coffee grounds deter garden pests. And the worms absolutely love it!
2. Make an exfoliating body scrub.
Combine ½ cup of coffee grains with ½ cup of coconut oil and a tablespoon of sea salt. Store in a jar. Massage a generous amount on your body before a shower or bath. It also makes a rejuvenating rub for hands and feet.
3. Add to a cake or brownie mix.
Boost the flavor of your next batch of cakes or brownies by adding a few scoops of coffee grains to the wet ingredients of your recipe.
4. Stain wooden items like floorboards.
Love the look of a dark wood finish? Mix coffee grains with water and sponge onto pre-sanded wood surfaces for a beautiful natural stain.
5. Deodorize sneakers.
Naturally absorb stinky foot odors by wrapping a scoop of coffee grounds in porous fabric like tissue or panty-hose and place inside shoe overnight. Or, you can sprinkle a liberal amount of grounds into the offending shoes and shake it out the next day.
Relephant: 
Author: Belle Hann
Editor: Renée Picard
Image: via the author