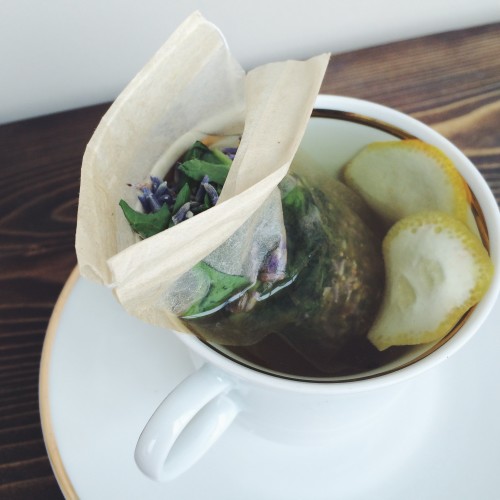 You can find stinging nettle and culinary lavender at most health food or specialty food stores.
Consult with your doctor before consuming stinging nettle and any new herbs, regarding allergies and interactions.
Stinging Nettle and Lavender Loose-leaf Tea
>> 1 cup water
>> 1 teaspoon dried stinging nettle leaves
>> 1 pinch dried culinary lavender buds
>> 1 teaspoon honey
>> 1 teaspoon fresh lemon juice
In a small pot, bring the water to a boil, then remove from heat and add in the nettle and lavender. Steep for 5-10 minutes. Pour through a strainer into a teacup and stir in the honey and lemon juice.
Relephant: 
Author: M. Lukian
Editor: Renée Picard
Photos: author's own