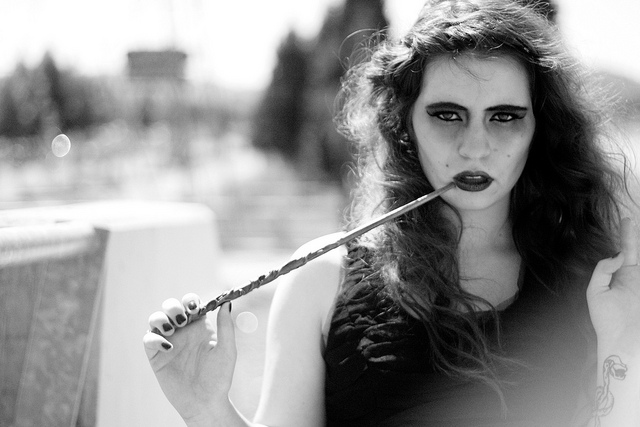 F*ck sweet romantic whispers, soft rose petals and fancy four-course dinners.
F*ck tender cherry kisses and perfectly timed rainstorms, too.
In this moment..
My heart longs for something more.
My soul screams to be shaky, buck-naked and weak in the knees.
I want you to see me at my absolute worst.
I want you to see me in moments when I can't even bear to see myself.
I want you to see all of me.
Meet me in the madness.
Meet me at half past two, in the midst of raining chaos, on the craziest, most terrible day.
Meet me at the corner of disappointment and heart-crushing shame.
Meet me in stormy, anxious seas and racing rhythms of hummingbird heartbeats.
Meet me in roaring fires of transformation and slimy rivers of guilt.
Meet me in sickness, watery-eyed sniffles, unrelenting stomach bugs and raging flus.
Meet me in the barren field of insecurity and lightning-like anxiety.
Meet me in truth, struggle, anger and doubt.
Meet me in the madness.
See me tear-stained and sobbing.
See me fall apart.
See me rise again.
See me, all of me.
Because, really, isn't that what we're here for?
To see each other in the harsh light of beautifully raw realities.
To bare it all—not just the pretty, shiny things.
To reveal our hidden pains and long-kept heavy secrets.
We are not so perfect, are we, darling?
But we have each other.
We have this life.
Let's meet in the madness.
And lace our fingers together.
And go through the tough stuff.
Side by side, shoulder to shoulder.
And smile so hard.
Because we so f*cking happy…
To face this world together.
Author: Sarah Harvey
Editor: Evan Yerburgh
Photo: Flickr