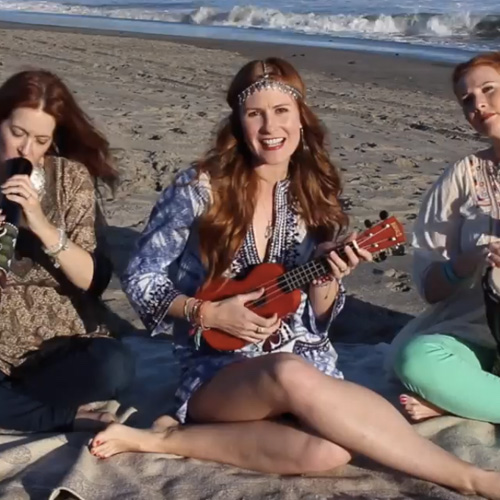 Green juice? Check!
Vision board? Check!
Beyonce-themed oracle cards? Double check!
Four years ago I would have rolled my eyes if you'd mentioned any of these things to me and accused you of being too woo-woo.
Of course, at the time I was stressed out, overworked and unhappy, with no spiritual life whatsoever. I suffered from chronic fatigue and depression, but my doctors couldn't seem to find anything wrong with me.
Finally I got so sick I could barely get out of bed. On a whim, I went to a naturopath who told me my problems were a result of not listening to my gut. (Well, that and I needed to stop having cake and cocktails for dinner.) He told me to quit drinking, start eating healthy, meditating and listening to that inner voice inside. I was so desperate I actually did what the man said.
At first I didn't like what I heard. According to my inner guide, I needed to quit my corporate job and write spiritual fiction for a living. What? Was spiritual fiction even a thing? (It is.) I also needed to embrace a spiritual way of life, and help others do the same. Despite my reservations, I followed my intuition and every time I did I felt a little better. Before long I had traded my pencil skirts for tribal leggings and found myself a full-fledged spiritual girl.
Now my life is completely different. Instead of throwing back margaritas and cupcakes when something goes wrong I hit my meditation pillow and ask for guidance. My chronic fatigue and depression are gone and my first novel is coming out in the spring. More recently I've also been encouraged by my inner guide to incorporate more play into my life, which is how this music video parody came about. I mean, what better way to share my message but through the magic of song and dance?
And of course, costumes—lots of costumes!
Enjoy!
I look forward to hearing from you!
Relephant Read:
~
Author: Abbey Campbell Cook

Editor: Travis May
Image: Author's Own