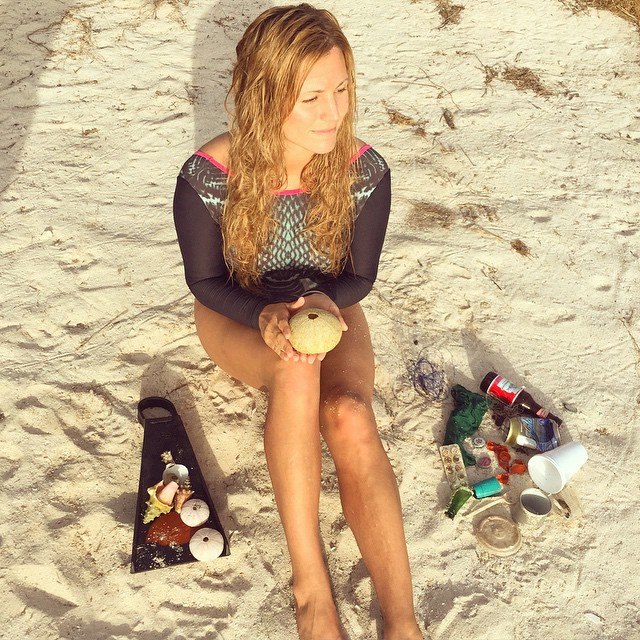 *warning: well-deserved cursing ahead!
Ocean treasures: to my right, shells and things that actually belong in the ocean (and we put them back), to my left, a collection of absolute trash.
This trash took me less than five minutes to pick up from the bottom of the sea: plastic cups, a beer can, a beer bottle, several bottle caps, a pill pack, an orange balloon, a label from a wine bottle, a green rag, more cans, glass and several yards of fishing line.
Humanity makes me so fucking sad sometimes. Know that every time you leave anything on the beach it ends up on the ocean floor!
Stop releasing fucking balloons into the air. Stop throwing fucking soda cans out of the window of your car. Stop leaving beer bottles in the grass because you're too fucking lazy to walk to the trash bin.
Stop fucking littering!
I think about what kind of world our children and grandchildren are going to grow up in and it terrifies me.
We are a part of this earth, the earth is a part of us!
Just pick up after yourselves. Please.
~
Author: Rachel Brathen
Editor: Katarina Tavčar
Photo: Author's own