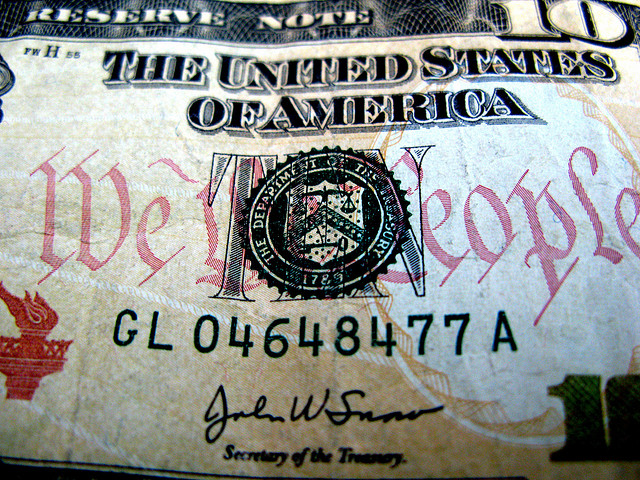 A few months ago, we heard about a group called "Women on the 20s" campaigning to put a woman's face on the 20 dollar bill.
It's not clear how the U.S. Treasury department decided between the 10 over the 20, but this is definitely a step in the right direction!
This new 10 dollar note will be released in 2020, celebrating  the 100th anniversary of the U.S. Constitution's 19th amendment  (which finally gave women the right to vote)!
Jacob Lew, Secretary of the Treasury Department, has said that the decision of which woman will appear on the currency will be decided later this year.
Exciting news for the equal rights and feminist movement!
Relephant: 
Author: Yoli Ramazzina
Photo: Flickr/frankieleon