Update: Gabby Douglas Apologizes After Remark on Sexual Abuse Draws Fire
We are all in this together. If we are going to create change I need all your help. pic.twitter.com/q9d12z0KHn

— Alexandra Raisman (@Aly_Raisman) November 17, 2017
shocks me that I'm seeing this but it doesn't surprise me… honestly seeing this brings me to tears bc as your teammate I expected more from you & to support her. I support you Aly 💕 & all the other women out there!
STAY STRONG pic.twitter.com/CccTzhyPcb

— Simone Biles (@Simone_Biles) November 17, 2017
Update. Editor's Note:
Athletes in the Buff.
There's naked folks in the below photos who are round, tall, short, spiky, funny, serious, all embracing who they are and their body type inside. Men, women.
Just celebrating our human birth and body.
"It is a shame for a man to grow old without seeing the beauty and strength of which his body is capable."
~ Socrates.
Remember: nothing is sinful or shameful about this here flesh.
All 63 of the ESPN Body Issue photos:
via IMGUR/reddit: Here's the links to ESPN and behind the scenes.
> For more ESPN Body Issue Photos from past years: here or here or here. < Wow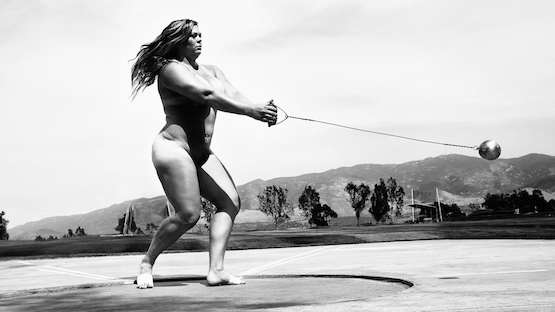 ~
This ESPN Body Issue thing is amazing. Some of these photos just blew my mind. That cape shot? The tan line shot? The archer woman in the forest on the huge tree trunk? My jaw is on the floor. NUDITY kind of.
Click on the link at the bottom and your mind will be blown.
Aly Raisman – ESPN 2015 Body Issue (imgur.com)
Paige Selenski – US Women's National Field Hockey Team (ESPN The Body Issue)
For the rest of the photos, and they're inspiring, amazing, amazing, amazing, amazing, anh, meh, amazing, amazing, and amazing: ESPN here.
~
Relephant Reads:
~
Walk the Talk with Waylon Lewis / Fueling your own Athleticism:
A mindful diet doesn't include…dieting: