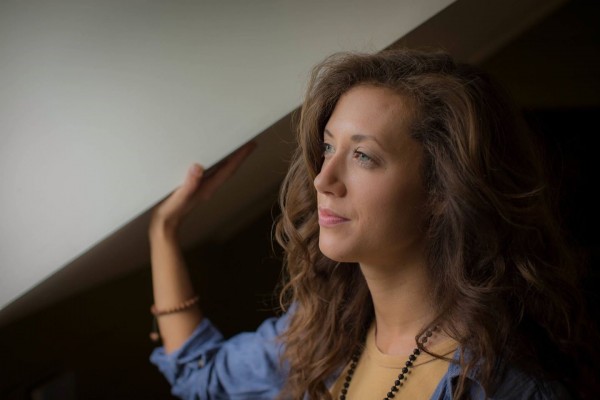 He is wearing a top hat full of feathers, wearing blacks and blues and flip flops and brown shoes.
He walks amongst a sea of people.
He seems colourful and strange in comparison to his surroundings.
In my grief I have worn whatever feels good each day.
I sometimes look like a child, in mismatched bright colorful non complimenting outfits.
Today I am wearing pink pants with orange flowers, a mustard yellow shirt, a big crystal necklace, my sun hat and a bamboo kimono that is grey and blue. My hair is curl-free and blown out from a French braid I slept in.
I do not flow. I do not look cool, I promise. I also don't care.
He looks back, and smiles.
In my color today I acknowledge that I probably look like one of him…one who wanders barefoot, drums, dances, talks of the moon and the stars, drinks tea, reads Eckhart Tolle, goes religiously to Burning Man, does yoga.
My color is actually just the chaos I feel inside.
Ten steps onto the ferry, I have a moment of disassociation. It's the same ferry I usually take to the Sunshine Coast.
I wasn't paying much attention and am in a daze from coffee and writing, so I panic slightly.
In this moment the hat with a smile shows up curiously in front of me.
"I really love your hair," he says, eyes gleaming.
I, in my "oh fuck" confusion, step over him quickly saying "thanks" and bolt to find an employee.
I was on the right ferry.
As soon as I know I am headed to Vancouver, I exhale and realize how beautiful and vulnerable and brave that man was.
Seeking me out to see if I was an other, a connection to be held, a sister to walk beside, a possible partner to know.
I love that. I do that.
More of us need to listen to our curiosity and boldly tap the shoulders of strangers.
It's scary. It's vulnerable. It's hard.
So I seek him. I walk until I find him in a booth, working with head phones in.
I step over the part of me that says:
"He doesn't need an explanation. He might think you're over sharing by explaining your reaction."
I tap his shoulder.
He focuses out of his laptop and in on me.
"Hi. I just wanted to apologize for my reaction and running off when you came over. I'm grieving and for a moment was worried I was on the wrong boat. I love that you came to say hello. I usually am the one to do that. Thanks for reaching out. What's your name?"
So I did a do over. I went back. I got to be the vulnerable one this time.
I got to be the one who may be rejected.
I got to do it right the second time.
Relephant: 
Author: Janne Robinson
Editor: Renée Picard
Image: via the author