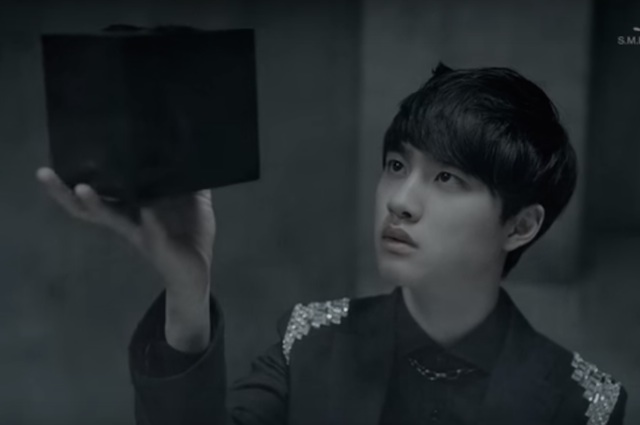 If you've caught yourself inwardly groaning to your own music lately, it may be time to switch it up.
Finding good, new-to-you songs is tedious, so I've done a little digging around and will share my favourites here.
Here are ten overseas artists that will spice up your playlists and broaden your horizons. Happy listening!
1. Zara Larsson (Swedish)
Zara Larsson is an amazing artist. If you haven't heard of her, she was the 2007 winner of Sweden's talent show Stjärnskott. Now, not even 18, she is turning into a pop sensation that is gaining international acclaim. Her voice is husky and dark, but sexy.
One of my favorite songs of hers is "Uncover."
Whether you are a female vocalist enthusiast or no, this song has widespread appeal—definitely worth checking out.
2. Maître Gims (French)
Maître Gims is a French artist of unbelievable talent. Spawned from a large family of gifted musicians, Maître Gims has been rapping since college. He belongs to the group Sexion d'Assaut, but has been working as a single artist in recent years. He has many home-run singles that are each beautiful and catchy in their own unique way.
My personal favorite is "Est-ce que tu m'aimes" (Do you love me). Give it a go if you aren't dissuaded from the French lyrics.
3. Kendji Girac (French)
French artist Kendji Girac, just turned 19. He was the winner of France's third season of The Voice: la plus belle voix. Kenji Girac is a star on the rise. Sexy and young, he is France's musical heart throb. Only active for a couple years, he has already racked up an impressive amount of successful singles and albums.
His newest single, "Conmigo," is definitely another hit.
4. Glass Animals (English)
Glass Animals is an English band whose first album appeared in 2014. They are generalized as electronic, which is not to everyone's taste. However, they can be great jam music if you are willing to give them a try. I became introduced to the band from my friend's relentless addiction to them. Her favorite song—and mine—is "Gooey."
The video is strange beyond strange, but the beat is intoxicating without being overpoweringly loud.
It's funky, enjoyable and well worth a listen.
5. Die Antwoord (South African)
Die Antwoord is an intense rap group that may turn many people off. I would compare Ninja, the lead vocalist, to resembling a South Africaan version of Eminem. I'd recommend starting with this song, "Ugly Boy."
It's not as intense as many of their other songs, and it may just be their best.
Warning: Do not watch the music video. Once you start, you cannot stop, and you will have vocalist Yolandi Vi$$er's pooling black eyes staring at you as you go to sleep at night.
6. Kygo (Norwegian)
Kygo isn't technically an artist with original work, but he is one good DJ/producer. He has remixed many popular songs. One of my favorites is Ed Sheeran's vocals to "No Diggity."
Kygo collaborates with the English band Passenger and utilizes Ed Sheeran's vocals for this song. It remixes deliciously to a rhythmic beat that is on par with Kygo's notorious ping-pong sound.
Check out "Thrift Shop."
7. Magic System (Ivorian)
Listen to "Magic in the Air" in the shower or on your way to work in the morning. There isn't a happier or more feel good song than this one. Although the band is coming up on its 20th year together, "Magic in the Air" was just produced last year.
It is a truly outstanding song—give it a listen and I guarantee it will lift your spirits.
8. Black M (French)
Black M is a versatile French rapper with hits that range from relaxing and soulful or catchy and fast. He rarely has English in his verses, but you can snag a word or two per song. Even if you do not speak French, I would recommend him. If you are trying to learn French, even more reason to listen.
He has particularly good diction, so an aspiring French speaker would be able to translate his words that much more easily.
I recommend "C'est tout moi" (It's all me).
9. Exo-K (South Korean)
If you're not a fan of highly energized pop music, then skip over this one. KPOP is a super-sleek, meticulously-planned, glitter and dyed sound that is not for the faint of heart. Exo is a relatively new KPOP band that is divided into two sub-groups: Exo-K and Exo-M. "Overdose" is a song by Exo-K that is super catchy if you can get past the 40 second intro.
10. Jasmine Thompson (English)
Jasmine Thompson made it on this list because if you don't know who she is already, I predict she will become a household name in the coming years. She has a dynamite soul voice, and guess what…she's 14. She's released her own album, but she's notorious for her rendition of Chaka Khan's "Ain't Nobody."
She originally sang the song acoustically and released it on Youtube. Now, the German DJ/producer, Felix Jaehn, has reproduced the song.
This duo has created a hit that you'll absolutely love.
Author: Brittany Ann Bandemer
Editor: Renée Picard
Image: EXO K Youtube Video Screenshot