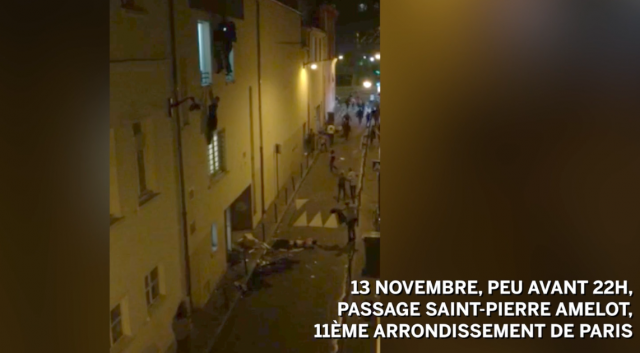 I've seen the coverage of the Paris attacks, the rampant Islamophobia and the gun politics.
But I don't want to write about that.
What I want to write about is Daniel Psenny. He is a journalist, poker enthusiast, lover of fine wine and one of the unspoken heroes of the Paris Attacks.
Danny's apartment is located right behind The Bataclan theater. He was enjoying a night in when he heard the shots. He immediately left his flat and began pulling the injured to safety. Danny was shot, but continued to help people into his flat. He's currently in the hospital and is expected to recover.
Our news feeds have exploded with the names of the terrorists, where they were from and what their goals were. And while it is important to know about the situation, it is even more important to remember the heroes. Remember people like the Parisians lined up in throngs outside of hospitals to donate blood, people like the those who chanted the French national anthem as they evacuated the Stade de France—people like Danny.
In the hundreds of articles about the attacks, there are only a handful mentioning Danny's name. And that is sad because when ISIS causes us to lose our faith in humanity, it is people like Danny who redouble it. Their efforts remind us that for every terrorist spilling blood, there are hundreds more people giving it.
It is because of these people that Paris, and all it stands for, will not be marred by the violence that was seen that day. Because of them, Paris will be known not just for its twinkling lights, lovers or cobblestone paths, but also for its strength.
They have taught us that the city of love will never be lost to hate.
Relephant read: 
Author: Samar Khan
Editor: Nicole Cameron
Image: Screenshot