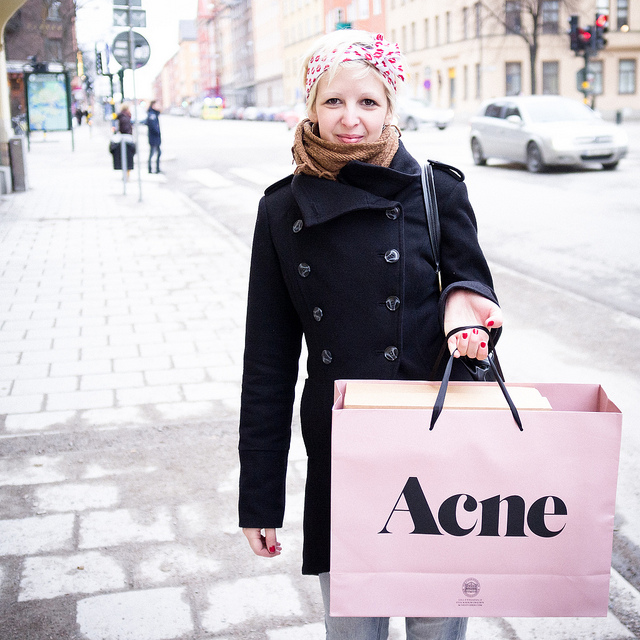 I was convinced until very recently that, much like boy bands and cavities, I had outgrown my acne.
For most of my late teens and early 20s, I battled painful blemishes and my only regular dates were those I had booked with various dermatologists in the hopes that they would help my skin problem. In order to give an idea of how bad my skin was, I wasn't even looking for a cure. Rather, if I could wake up with under five pimples on my skin at one time, then I would consider that a good skin day.
Despite the pills, potions and lotions I was given, very little helped. It wasn't until I was around 25 that I finally started to see some relief due to my hormones stabilizing.
However, after having my second baby nearly 11 months ago, my hormones are once again unbalanced, and I am experiencing breakouts once again. While it's no fun, I can at least take some comfort in that it isn't nearly as bad as it was in my teens and early 20s and, per my dermatologist, it should clear up soon.
Therefore, when the breakouts are bad, I reach for the following DIY facial mask with ingredients most of us probably have in our kitchen this time of year.
While they may seem odd, each has a specific purpose: milk of magnesia is great at absorbing oil; pumpkin contains natural good-for-the-skin vitamins including A and C and is said to help fade sun spots; and honey is antibacterial.
Plus, this is so quick and easy!
Ingredients:
1 Tablespoon of milk of magnesia
1 Tablespoon of cooked pumpkin (canned is fine)
1 teaspoon of honey
Combine all the ingredients in a shallow bowl and mix well.
If mixture is too dry or chalky to apply, then add 1/4 teaspoon more honey.
Apply to clean, dry skin.
Leave on skin for 10-15 minutes.
Remove with water.
~
Relephant:
~
Author: Kimberly Lo
Editor: Caroline Beaton
Image: Flickr/Peter Hellberg