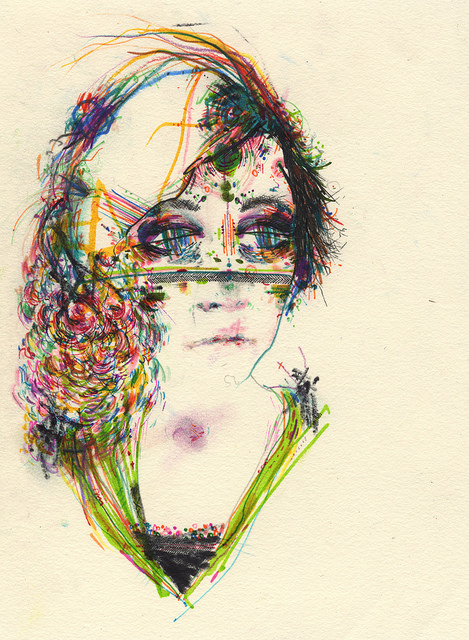 This essay is excerpted from Summer Smith's book, The Random Musings of a Noncommital Mind. 
Passionate people are warriors come out of a hopeless battle.
They are the ones soaking in their vulnerability, dripping with unshed tears and poisoned blood, and drenched in the condensation of discomfort. They are the ones who have overstepped the invisible lines created by the corporate dictators of confinement and control. To overstep such boundaries is not a feat accomplished without burden, for rebels do not simply rebel and revel in their freedom. They are still bound by the icy shackles of disapproval from the dictators, as they artfully navigate the loopholes that set them free in the first place. They are still bound by the ties of community, and they devote the entirety of their souls to free their fellow warriors—the ones who have had their eyes closed to the light of hard truths and difficult questions.
Passionate people gather their pent-up energy, born from their desire for freedom, and they direct it toward expression in the form of something otherworldly. Their passion is but a symptom of the feverish pain they've encountered, and their passion is the driving force required to invoke change in a war-torn universe. Passion is not a gift bestowed upon those who live in the dark because they're afraid of the light; passion is the result of a life lived in disgust of the dark and the soulless creatures who are responsible for turning out the lights. It comes from a deep inner place of despair and longing, of the need for hard truths to difficult questions, of lost inhibitions surrendered to discover the undiscovered powers within.
Passion is the cause of that desire to scream in the face of forced silence. It is the flame that ignites a fiery voice in the midst of a sea of watered-down lies. Passion is anger and disdain toward the people who lead the blind straight to their deaths—the same people who envision this world as a place for them to reap gold and power, when all they sow is the dead bodies of the innocent.
Passionate people feel the imbalance behind societal and racial classes, and they emanate power into the hands of the suffering in any way they can. They scatter small embers of light to the people staggering alone in the dark. Their every action is fueled by their passion for righting all wrongs, for equality, justice, and harmonious living. Passion shows itself in a thousand different lights, but it always arrives when there is an excess of dark.
Passionate people are warriors come out of a hopeless battle; but they go back in together, united to win the war that really matters.
Relephant Read: 
Author: Summer Smith
Editor: Emily Bartran
Photo: Mike Lay/Flickr