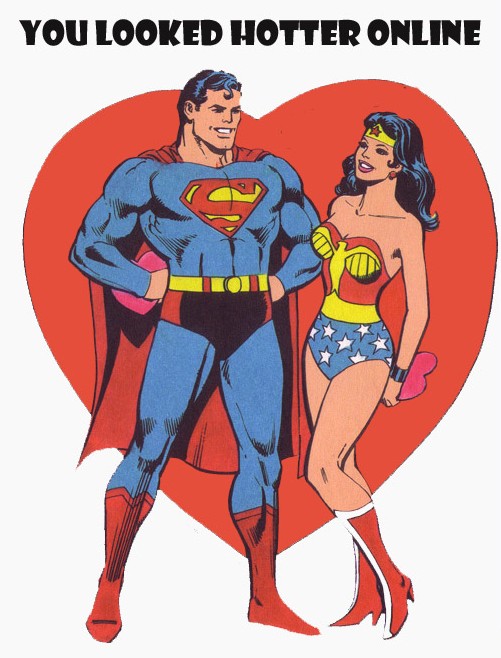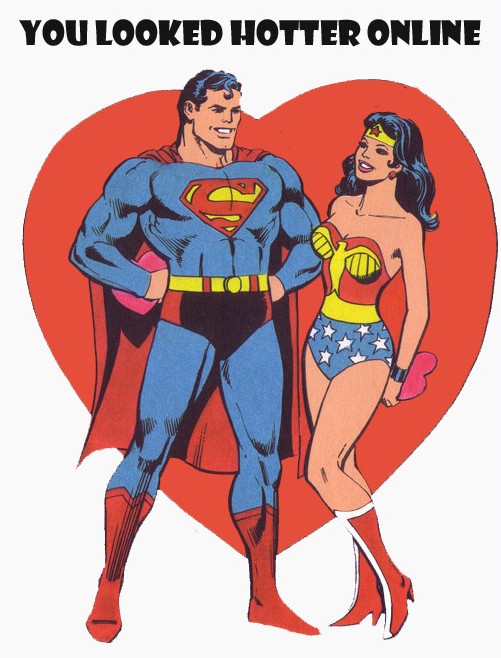 "So, what site did you meet on?"
This seems to be the question to ask in today's dating scene.
Finding your soulmate is becoming less about the romantic "our eyes held each other from across the crowded room" story that my mind wants to think will happen, and more about how a dating site's algorithm picks a partner for us.
Nowadays, we swipe left or right. We study profile pictures as we scroll through any one the hundreds of online dating sites. We look for common interests in the hopes that Mr. or Mrs. Wonderful will share some with us. It is less romantic and more research-based than my liking, but it seems to be the best way to meet our potential romantic partners.
On and off for the last five years, I have given this method of dating the old college try, and on and off over these past five years I end up frustrated in my search. Frustrated at the lack of honest and open sharing that others seem to have missed the memo on. Frustrated at how these sites match me with men who seem to think I am a mind reader, as they don't put any insightful information for me to look over.
Just how are these sites deciding who I am suited for anyway?
As I sit scrolling through the people the computer is telling me could be my soulmate, I am skeptical. I really thought Mr. Right would be a whole lot taller, especially based on the answers I took the time to fill out on what I was looking for in a partner.
If we are honest with ourselves, intelligence is a must-have, but physical attraction is important, too. So I painstakingly pick pictures of myself that show potential mates what I look like, only to open up profile after profile of pictures of men sitting on a motorcycle, with helmet and sunglasses on. I can't see what you look like if your face is covered. Most of the pictures offer me a tiny glimpse of what these men actually look like—or what their dog looks like. And just who is that woman you have your arm around? It baffles me that someone who doesn't want to be seen puts himself on a dating site.
What I hope to find when I click on a profile are some answers to the type of man he is, but what I often find is that he has decided to leave this part up to my imagination. How did this site decide we are a match if these guys don't provide any information? His interests include me messaging him to ask about his interests. Huh? I spent hours contemplating answers to all these questions, and here I am left not knowing anymore about this man than if I saw him at the grocery store!
The bright side in all this is that his dream date consists of whatever I want to do. I wonder how he feels about booking a plane ticket to some hot beach location to tell me about himself over fruity drinks with umbrellas in them. I'm guessing this is not exactly what he had in mind when he put his answer in, though. (This is a joke by the way—unless you really do want to book that ticket.)
After a number of attempts at keeping an open mind, I end up shutting down my profile. I sigh softly, thinking that maybe I am destined to be single for the rest of my life. I wonder how I can be the only person on the face of this Earth that these sites don't work for. I question myself over and over each time I login.
Once my pity party is over, I realize that none of that is true. I am not the only one who struggles in the world of online dating. I hear my girlfriends talk about their struggles. I have no answers for my male friends as they ask me "WTF is wrong with women nowadays." We all struggle with the online dating technique, it seems.
I am learning that sorting through all those profiles is not quite what I have in mind when it comes to meeting my soulmate.
I am learning that there is nothing wrong with wanting all the qualities I find attractive in a man, and it's not my fault that these sites seem to match us up just because we live in the same section of the world. I deserve to find what I am looking for.
I have worked damn hard to get to this place in my life, and I refuse to give up on the dream of sharing my time with a special someone just because some computer program can't seem to find me a date.
I'm not ready to go back online. I may never be ready to give it another try. Maybe instead of a crowded room, our eyes will meet over the vegetable stand at a farmer's market. At least this way I will know we have something in common!
However I meet my soulmate, I will know it when it happens—and it won't be because of some algorithm that doesn't seem to know me at all.
Author: Debbi Serafinchon
Editor: Emily Bartran
Photo: Cali4beach/Flickr