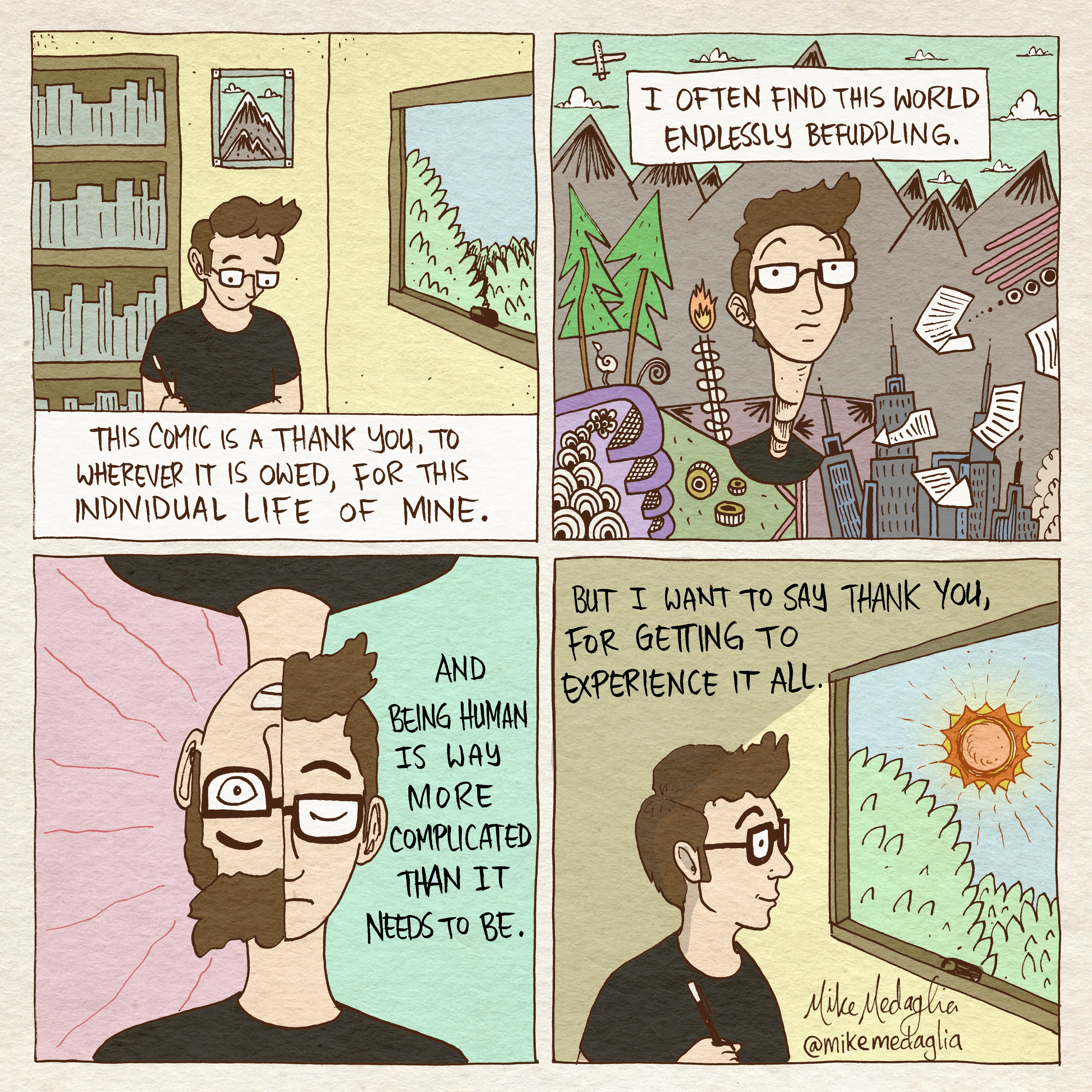 As an artist I often struggle with why I make art.
Fame. Money. Insanity. All good reasons, but not at the heart of my own expression of art.
For me, art is a way of saying thank you.
I don't know what this world is about or why I am here and alive. But I do know that this world is beautiful and it often allows me to experience its beauty.
And so, in response, I feel an urge to create. To make. To use my days in the pursuit of adding a little more beauty to this world as a thank-you for my time on the earth.
But it doesn't have to be art. We can use whatever tools, whatever talent we have to create. To give back.
Make. Create. Celebrate. And allow others to benefit from it.
This is how we can say thank you to the unknown force at the centre of all this.
And this principle is infinitely applicable to each person's own experience of the world.
If you experience happiness, then say thank you by trying to make others happy. If you experience comfort and safety then take actions to provide others with such things.
And the most special of all is love.
If we experience love then we benefit from the experience, but the person or being who provides the love also benefits.
Love is self-creating so we need not wait to receive it from somewhere or someone to say thank you. We can simply share love as a response to being.
We can spread love knowing that the "Thank You" and "You're Welcome" are both expressed in the same action, even if they are not reciprocated.
~
"Your mantra is thank you. Just keep saying thank you. Don't explain. Don't complain. Just say thank you. Say thank you to existence." ~ Mooji
~
Author & artist: Mike Medgalia
Editor: Khara-Jade Warren
~