I admit it. I have a bit of a problem when it comes to fashion. I like cool jewelry, and new cool fashions, but the more I learn about consumerism and its impact on our environment, the more I struggle with buying anything new.
I still succumb to the urge to pretty myself up, especially when I'm feeling in a funk.
But, when I do decide to buy, I try to be as conscious and informed as I can. I look for products that have been upcycled, repurposed, made locally, or as socially and environmentally responsible as possible.
The more I looked into other, traditional jewelry vendors, the more I learned how toxic the mining industry is:
According to Earthworks, it requires roughly 20 tons of rock and soil to be dislodged and discarded to produce one single gold ring.

Mining is one of the most environmentally destructive industries in the world.
Almost all of the world's gold and other metals are extracted from open pit mines. Open pit mines require massive volumes of earth to be scoured away and processed for trace elements. Mercury and cyanide are used to extract metals from the rock resulting in huge amounts of tainted waste that clogs streams and rivers downstream.
So what 's a poor fashionista wannabe like me to do? Is it possible to be fashionable and eco at the same time?
Yes, I believe we can find a happy balance. Firstly, it's important to try to seek out where a jeweler sources their metals. Look for artists and jewelry designers who use upcycled, salvaged, and/or recycled metals. Also, look for companies who have built ethics into their operation and who support women and small families who come from underprivileged communities.
Elephant Journal's new Mindful Marketplace features hundreds of mindful products and sustainable jewelry that enhances beauty without stripping the earth of its own beauty.
The jewelry featured in the mindful market supports local designers as well as women in developing countries who are provided with the opportunity to sustain themselves with their craft. Elephant Market features vendors who work with upcycled or recycled metals, and producers who always consider the three R's in their production: Reuse, Repurpose, Recycle.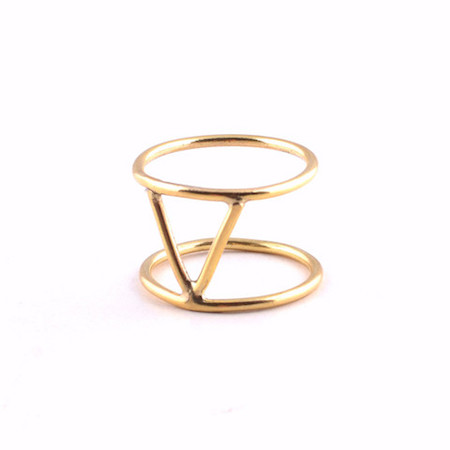 Recently, I came across a super cool jewelry company called Soko. They create gorgeous, hip jewelry designs by repurposing brass door knobs.
When I saw some of their designs, I got giddy with excitement. Not only are they modern and classy, they are made by repurposing brass door knobs. They also provide opportunities for women in Africa by paying them living wages and training them to hone their craft.
This is a company that truly walks their talk: they repurpose, they reuse, and they change lives in the process.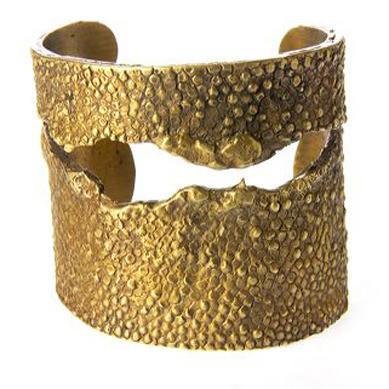 My friends and I fell in love with Alkemie as soon as we were introduced. In fact, we loved their stingray cuff so much, that we all decided to buy one. When we're out on the town, we all wear them and then feel like a little Wonder Women tribe.
Forged from 100% reclaimed metals, husband-and-wife design team Ashley Lowengrub's and Dara Gerson's unique jewelry is equal parts art and accessory. By creating new designs from existing materials in abundance, alkemie's mission is to translate something that would otherwise be landfill-bound into wearable art.
So, good news for me—I can be a fashionista without feeling like a hypocrite. I can consume mindfully, consciously, and sparingly, and feel good about supporting for-benefit companies and designers in the process.
~
Author: Pippa Sorley
Editor: Katarina Tavčar
Photo: Seller's own