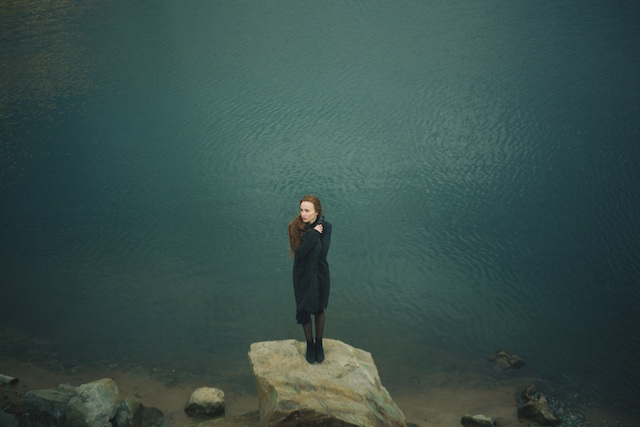 I am alone and never alone with you.
You are embedded in the most
naked parts of my soul;
The first I think to tell,
and to whom I most wish to listen.
You alone comprehend my duality—
I see the brilliance
in your strength and your soft hurt.
Blur the lines; we harmonize.
I feel your distinct embrace,
whether your fingers lace with mine
beneath sheets for a night
or your words wrap themselves
around my heart, lingering until
the next time we meet—
the nights are sweetly sleepless
with or without you here.
Space makes no difference
between us and time holds no meaning.
Look at the stars on any night
and I will see you there.
Love anyone else and see
the contrast to our potent relevance.
We are a love unfindable.
We are an us undefinable.
Defiant, even. Taking the road less travelled,
and knowing not where it leads
and caring even less,
for the company is irreplaceable
and trust connects our separate paths.
We flow. Synchronized.
You take the words out of my heart
before I can gift them to you
and we stay attuned, borrowing feelings
but leaving them where they
were so that we might touch them
when the missing is the most palpable.
Oh, these late exchanges.
I would not take sleep over time with you,
will rest enough knowing
we only need to dream to meet and dance.
Our love is poetry, each word necessary
rhythmic and pulsing, infinite in impression. Raw.
Written by two who only know
to live in the depths of each other.
Go deeper with me yet, insatiable.
More love to find beneath the wise willows,
in the roots of the oak trees—
meet me in our rabbit hole
and fall asleep with me to the sound of the sea.
Wake again more alive, with a resounding
belief that ours is not a love
to try to understand
but to hold as I would be held by you,
if you were here on this night I sleep alone.
~
Author: Tiffany Anderson
Editor: Toby Israel
Image: Ivan Karasev/Unsplash
~