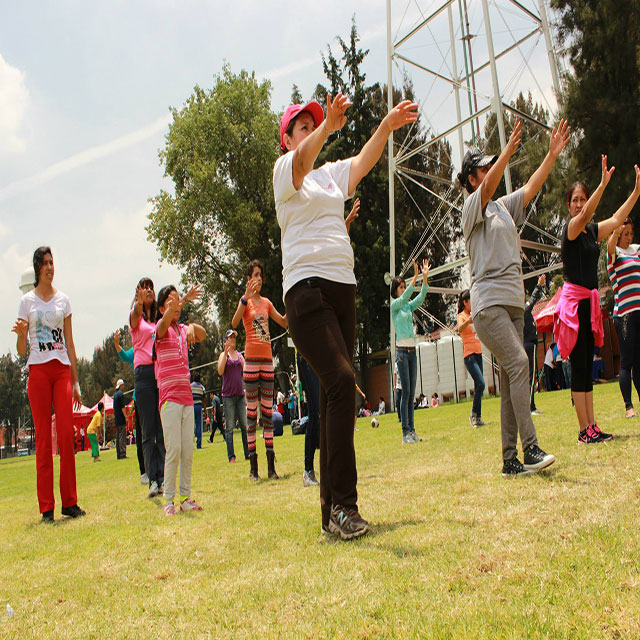 René del Castillo and Alex Place met while studying at Babson College in Boston.
During the summer one year the two friends made the decision to work for a solar energy company located in Guatemala. After weeks of installing panels in various remote communities, Castillo and Place were struck by the realization of how precious this water was to the local people, but yet how polluted the water was.
This experience prompted them to consider how Mexico and the US (their home countries) take water—and health in general—for granted. Both countries are some of the largest users of plastic bottles in the world. These bottles are often filled with sugary drinks like juice and soda that have escalated health problems like obesity and diabetes in both countries.
In Mexico alone, nearly three-quarters of citizens are overweight or obese and 14 percent of adults suffer from diabetes.
Upon returning to Boston at the end of that summer, Castillo and Place decided they had to do something about this. When they were in the midst of finishing their studies in 2013, they started building the foundation of SAHNA—a company that provides preventative health care and affordable corporate wellness training and services for employees of large manufacturing plants across Mexico.
Castillo and Place chose to focus on Mexico because of Castillo's deep connection and desire to return to his home country.
"I was born in a privileged situation in Mexico with a supportive family that gave me a ton of opportunities," says Castillo. "Even though I enjoyed living in Boston, I felt responsible that because I had this privilege, I had to give back to my country." As soon as the duo graduated, Castillo moved to Mexico City to build the pilot program.
In Spanish, SAHNA is a play on the word "healthy" and an acronym for Salud, Agua, Hidratación, Nutrición, Actividad Física, which translates to health, water, hydration, nutrition, and physical activity—the key aspects of corporate culture that SAHNA is focusing on to drive habit change.
Companies pay a monthly fee per worker so SAHNA can set up shop in their facilities. Since it is more expensive to treat employees with a higher health risk, the fees vary between 6-12 USD. Employees who choose to participate must pay a membership of approximately 20 USD. SAHNA brings in nutritionists, physical activity trainers, and psychologists who help to determine the health risk profile for each employee that chooses to participate and then personalize their exercise and nutrition programs.
For the first six months, the goal is to provide employees with the tools and knowledge they need to take control of their health. Typically, this happens through one-on-one monthly check-ups with a nutritionist and at least two classes of physical activity per week. Every worker belonging to the same risk profile goes through the same six-month process, establishing a sense of community.
After the six-month period concludes, the frequency of activities decreases and some become optional. SAHNA shifts into a social benefits program, where continued employee participation unlocks different incentives. For example, the first incentive offered is a home water filter system. However, the incentives extend beyond the employee benefits. Corporations also see a spike in productivity from a healthier workforce. For example, employees miss fewer days on the job due to illness or injury, and health costs decline for doctor visits and medications.
"Beyond increasing productivity and reducing health costs, our program creates loyalty toward the company and a greater appreciation from the worker, which then reduces employee turnover," said Castillo. "This is a huge saving, but the biggest benefits the companies see are a healthier and happier workforce."
SAHNA's pilot program in 2014 worked with over 55 employees of Grupo Bimbo—the world's largest bakery product manufacturing company based in Mexico City (think Wonder Bread and Sara Lee). In the pilot, 80 percent of participants lost at least 1 percent of their body fat and on average more than 1.5 inches off their waistlines. They increased their total number of daily steps by 77 percent, tracked with individual pedometers and measured against the baseline data recorded at the beginning of the pilot. Other metrics tracked include number of water bottles consumed daily, cholesterol levels and participation in classes and consultations.
Now, SAHNA has over 200 Grupo Bimbo employees in their program. By March 2016, they are aiming to have enrolled between 1,000-2,000 more and to have expanded into three other major corporations in Mexico. In coordination with these large corporate partners, they also have plans to launch a nationwide campaign promoting fun, healthy habits for all Mexicans.
"Our goal is to show every worker in Mexico and their families that living healthy is easy, cheap, you save money, and it's very fun," says Castillo.
SAHNA's goal is to build a better culture of health in Mexico for people who otherwise might not have access to this information or these services—a huge part of this is in targeting the large blue-collar work-force. SAHNA is ultimately on a mission to lead a larger cultural shift in the way working class Mexicans see themselves implementing change in their country.
"In five years, we want to be the go-to company for employee wellness in Mexico and Latin America," said Castillo. "We Mexicans have a lot of potential. We are dynamic and entrepreneurial. We know how to work with a little. Imagine what we could do with more."
A version of this post originally appeared on Unreasonable.is.
~
Author: Brittany Lane
Editor: Renée Picard
Images: via SAHNA with permissions