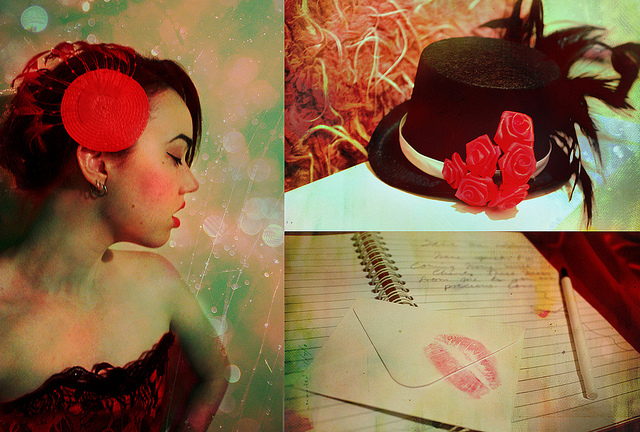 "A woman can't change a man because she loves him, a man changes himself because he loves her." ~ Unknown
You are perfect right now just being the man you are—but if your woman's love doesn't make you want to reach greater heights, then perhaps she isn't the one who is meant to travel through this life with you.
Easy is attainable but it never leads to greatness.
Marry a woman who has risked opening her heart to you.
A woman who loves you not just because of the person you are now, but for the man she knows you'll grow into.
This woman will never ask things of you that she is unable to ask of herself, and with each new moon she knows that the only guarantee is to remain on a quest to continually better herself.
You may find yourself rising to the challenge of being with a woman who never takes no for an answer. She looks behind the questions to find their deeper meaning—she is different and  the way that you love her needs to be as unique as she is.
Marry the woman who asks you to leap before you look.
She is the kind of woman who wakes you up to your own darkness, not so you might fight it alone, but so she can hold your hand as you face down your inner demons, together.
It's not as important to have someone when life is easy and light, but when we are on our knees unsure how to face travesty and heartache.
A woman who inspires you to become a better man is the one who isn't afraid of what you have gone through, but who accepts your past with the open arms the same way she does your brilliant future.
Marry a woman who wakes you up to your own greatness.
It's a gift when we meet someone who shows us that we aren't as scarred as we thought we were. She is the kind of woman who, through her own unyielding ambition, inspires you to crack open your hardened shell so that you will evolve into a man who inspires others.
The love of a woman should always build you up. It should never make you feel unworthy or worthless. Her love is the solid foundation on which you build your life, knowing that whatever happens she's your soft spot to land.
Marry a woman who makes you believe that anything is possible.
At times, life can feel like a one-way road to confusion and disappointment, that sometimes no matter how hard we try we can't escape the turmoil. This is precisely the reason to marry a woman who will always have your back.
She will always be a constant you can count on. She won't do this blindly, but simply because she knows that when she is down you will be the one there to lift her up as well.
We are only as strong as those we choose to surround ourselves with. A partner can either drag us down, or help us spread our wings and soar to new heights.
Marry a woman who believes in you.
There is nothing more thrilling than looking into the eyes of the woman who loves you and seeing how you make her eyes sparkle. This woman knows where your faults lay but to her everything about you is amazing.
She knows that where you are right now isn't where you ultimately want to be and with hard work and determination you will surpass even your own expectations.
This woman knows your capabilities and will remind you of them when you need it most.
Marry a woman who makes you never want to settle.
The life and love we choose to accept is sometimes different than what we deserve. It's ironic that what we most deserve rarely comes easily, yet it's our choice and responsibility to get past this difficulty.
At times life can seem like quicksand and as soon as we've finally made a choice we feel those decisions caving in, over our heads, making us question what we were thinking in the first place.
Yet, we owe it to ourselves to never settle—in life, and especially in love.
This woman may spin your heart around and make you wonder which way is up, but no matter how many times you may walk away from her, she is still there in her beautiful vulnerability and though she doesn't ever chase you, she lingers in your dreams.
Marry a woman who inspires you to rise to her expectations.
Other's beliefs about us determine whether we live up to their expectations. This woman may set a high bar, but truthfully you are intimidated by the type of man you would have to become in order to stand by her side.
She doesn't have any use for the superficial, and while she cares for you and your home, she isn't easily satisfied by less than the life she knows she deserves.
This woman won't take it easy on you—and that is precisely when you know that you've found your match.
She is the kind of woman who inspires you to become a better man.
Because you know what she is worth and—when you find a woman who does all this, then the only thing to do is marry her.
~
Author: Kate Rose
Image: flickr/Leah Vanderbilt
Editors: Ashleigh Hitchcock; Emily Bartran