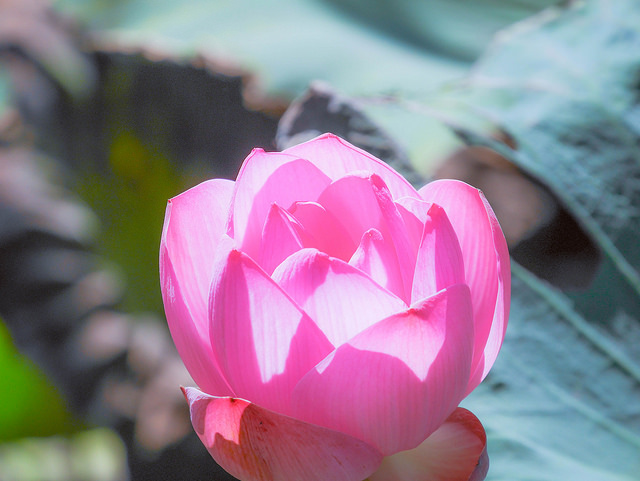 We gathered in the airport, sipping hot coffee in paper cups.
My shiny new passport was tucked inside my backpack, eagerly awaiting its first stamp. Having grown up in a little town where the world seemed flat, I never imagined traveling so far from home.
My life in Tennessee, though comfortable, felt quite empty. I had given all my hopes and dreams, my future, my youth, my health, and identity for a marriage in which I was unhappy.
My voyage to India was a business trip for my then-husband and his two colleagues. The vendor who hosted them in Pune graciously invited the wives to come along. While the men were working each day, a driver and chaperone were provided to show us around the city.
India was alive with movement as rickshaws and motorcycles danced with water buffalo and zebus. She was bursting with color as vendors sold fresh fruit, eggs, shoes, and spices on sidewalks and in alleyways.
Mothers bathed their naked children with buckets of water on street corners. Clothes hung on the line outside little shacks built of scrap metal and plywood. Little boys—boys my son's age—knocked on our windows to offer trinkets in exchange for a few rupees.
I stood in awe as the city enveloped me in cardamom and clove. I smiled at wide-eyed faces, startled by my pale complexion. I felt the pulse of staccato words spoken in Hindi. I held back tears as I experienced every sensation India lavished upon me. Her ancient beauty was overwhelming.
On a normal business trip, Pune would have been the city to explore. But, because they wished to entertain the wives this time, our generous hosts arranged a weekend trip for us to see the Taj Mahal.
We rose early to experience the Taj at sunrise. Our hosts insisted it was the best time to see it, despite our protesting the early hour. I had made an agreement with myself the night before—I would not complain the rest of the trip. I didn't want to be an entitled, demanding American tourist. I knew that I was incredibly fortunate to be given this opportunity. I wanted to express only gratitude while I was there.
They say that entering the gate to the Taj Mahal is like lifting the veil of a beautiful bride. As I stepped though the iron and brick, my knees grew weak. The Taj stood majestically in the center of the grounds, flanked by four towers built form the same exquisite marble. A long narrow pool was cut into the lush lawn and framed in red stone, creating a perfect mirror image of the grand dome.
Large groups of women in a rainbow of saris and dresses filled the space with beauty. I struggled with my camera, unsure which to capture first—the women or the structure that had brought us all here to this sacred space.
Once inside the Taj, our guide expertly described the way it was built. Materials extracted from Mother Earth, cut by hand and assembled over 15 years to create one of the Seven Wonders of the World.
It was built to honor the favorite wife of a great emperor. As she lay dying while giving birth to his 13th child, he made a promise. He would build a palace for her. Her body would be kept there, so he could visit her every year for the rest of his life. When he died years later, he was laid to rest inside with her.
The Taj Mahal is more than just an engineering marvel. It is an eternal symbol of everlasting love. This is why it is called "The Teardrop on the Face of Time."
I took a deep breath, and thought about all the people who had stood in the same spot and breathed the same air. I imagined the emperor and his favorite wife, eternally united in the palace he had built as a symbol of his undying love for her.
Yet that day, inside the world's most treasured symbol of eternal love, I felt the stark contrast between the beautiful love story I was experiencing and the life I was living. In that moment, I knew that I had never experienced love like that. I hadn't felt truly loved a day of my life.
Though it would take almost a year from that specific moment in time, I chose to end my marriage. My health and happiness depended on it. I knew that I was unwell in Tennessee. But, that moment—that precious, painful moment inside the Taj Mahal—showed me that to continue living a lie meant never becoming who I was meant to be.
I was the lotus, closed tightly in a bud. Stuck firmly in the mud of the perfect suburban façade. India was the Eastern sun. She beckoned to me through the murky waters of my fear and self-doubt. She sang to me, a song that would pull me through my darkest days, washing away my sadness, allowing me space to expand and grow. Space to break open and reveal the most authentic, vulnerable parts of myself.
Today, I am blooming because of her. My petals, soft and beautiful, have stretched out in every direction to be kissed by the light. There are no secrets now. No more pretending to be someone I'm not.
I stand boldly in my truth, my happy heart full of gratitude for that fateful day when I realized that I deserve to be loved.
Moments such as these are absolutely magical if we grab onto them. Sometimes, a good change of scenery helps us see the world in a new way. In turn, we gain a better understanding of who we are, what's really important to us, and what our purpose is.
When we return to our comfort zones with fresh eyes, we see things we couldn't before.
India shook me from my sleep. She helped me see through the façade I had built. She breathed life back into me, allowing me to start dreaming for myself again. She showed me the things I needed to let go of to make space for myself to grow. Eleven days in India began the greatest journey of my life—the journey back to myself.
Author: Renee Dubeau
Image: Cristian Ungureanu/Flickr, Aatur Harsh/Unsplash
Editor: Catherine Monkman