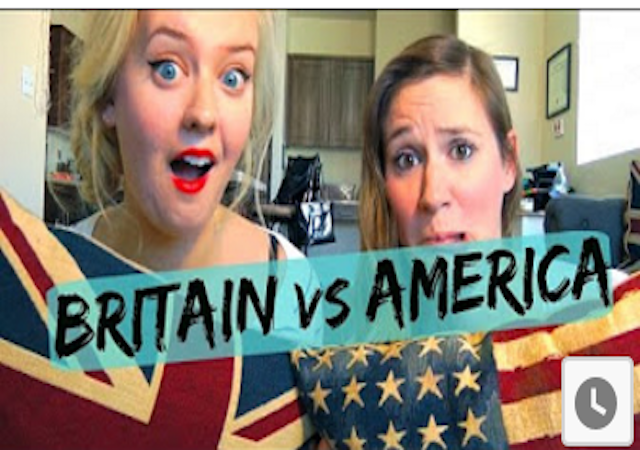 Growing up as a transatlantic child, I was gifted with a unique perspective on my two countries' traditional foods.
Born in New York and raised in London by a British father and an American mother, our family's mealtime traditions were nothing if not eclectic. Hotdogs for lunch and coq au vin for dinner certainly provided me with a broad palette at an early age.
My dual nationality stomach led me on a search for Oreo cookies in Harrods in the 80s and had me tracking down Marmite in Santa Monica in the 90s. 
While today, thanks to globalization, I can get my yeast extract spread in Publix and Oreos in any corner of the globe, there is one dish from my childhood that hasn't made the jump across the pond successfully: grilled cheese.
"What?!" you say. "Grilled cheese is an American institution!"
No, I say, American grilled cheese—where a thin slice of processed American cheese is sandwiched between two slices of air masquerading as bread—is a crime against humanity. (It's technically illegal in most countries, America included, to call American cheese, cheese.)
I'm here to show you how to make a real grilled cheese, with real cheese on real bread. This is the food I grew up eating, thanks to my British father. It was the only dish he could cook. He called it "cheese on toast" and made it one way and one way only: bread, mustard, bacon and cheddar.
In my time in the kitchen, I have developed a few variations on the original with different cheeses and complementary accompaniments such as fruit and herbs. Here are five of my favorites:
The Naked Cheese.
The Dish:
This grilled cheese is an homage to the beauty of cheese. There's no burying it in bread—you just use one slice—and you choose your additions carefully to bring out the flavor of the cheese, not simply to drown the bread in gooeyness. You also don't fry this or put it anywhere near a pan, so there's no butter or oil required. You have all the saturated fats you need in the cheese.
The Tools:
The best (and in my opinion, only) way to make grilled cheese is in a toaster oven using the broiler setting. In Europe, they "grill" under what is called a broiler in the U.S., not on a grill, which is known as a barbecue on the continent—hence the moniker "grilled cheese."
The Bread:
For the following recipes, use any bread you like—as long as it doesn't have the word "Wonder" in it. Processed, air-filled white bread will dissolve under the combined attack of fierce heat and melted cheese and will taste awful. Find a good dense bread, whole wheat preferably, and make sure it's at least three-quarters of an inch thick. Homemade bread from a bread maker is probably your best option.
1. The Classic.
Ingredients:
• Bread
• Bacon 
• Grainy mustard
• Cheddar cheese
Method:
The original grilled cheese. Simple to make, delicious and surprisingly healthy for a dish that includes bacon.
Toast your bread well first (either using the toaster setting of the toaster oven, or in a regular toaster) to make sure it's crunchy and crispy. Next, smother it with mustard, top it with a few pieces of cooked bacon (substitute for tomato if you're vegetarian) and then layer at least three thick slices of white cheddar cheese.
Turn the toaster oven to the broil setting, pop the toast under it and watch carefully. It's done when the cheese starts to turn slightly brown, bubbles and begins to melt over the edges of the toast.
2. Pear, Gorgonzola and Brie.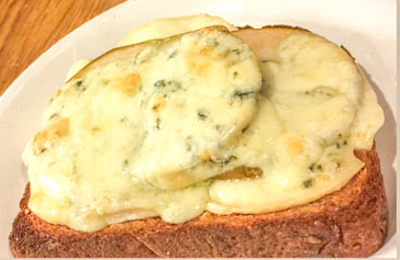 Ingredients:
• Bread
• Pear
• Gorgonzola cheese
• French brie
Method:
For blue cheese lovers, this is a sumptuous treat. The pear brings out the sharp, salty flavor of the gorgonzola and the brie lends a lovely creaminess to the overall texture.
Toast the bread, place the brie on first, layer on the sliced pears and then top with a handful of gorgonzola crumbles and broil, as above, in the toaster oven.
3. Gruyѐre, Mushroom and Red Onion.
Ingredients:
• Bread
• Gruyѐre cheese
• Mushrooms
• Red onion
Method:
Gruyѐre is a king among cheeses. This Swiss marvel has a creamy texture and rich nutty taste.
You don't need much here—just a few red onions and mushrooms, lightly sautéed in a splash of olive oil, to give you something to sink your teeth into. Just dollop them straight on the toast and then cover with a few slices of gruyѐre and broil. Pure Alpine heaven.
4. Swiss, Blueberry and Arugula.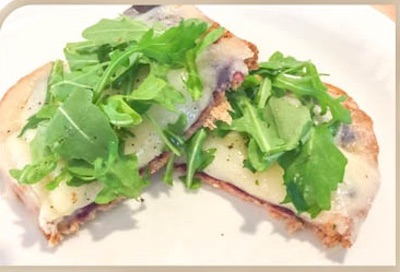 Ingredients:
• Bread
• Fresh or frozen blueberries
• Swiss cheese
• Arugula
• Balsamic vinegar
• Brown sugar
Method:
Fruit and cheese have a wonderful relationship. As long as you don't put fruit in the cheese, it's a relationship I am very comfortable with. In this recipe, you do want to temper the sweetness of the fruit so it doesn't overwhelm the cheese.
In this variation, I boil the blueberries in balsamic vinegar with just a touch of brown sugar to help release the flavors. Press and squish the berries with a wooden spoon as they cook—it takes about five minutes of boiling. Then strain and save the juice for another use. Put the berries on the toast, top with Swiss cheese, broil and serve garnished with a small handful of arugula leaves and some fresh ground black pepper.
5. Brie, Prosciutto and Apricot Jam.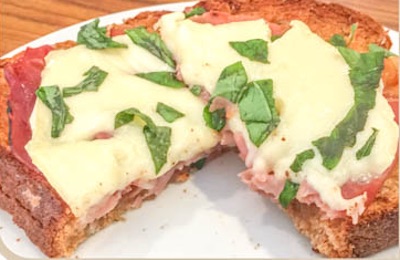 Ingredients:
• Bread
• French brie
• Prosciutto ham 
• Apricot jam
• Basil
Method:
The saltiness and delicacy of prosciutto ham is an excellent match for the creamy decadence of brie, and the apricot jam lends all the sweetness and tanginess you need to make this a firm favorite for my entire family.
Simply spread the jam on the toast, top with the prosciutto and then the brie—including the rind—and pop in the toaster oven for a little longer than usual. (The brie will take longer to break down into gooey goodness.) Garnish with some fresh basil leaves and enjoy!
~ 
Author: Jennifer Tuohy
Image: Youtube ; author's own
Editor: Erin Lawson