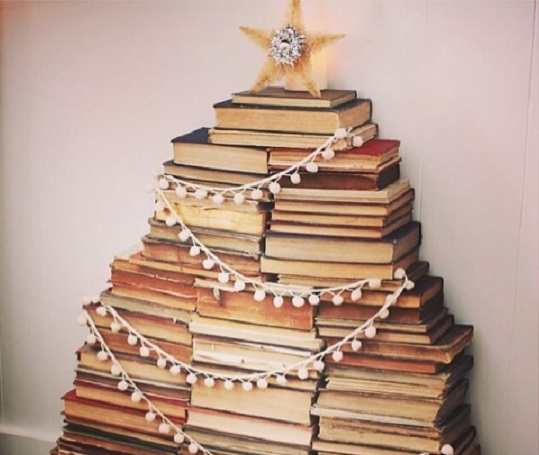 "A room without books is like a body without a soul." ~ Marcus Tullius Cicero
Everyone who knows me knows I am never seen without a book.
I don't carry one as an accessory to make me look sophisticated and smart, but as a treasure to swallow whole.
I actually cannot live a day without reading, either articles online or books; even if you put me in a house that has "no soul," I would probably start reading ingredients off cereal boxes or even manuals.
When I was a kid, I was constantly asked to clean up my room, and it used to take me hours to finish because I'd find a magazine or a pamphlet under my bed and just start reading, amidst the mess.
The joy I found in books hasn't changed. The only difference is that now, I know which books to pick in order to use my time and energy in the best way possible.
However, I am often surprised as how many people ask me why I read so much.
These are only a few reasons to help people see the magic of reading:
1. Most of the things we learn aren't taught in school. Believe it or not, I know people who went to the same school and college I went to, but don't know half the things I know. Reading has opened my mind and broadened my horizons in a way that no school could.
When choosing spiritual books, for instance, we get to be exposed to a type of wisdom that academic books would never hold. I pick a subject I am interested in learning about, and then devour the words of the people with the most expertise possible. You'd be surprised to know that a lot of college drop-outs are more educated than some Ph.D. holders thanks to reading.
2. We travel to places and meet people. I love traveling, having been to seven countries so far, but I can't afford to travel as much as I'd love to. Luckily, reading can help transport us to faraway places, such that when we do visit them for real, we feel like we've been there before.
For instance, I read Carlos Ruiz Zafon's The Shadow of the Wind, set in Barcelona, and fell so in love with that Gothic city that I traveled there many times—if only in my mind.
When I had the chance to visit it for real, the joy I felt while walking in the streets I'd read about was indescribable. Reading is capable of taking us to amazing places while we remain in the comforts of our own living rooms.
3. Reality bites sometimes. How many times do we find ourselves in less-than-ideal situations? We might feel stuck at home, at work, or on the bus, but reading is a great way to navigate the harshness of reality. A good book has the power to abduct us into a fantasy world where our reality is no longer important—a much needed break in this time and age.
I am not saying it is okay to become delusional, but it is okay to escape the harshness of this world for just a little while in order to recharge. In my experience, there is no better way to do this than by standing in the shoes of an interesting book character.
4. It gives us more focus, and it's a memory booster. Last year, for the first time in my life, I went to a yoga class. The teacher was really impressed by my balance and focus. Reading has trained me not only to commit, but to focus on the task at hand, even when multi-tasking.
Avid readers know that when we need to finish a chapter, we just have to, whether we're walking, listening to music, or on a bus or a plane full of loud passengers—it just doesn't matter. Not to mention, research suggests that reading might prevent or delay Alzheimer's, since it is one of the best mentally stimulating activities.
5. It's a great stress reliever. I used to have a stressful job where reading even for a couple of minutes used to help me unwind. I always had a book in the drawer of my desk and during my break, my colleagues didn't understand why I wouldn't stay in the cafeteria but would instead eat a sandwich outdoors, sitting under a tree, and read.
It recharged my batteries and helped me stay sane in a job that would have turned anyone crazy.
6. It teaches patience. I look at people waiting and I can see and feel their impatience—and anger, veins popping out on the side of the forehead—while I am there with a smile on my face hoping they don't call my name before I finish the chapter. Reading is the best way to make waiting in line, at the doctor's office, and those long commute hours on the bus such a fun time.
7. As an introvert, books help me make friends. In addition to all those interesting characters I get to meet in books, I really think reading helps me meet people—in bookstores, book clubs, and other places. When other readers see you with a book, it can become a great conversation starter.
I also love the fact that my friends contact me for recommendations, or just to discuss a book—a great way to connect.
8. It's fun to shop for books and build an awesome collection. I can never explain to someone who doesn't read the exhilaration readers get while book shopping. Being in a bookshop or book fair gives us the same feeling a kid gets in a candy shop or an amusement park.
My mom once told me, "I hope you will be able to wear one of those books, because you will have nothing else to wear—just a ton of books to read!"
9. Better communication skills. Most modern jobs want to see whether you have communication skills or not. Well, I wish I could just add a "hobby" section and underline the word "reading." An avid reader develops communication and writing skills like no other.
Not only do I have a vocabulary bank with remarkable "capital," but I also use correct grammar, spelling, and punctuation—all thanks to reading.
10. I learn from other people's mistakes. Once, a guy told me that biographies are the lamest kind of book. I tried to explain to him how we do not have time to make all the mistakes in the world, but we can benefit greatly by learning a thing or two from other people's experiences, but it was to no avail.
I read a lot of inspiring autobiographies, and I cannot stress enough the importance of being exposed to other people's cultures, experiences, and perspectives.
I hope that these 10 reasons help inspire you to pick up a book today!
~
~
Author: Rita Wehbe 
Image: @elephantjournal/Instagram
Editor: Callie Rushton
Copy Editor: Lieselle Davidson
Social Editor: Yoli Ramazzina