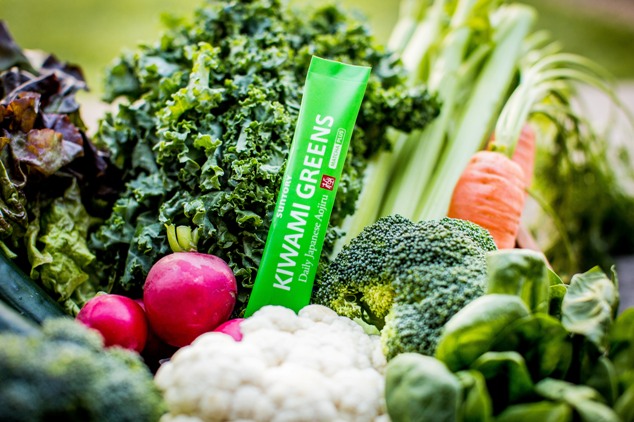 This is a post written by Kiwami Greens—an elephant partner. We're honored to work with anyone who is this dedicated to mindful eating, providing nutrient-dense options, and finally convincing me to stop swinging by for take-out food on the way home. ~ Ed.
~
Your Daily Nutrition: The Perfect Opportunity to be More Mindful.
There's no denying that the world is getting busier.
Constant demands from our work and family, the relentless tide of emails and social media notifications, the demands on our attention in every aspect of our lives. It's no wonder that the constant ebb and flow of attention and information can leave us feeling exhausted.
That's why it's more important than ever to take the time to stop, breathe, think, and eat. The idea of mindfulness—a conscious recognition and appreciation of ourselves and the world around us—is powerful. It's a way to find our balance, recenter ourselves, and find a sense of calm in a chaotic world.
Being Mindful About What We Eat
Much of mindfulness focuses on the art of contemplation—stillness, meditation, gentle exercise, and taking pleasure in simple living. But that's not all that mindfulness is—there's a particular joy to be found in mindfulness about what we eat.
The way we prepare and consume the food and drink that gives us energy can enhance our moods, attitude, emotions, and health. That's especially true of unique products like Kiwami Greens—a combination of young barley leaf, ashitaba, matcha, and sencha that provide vital vitamins and nutrients, and promote a deep sense of health and well-being.
There's a vast amount of science that nutritionists can use to show how our diet directly affects not just our physical health, but our mental and emotional strength.
The question is, in a world this busy, how can we be more mindful about the food and drink we consume?
Make Nutrition a Daily Ritual
A daily routine is crucial to overall wellness. Whether it's getting enough high-quality sleep, exercising, meditating, or eating well, daily habits are vital. When you eat well every day, you'll see improvements in other aspects of your life. You'll maintain a healthy weight, have more energy, and will enjoy food more.
Understand the Vitamins, Minerals, and Nutrition Your Body Needs
The right diet is a perfect blend of calories, protein, fiber, fat, carbohydrates, vitamins, minerals, amino acids, and more. The trick is to maintain a healthy diet while keeping it convenient. Most people don't have the chance to soak lentils and cashew nuts for 24 hours, or spend hours researching exactly what a diet should contain. That's why it's important to seek out foods that can easily meet your essential healthy nutrition needs.
Make Sure You Get the Right Vegetable and Greens Intake
Getting the right quantity of fruit, vegetables, and greens into your diet is one of the easiest ways to both improve your health and stay mindful of what you're eating. Nutritionists and scientists recommend we eat between two and three cups of vegetables every day, depending upon age and gender.
Although that can seem like a lot, remember that you can take your fruits, vegetables, and greens in several different ways—raw, cooked, juiced, powdered, blended, and more.
Be Mindful of Your Gut Health
A healthy digestive system can make a big difference to our lives. A good intestinal flora, i.e. good balance of the bacteria that live in the gut, is a key factor to prevent the growth of bad bacteria.
Strengthen Your Immune System
A healthy immune system lets us keep illness at bay. A healthy, mindful diet is one of the best ways to strengthen our immune system. The right balance of vitamins, minerals, amino acids, folic acids, and other essential nutrients can turn your immune system into a defensive powerhouse!
Kiwami Greens is a delicious blend of Japanese health-giving plants packed with calcium, vitamins B, C, and E, iron, fiber, and folic and amino acids. They're simple and easy to drink, and a great way to start your day.
Kiwami Greens is a great way to enhance your health and well-being due to their combination of healthful Japanese ingredients. It is a blend of traditional greens, shown to create positive health benefits.
Young Barley Leaf
Young barley leaf is packed full of iron, calcium, vitamin C, and dietary fiber. When it comes to getting the most from your greens, young barley leaf is more potent than spinach and kale at providing great nutrition.
Ashitaba
Ashitaba or "tomorrow leaf" is a plant that's long been used in traditional Japanese medicine. It's a rich source of vitamins B1, B2, and B6, dietary fiber, calcium, and vitamin E.
Matcha Green Tea Leaves
Matcha is rich in polyphenols, folic acids, and amino acids. It adds a distinct and pleasant flavor to Kiwami Greens.
Sencha Green Tea Leaves
A most popular tea from Japan, the sencha in Kiwami Greens provides catechin and folic acids.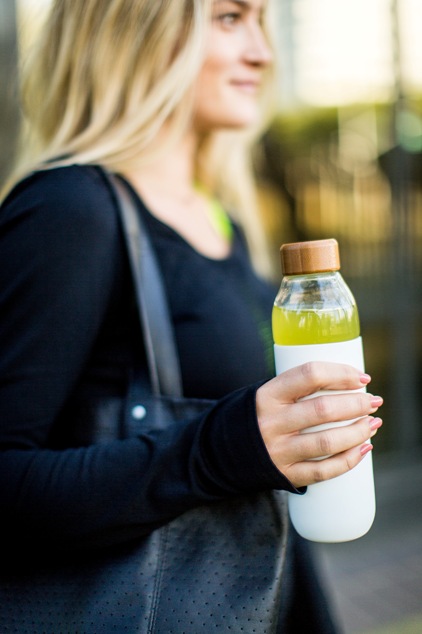 Kiwami Greens combines all of this wonderful nutrition with convenience.
It's powdered and packaged into daily portions that you can easily open and use on the go. They can be mixed with water, nut milks, dairy milk, and yoghurt, or whizzed up into a smoothie! Combine them with other fruits and vegetables for a delicious and nutritious start to the day that will get you going on the right foot!
The Benefits of Being Mindful About Food
Of course, eating mindfully provides us with many benefits. When we really appreciate what we eat and how we prepare food, we create a much healthier way of thinking.
Enjoying the Ritual of Preparing Food
The art of choosing ingredients, cutting, slicing, dicing, and following recipes can turn into moments of quiet joy, mindfulness, and meditation.
Appreciating the Flavors and Textures of What We Eat
When we take a moment to contemplate and truly taste our food, we appreciate all the subtleties of taste and texture. This can deepen our awareness of the fuel we're putting in our bodies.
Understanding How Food Makes Us Feel
Good, natural, unprocessed food can have significant health benefits. When we eat that type of food, it's interesting to note how it affects our energy levels and mood. Try eating different foods and seeing how they make you feel, especially green vegetables.
Enhancing Health and Well-being
Good food affects our whole being. The idea of eating holistically, for mind, body, and emotions, is a powerful one. When we're kind to our bodies, that translates into being more gentle with ourselves and creating well-being in other aspects of our lives.
Combining the power of Kiwami Greens with a nutritious diet and a quiet mindfulness can do wonders for your general sense of well-being. Build these good habits into your daily rituals and you'll start to feel better and more balanced. Remember to appreciate what you're eating, be mindful of how you prepare food, and listen to what your body is telling you. Over time, you can refine your diet until it's perfect, and every day, you will feel better and better.
~
~
Editor: Catherine Monkman