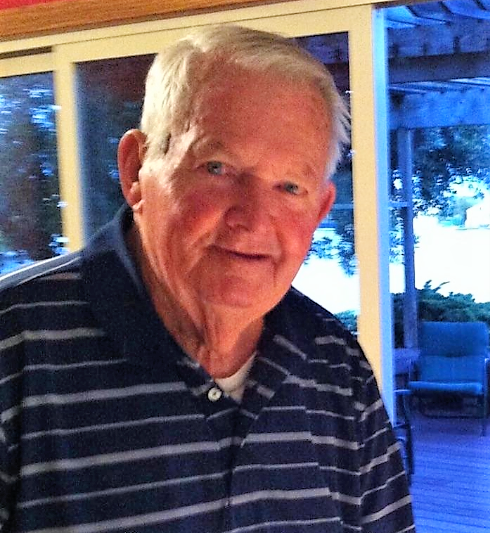 My husband's father passed away in January.
He had been critically ill for the last year, following a series of strokes and other age-related health issues, and was mostly housebound—and definitely bedbound—right before the end. His eventual demise was not unexpected, considering the severity of his illnesses; however, the passing of such a formidable figure in our lives has been the more difficult challenge.
Suddenly, and regardless of age, my husband's station and role in life had been redefined by something out of his control. From that moment forward, my husband was now and forever fatherless.
Being one step removed from my father-in-law's passing, I can be a more neutral observer to my husband's stages of grief, especially in those earlier days and months following his father's death. I noticed, in this period of immediate grief, that my husband and his siblings were in a state of heightened awareness of their deceased father. At night, my husband had dreams where his father was talking to him; sometimes the dreams seemed prophetic or telepathic. It was during the day, though, that the grief was more difficult to cope with, to expend.
This post-death period began the journey of what I call "the year of firsts."
Having children of my own, the idea of "firsts" involved milestones of growth and progression: first words, first time walking, first time sleeping through the night. The firsts of grief also have their own indelible mark, and as such, have their own measure of growth.
The first official holiday—in this case, Father's Day—without his father.
The first birthday—his father's—without his father being present.
The first of many memories, sometimes so strong and overwhelming they can blindside one all the way back to that first moment of raw, aching grief.
The first year of grief is truly a journey of one step forward, two steps backwards.
Grief is not without its rewards, though. Grief can bring one into the unique and tragic grace of a softened heart, which can lead to newfound self-reflection and examination. My husband's role as father has more weight now. It makes him much more mindful and aware of how precious and precarious such a role is. Being a father is not merely biology, it is a title that holds significance and great responsibility. It is about recognizing your place in others and how you have shaped, molded, and affected them—good or bad.
The word "father" has the connotation of wisdom, of that looming figurehead in all our lives, someone who dishes out their own form of tough love, yet loves us mightily. A disciplinarian who constantly challenges us to measure up against something immeasurable—himself.
Fathers come to us in all shapes and sizes; fathers are biblical, historical, and uniquely seated in our own personal relationships. It is no wonder that when our fathers are suddenly no longer in our lives, we find ourselves lost and ungrounded without their presence.
From this experience, I have learned that the measure of one's grief is a testament to the universal connection they (the deceased) shared with their loved ones and the role they played in our lives.
This Sunday will be difficult. Father's Day has now been redefined by the lack of this celebrated guest of honor. I know this will evoke many memories, past and present, of times my husband and his father shared, experiences and memories made together. Yet, with this grief comes great opportunity to reflect and to reclaim this love.
Pema Chödrön writes, "Sometimes this broken heart gives birth to anxiety, and panic, sometimes to anger, resentment, and pain. But under the hardness of that armor there is a tenderness of genuine sadness. This is our link to all those who have ever loved."
The greater the grief, the deeper the love.
Here's to all the fathers who will never grace our tables again and the fatherless children they leave behind. We carve out our love to you in many measures; from holidays and celebrations, to those quiet, intimate moments that now are held and lauded in the most sacred of sacred spaces—our hearts.
~
~
Author: Kristen Lynch 
Image: Author's Own; YouTube
Editor: Nicole Cameron
Supervising Editor 1: Emily Bartran
Supervising Editor 2: Emily Bartran