Elephant is dedicated to sharing news about truly eco products that will help to save Mama Earth in any way, shape, or form! We're proud to say VIVOBAREFOOT is an elephant partner and sent our staff some doggone comfy shoes in exchange for this article about their exciting new product. ~ Ed.
~
Here at Elephant, we're always looking for the best eco-friendly shoe option.
Tons of shoes are made with toxic plastic materials such as PVC and petrochemicals, and they're being tossed into landfills by the boatload. So, when I heard about London-based VIVOBAREFOOT's new shoes made from algae—and that are biodegradable—my ears perked up.
Here's the scoop:
"VIVOBAREFOOT teamed up with San Diego-based BLOOM, which uses algae biomass harvested from freshwater sources around the world (and cleaning them up in the process) to make EVA foams out of a non-fossil fuel for the first time—an innovation set to massively clean up the global shoe industry. VIVOBAREFOOT shoes will be the first full shoes to use the material and will be available for purchase in the summer of 2017."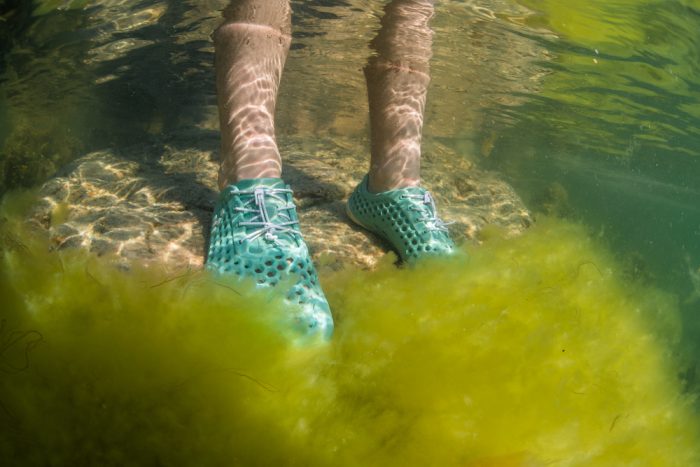 Now, BLOOM is a performance-based materials manufacturer that offers the algae-made products. It's a sustainable alternative to the synthetic and petrochemical foams used heavily in today's market. Apparently, using algae biomass helps offset the significant use of petroleum ingredients found in conventional flexible foams.
Since 2012, VIVOBAREFOOT has made its name in the eco-shoe culture as a "global barefoot shoe company," offering men's, women's and children's shoes for everyday wear, running, off-road adventures, and more. In addition to encouraging people to get closer to nature, the company prides itself on its sustainability practices.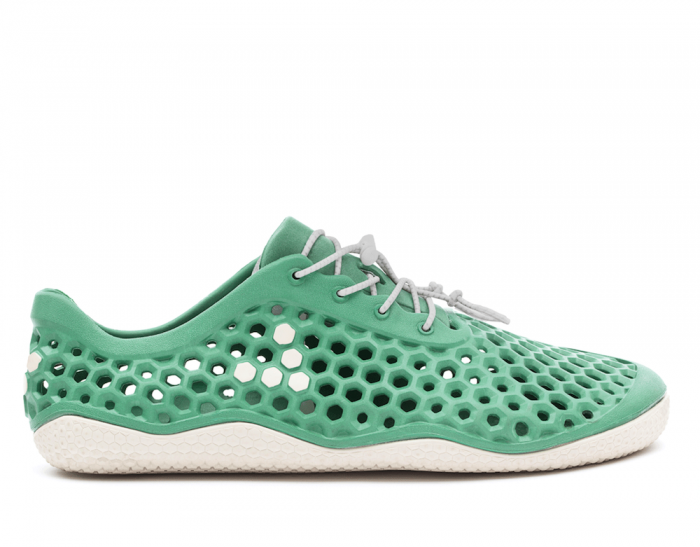 I've been a fan of VIVO, as I like to call it, for a few years now. They are super soft, lightweight, and the closest thing you're going to get to being barefoot in a shoe form. Check out its squishability!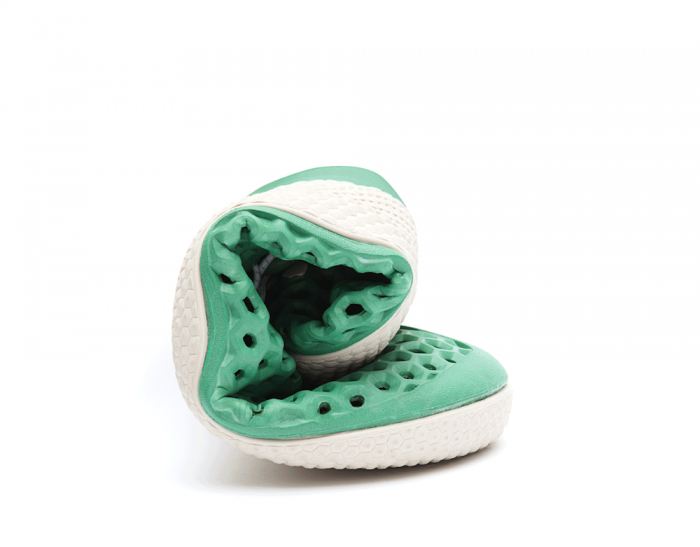 What's even more exciting is that this VIVOBAREFOOT-Bloom collaboration made it so that a single pair of men's size 42 algae shoes returns 57 gallons of clean water to habitat and reduces 40 balloons worth of carbon dioxide from the atmosphere. Yes, that's per pair!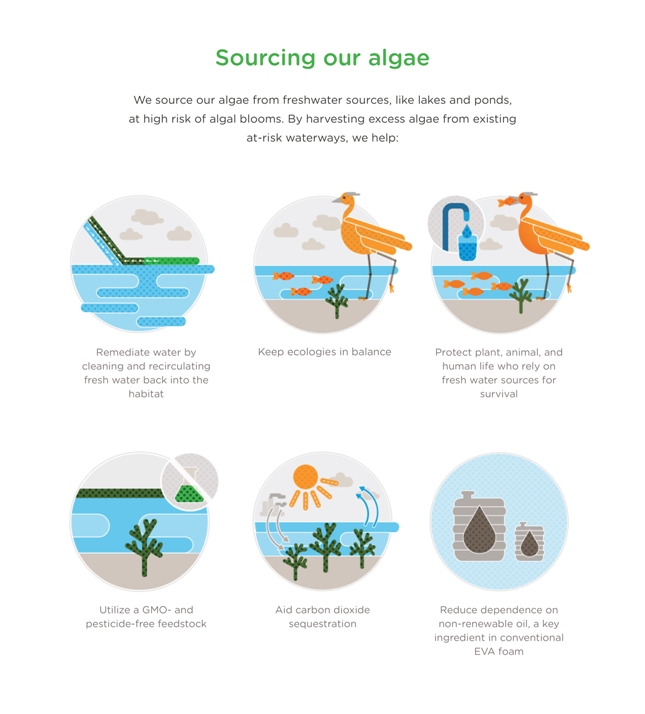 "Our goal is to deliver the most performance-driven materials in the most environmentally-responsible manner," said Mike Van Drunen, CEO of BLOOM. "It is a goal we constantly strive to improve upon, and we are excited to collaborate with VIVOBAREFOOT on the new Ultra line."
"This is a true revolution for the footwear industry with the first plant based alternative to the petro-foams in ubiquitous use," said Galahad Clark, founder and MD at VIVOBAREFOOT. "We are thrilled to be the first company to use BLOOM in our shoes and further our mission to make the perfect shoe…perfect for feet and minimal impact on the planet."
The Ultra shoe using BLOOM technologies—made from algae—are available now on Vivobarefoot.com.