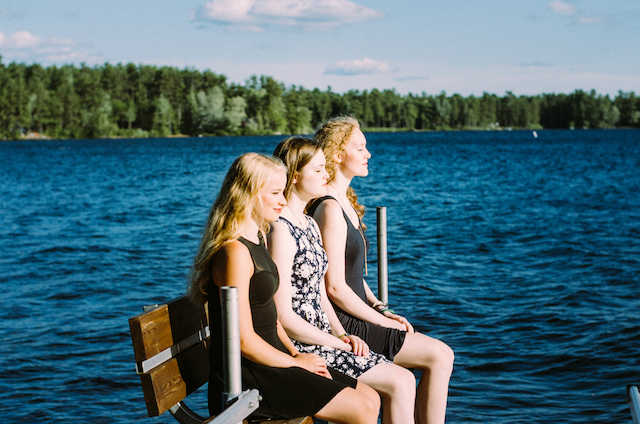 Sweetheart, never ever apologise for being a woman.
For experiencing emotions.
For bleeding once a month.
For having nipples.
For your sensitivity.
Or for your pleasure.
~ Your passion and your desires are holy. ~
Revel in them.
And let them amplify your Power.
Use the power to create Beauty.
In whatever ways you are inspired.
Trust your inspiration.
It holds more truth than any societal dogma.
Let it guide you.
And you will become your own guide.
Effortlessly guiding others back into their own sovereignty and luminous embodiment.
By simply surrendering to the truth that is pulsing with aliveness within you.
Patiently awaiting your arrival.
In each and every moment unfolding.
~ You are not alone. ~
All of creation sings through your womb.
In celebration of the sublime glory that you are.
Listen and you will hear your soul song.
Singing you sweetly into the embrace of grace.
Your softness…is ever safe here.
~
~
~
Author: Angelica Jill Grace
Image: Taia Butler 
Editor: Taia Butler
Copy Editor: Travis May
Social Editor: Callie Rushton x2