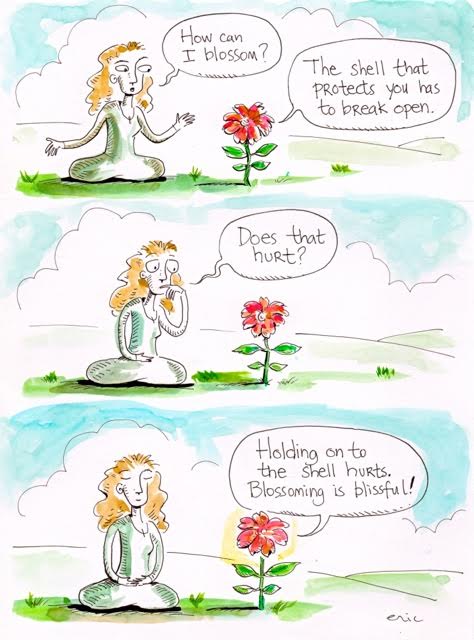 Here's a dharma doodle teaching straight from the heart of a flower.
Walking through our neighborhood, the flowers are radiant.
The unusually deep rains of this winter have brought forth blooms in abundance.
The flowers are teachers.

They show us the possibility of blossoming.
However, we don't always follow this teaching—I know, I don't.
The choice to open up and be revealed doesn't always feel…um…safe.
~
Relephant:
~
Author: Eric Klein
Image: Author's own
Editor: Yoli Ramazzina
Copy editor: Callie Rushton
Social editor: Cat Monkman