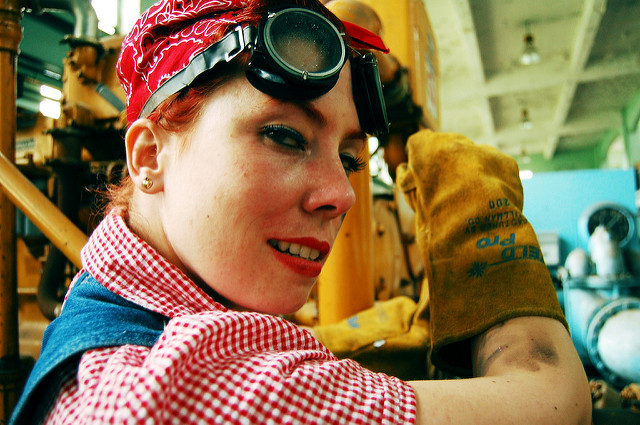 "There is a difference between giving up and knowing when you have had enough." ~ Marc Chernoff
~
After deciding to get a divorce after 22 years of marriage, I panicked.
I was middle-aged, had two children to support, and a house on a half-acre lot to maintain. How was I going to do all that by myself?

Turns out, there are a lot of us middle-aged divorcees struggling with the same challenges. According to the Pew Research Center, the number of divorced spouses over the age of 50 has increased dramatically in the past 25 years. In 1990, 5 out of every 1,000 married persons over 50 divorced. In 2015, 10 out of every 1,000 married persons over 50 divorced. For those over 65, the divorce rate has tripled since 1990, reaching 6 out of 1000 people in 2015.
Why the increase?
According to Professor Stephanie Coontz, who teaches Family History at Evergreen State College in Washington State, "The extension of the active, healthy life span is a big part of this. So, with the kids gone, it seems more burdensome to stay in a bad relationship or even one that has grown stale. Women have long been more sensitive to—or less tolerant of—a mediocre relationship than men, and so another big factor is that with their increased work experience and greater sense of their own possibilities, they are less willing to just wait it out."
Professor Coontz could have been talking about me. While raising two children, I continued working. Which gave me the financial stability to file for divorce when I discovered something I just couldn't live with.
Once my ex was gone, I realized that there were tasks I had left to him that I needed to either buck up and do, or get help with.
The honey-do list below may not seem overwhelming, but when you aren't sleeping and have duct taped your outward persona to keep your job and children emotionally stable, they can feel like mini-disasters. Every time one came up, I felt hopeless and alone. Like I was re-living the dreadful day I decided divorce was my only next step. But with the help of friends, lawn signs, AAA, an animal rescue agency, YouTube, and my kids, I vanquished each honey-do like a superhero, and as a result became stronger and ready to take on a new singleton life.
The Honey-Do List:
1. Lawn maintenance.
I mowed the lawn myself for a month—and felt proud that I could do it. But with working full-time and studying to achieve my yoga teacher certification, I was too exhausted on the weekends to mow frequently enough. Yet, I didn't want everyone in the neighborhood to look at my foot high lawn and weedy flower beds and say, "Oh yeah, that's the divorced lady's house."
So, while walking off my sorrows in the neighborhood, I took pictures of the lawn maintenance yard signs I saw and eventually hired someone to mow my lawn and provide basic lawn maintenance like mulching and leaf blowing. One item off the honey-do list.
2. Basic house maintenance.
My ex left the house along with all essential tools (including himself). So, immediately, I had to buy a hammer, two screwdrivers (Phillips head and flat head) and picture hanging supplies. I had ripped (and burned) all the pictures of us, so it was imperative that we quickly replace the empty walls with new pictures of our modified family. I also found that between YouTube videos and my son's handyman capabilities, we could tackle most household issues by ourselves. Item two—check!
3. Car maintenance.
Almost immediately after my ex vacated, I drove over a semi-truck tire on the freeway leaving my car undrivable. I was so glad to still be on the AAA membership we had—but it was expiring. I called the customer service number the next day and set up a separate membership for myself. It is amazing how kind customer service reps can be when you tell them you are getting a divorce. And with the accident, I figured out how to manage a significant car repair and insurance claim process. Cross off car maintenance from the list.
4. Furniture moving. 
After my ex left, there were many empty spaces to fill, including where his recliner and desk was. Enter EZ Sliders furniture moving pads. They are amazing. I moved couches, pinball machines, and filing cabinets by myself with the help of these little gems. Turns out I don't need a man to move furniture either. Check!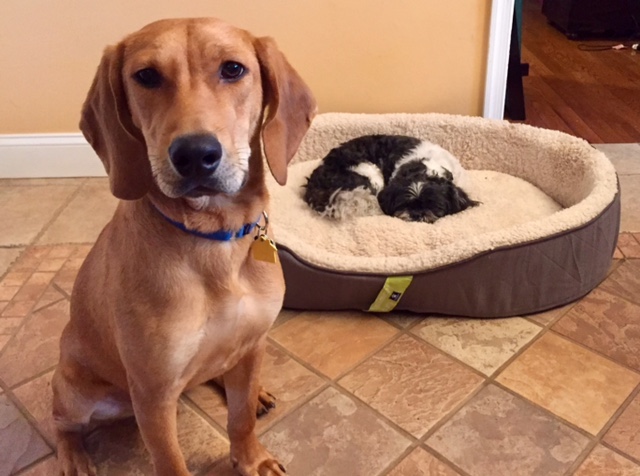 5. Companionship.
I did have two kids, but missed having someone to share my life with. I went on dating sites (like "Our Time") and eventually landed in a committed relationship. But at this stage of life, I remain alone a lot of the time due to kids, schools, jobs, and custody arrangements. So, for companionship, I adopted a nine-year old Shih Tzu from an animal rescue agency.
He quickly became part of the family and took the place in my bed vacated by my ex. But he isn't a cuddler or a lover of long morning walks. So, a year later I adopted a one-year-old Lab/Hound mix I had been fostering. He has become my morning walk companion, my cuddle buddy, and the reason I have to jump out of bed at 5:00 a.m. every morning. Companionship—check!
6. One more thing.
Finding additional income. With the income from my job and savings I put aside over the years, I was able to keep the house on one income. However, I quickly found that cash flow was an issue. So, I cut corners everywhere. Generic brands replaced name ones. I started bringing breakfast and lunch to work rather than going out. And I got a job teaching yoga at the local gym to make extra money (and get a free membership).
I also followed the advice of many divorce "chick lit" novels and started looking for a boarder to live in our spare room. And finally, I began to downsize. I looked for ways to sell the jewelry, car, and shopping therapy items accumulated over the last 20 years. The retailers that sold us the jewelry and car had the best advice on how to sell them. And second-hand stores love old designer handbags and shoes. Making it on one income—check!
Getting divorced was difficult, but not as horrible as I feared. And once I figured out how to make ends meet, and tackle basic maintenance tasks, things have started to stabilize.
So, if you are in the early days of a divorce process, I hope the tips above will help you navigate the honey-dos that have now become your to-dos.
You will get through this. Elizabeth Taylor and Zsa Zsa Gabor got divorced over seven times. Diva, we got this!
~
"There comes a day when you realize turning the page is the best feeling in the world, because you realize there is so much more to the book than the page you were stuck on." ~ Zayn Malik 
~
~
~
Author: Donna Yates Kling
Image: Flickr/Katrinaelsi, Author's Own
Editor: Travis May
Copy Editor: Khara-Jade Warren
Social Editor: Catherine Monkman