View this post on Instagram
To honor and celebrate the four-legged "Ascended Masters" who I have been blessed to share life with, I want to share some beautiful quotes with you.
Dogs bring something very special to life—connection on a very deep level. They show us what it is to live in the moment and to be completely loving and all-forgiving. You simply need to witness the drastic transformation that occurs when a rescue dog is taken in and provided with love, care, and healing. They completely change and open up to the love.
We can learn so much from our furry teachers. They teach us to appreciate the simplest things in life, such as a walk outside, a run in the snow, a good meal, cuddles, and play time. They don't hold a grudge, and they are wonderful judges of character. Having been a dog owner for around 10 years now, I can't imagine life without a canine companion.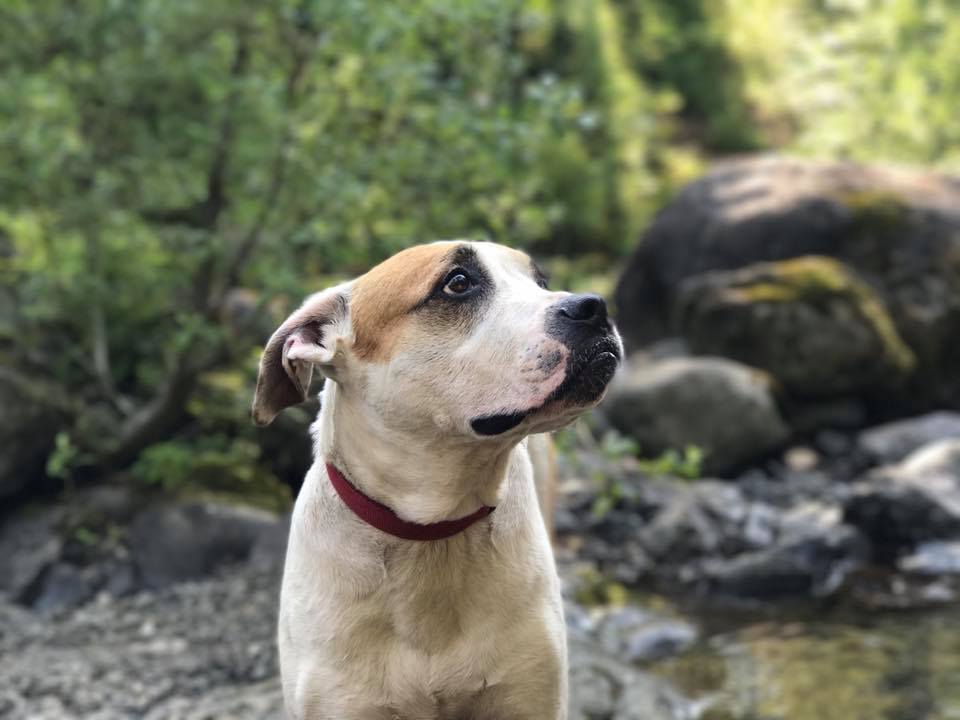 I have a special place in my heart for rescue dogs after seeing the miracle of transformation in my own rescue Pitbull/Bulldog mix. He actually saved me when I was at my darkest point in life because if it weren't for him and my worry for what would become of him if I died, I would have most likely killed myself during those dark days. So it's for him that I write this and share these beautiful words with you.
It's for families like my beautiful cousin's who house up to three rescue dogs at a time, and they choose the rescue dogs that no one else would want—Pitbulls from dog fights; an abused, crusty massive French Bordeaux; Hurricane Katrina rescues, and then I get to see the impact these dogs have on their lives as well as the healing that occurs for the dogs too.
It's amazing, and it's something I can't quite put to words.
If you've owned a dog then you know. If you haven't owned a dog, then you most likely don't fully grasp what they bring to peoples lives. It's my hope that these poetic words, and the bonus videos, will help show you the joy of dogs on this National Dog Day:
"Dogs are our link to paradise. They don't know evil or jealousy or discontent. To sit with a dog on a hillside on a glorious afternoon is to be back in Eden, where doing nothing was not boring—it was peace." ~ Milan Kundera
"If there are no dogs in Heaven, then when I die I want to go where they went." ~ Will Rogers
"A dog is the only thing on earth that loves you more than he loves himself." ~ Josh Billings
"All his life he tried to be a good person. Many times, however, he failed.
For after all, he was only human. He wasn't a dog." ~ Charles M. Schulz
"The only creatures that are evolved enough to convey pure love are dogs and infants." ~ Johnny Depp
"If a dog will not come to you after having looked you in the face, you should go home and examine your conscience." ~ Woodrow Wilson
"If you don't own a dog, at least one, there is not necessarily anything wrong with you, but there may be something wrong with your life." ~ Roger A. Caras
"The better I get to know men, the more I find myself loving dogs." ~ Charles de Gaulle
Which one is your favorite? Share with us in the comments below. Mine is the Woodrow Wilson quote!
And for some extra furry feel goods!
Now go give a dog some cuddles!
~
~
~