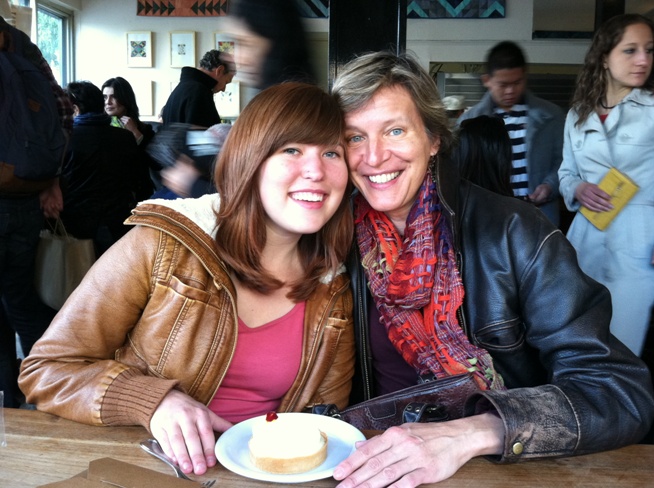 Five years ago, I sat by my daughter's bedside, watching her slowly die as I held her hand.
As machines were unplugged and the minutes ticked by, a strange new reality settled in around me.
I was losing an inextricable piece of my heart. My beautiful 22-year-old girl—who only days before was buying books for her college classes—would instead be returned to dust.
Two hours after we'd had dinner together, Teal collapsed from a cardiac arrest in a locked bathroom. She never regained consciousness, and instead was put on life support. Now her father, her brother, and I watched, dumbfounded, as the neuro-trauma team went about their end of life tasks.
Not one medical professional could explain how this had happened. In an instant, life had turned radical on us—save for one small grace.
Because of the nature of Teal's death, her organs and tissues could easily be donated. Lives could be saved, and so my own shattered life could somehow begin to make sense again.
Today I actually find myself awash with gratitude.
Believe me, I've thought long and hard about this experience. And I've extracted some precious truths. For donating life is not a cut-and-dried event; it lives in your heart and soul like a small, eager plant, winding its tendrils around your everyday experiences.
If you let that precious vine of love do its work, you can, in fact, be renewed. I know I was.
One of Teal's kidneys and her liver went to two women in their 50s. Her heart and her other kidney were received by a free-spirited young woman not much older than Teal named Amera.
Amera had suffered from congestive heart failure for eight years, and her life was severely limited. By the time she received Teal's heart, she was living most days in the hospital. Or she was at home, wearing something called a "Life Vest" that would shock her back to life if she suddenly collapsed.
Amera wandered through life as a thin, weak, pale shadow of herself and not one therapy she'd tried had proven workable, despite countless surgeries and medicines. Her only chance was a brand new heart.
"It may sound strange," she wrote to us in a letter of gratitude, "but I feel your daughter and I would have been good friends if given the chance…"
Amera and I began our fragile friendship tentatively. There were a few phone calls two years after the transplantation. It all seemed so…big, somehow. Both of us struggled with the reality of our connection.
But just those conversations were enough to blaze a path through my soul, as a tiny bit of light cracked open around me and I began to grasp the truth.
This is a really hard thing to get.
A life was saved. Yes, someone's life was actually saved.
By me. By us. By our small consortium, standing in the neuro-trauma unit of San Francisco General Hospital making a decision on an August afternoon. Somehow, the celestial joined us that day, and waved its fairy wand. It's literally taken me years to process this.
Now I rest in this knowledge every day that Teal is gone. Some days, I miss her more than others, though I am seldom reduced to tears anymore. Instead, I comfort myself with these thoughts.
In Teal's place, a young woman can walk up hills, and she has color in her cheeks again. She can roar through the woods on zip lines, and travel around the world, just like Teal once did. And she can graduate from college, something Teal never actually got to do.
Since those initial, awkward phone calls, I've gotten to know Amera and she is, indeed, like Teal…but not like Teal, too, in her own beautiful way.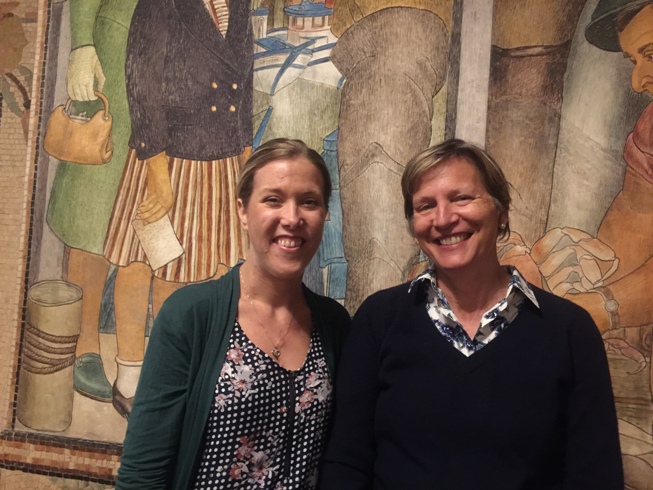 Soon she will graduate from a program certifying her to do sonograms for cardiac patients. She can marry, raise her beloved animals, buy land, and pursue anything else she desires. She is lit from within and excited about her life.
By now I've gotten to know Amera's mother as well. And I know that she finally rests easier at night, knowing she won't likely lose her daughter anytime soon. All of this is because Teal died and we agreed to donate her organs.
So I ask you—isn't this the point of life, to share the love, however we can? At the time, I had no idea how big this gift was, nor did I understand how it would keep giving back to me again and again. Yet, that is exactly what happened.
We give an anonymous gift from the heart simply because it feels like the right thing to do. And that helps to heal our own tattered hearts as well, no matter the circumstances.
When you get right down to it, what are we beyond bones, skin, tissues, and organs?
In the end, I say we are love.
~
Relephant:
~
Author: Suzanne Falter 
Images: Author's Own
Editor: Catherine Monkman
Copy & Social Editor: Nicole Cameron