Okay, I'm sold.
Okay, I'm in love. Here's the one thing they connected on that "got date 2," according to Meghan. #beofbenefit!
6 Reasons Meghan Markle couldn't have been Royalty—& why she's won the hearts of a new generation.
Only a generation or two ago, only a decade or two ago…this should not have been:
1. Those born into slavery were among her ancestors.
3. She's American, and (kinda) Canadian, and certainly not nobility of British extraction.
5. She's a working actress, a feminist, she's unrestrainedly sexual—her tasteful, sexless sexy scenes on mainstream TV aren't obstacles, they only confirm her precedent-breaking modernity and independence.
6. She's a "commoner."
This all sounds like a modern fairy tale, but their love is truly redirecting a nation's historical karma or inertia, here. Let us celebrate this union of love—it's all too easy to be cynical.
This #royalwedding has made a happy simpleton of this cynic—such elegance, tradition, combined with themes of equality and the coming together of cultures, all in love. #loveispowerful

— Waylon Lewis (@elephantjournal) May 19, 2018
"Leaked text messages from the glamour model girlfriend of UKIP leader Henry Bolton about Meghan Markle 'tainting the royal bloodline.'"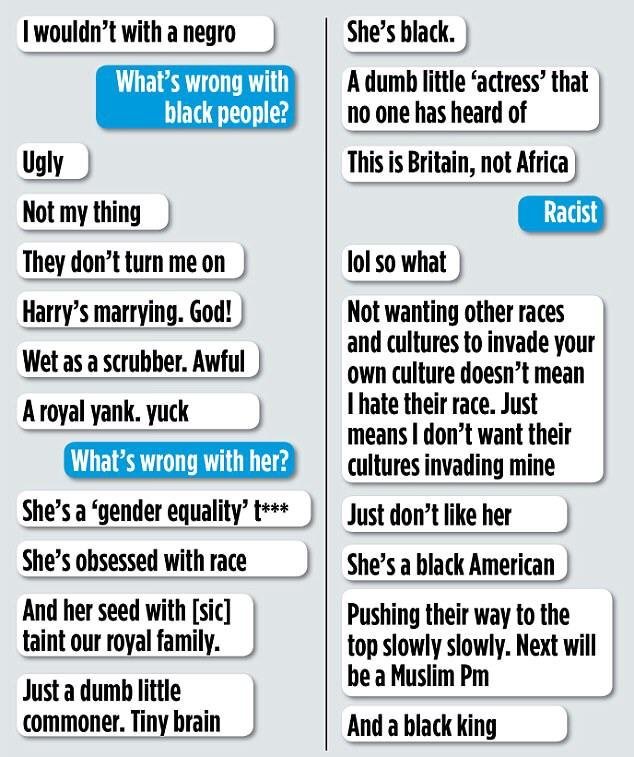 Somewhere in the anger of this you can hear the voice, of course, of a motherless son. pic.twitter.com/0fOqfDCUjT

— David Baddiel (@Baddiel) November 8, 2016
"Dr. King was right, we must discover love. The redemptive power of love. And when we do that, we will make of this old world a new world…" ~ "the Most Rev. Michael Bruce Curry, the presiding bishop of the American Episcopal Church" #nytimes pic.twitter.com/zrqvjgdkMP

— Waylon Lewis (@elephantjournal) May 19, 2018
Bonus:
Bonus round: