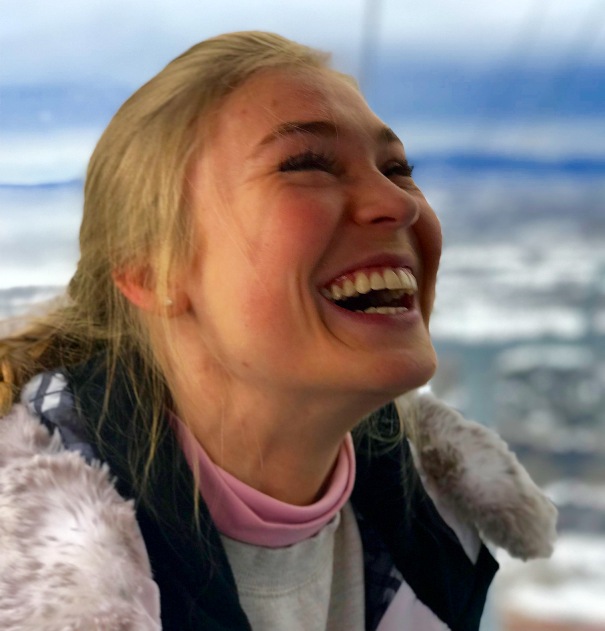 "I am really tired. It's Monday morning and I just want to go back to bed!"
Do you have Mondays like that? Your weekend was jam-packed with activities, sports games, dinners, and parties. You had a lot of fun, you saw a ton of friends, and your kids scored a few goals—but you are exhausted.
Over and over, I hear adults groaning about their family's schedule: "My family needs more time!" So, how do we slow down and actually enjoy our weekends?
When I first started my journey with Elephant Journal, I became familiar with their mission to "be of benefit"—and it struck a chord with me. It opened my eyes as a mom, wife, and friend, and I couldn't stop thinking: I can do better in life. That little phrase—be of benefit—made me question my role as manager of the family calendar. It gave me a whole new perspective on what is most important to our family.
I quickly realized that what was being asked of my family was not necessarily what was most beneficial. It was high time we took back our free time.
Growing up in Toledo, Ohio, the weekends seemed to last forever. Two whole days of freedom from school or work. The relaxation effect lasted halfway into the following week. Time felt slower, we had fewer places to be, fewer people we had to immediately connect with, and Sundays were truly a day of rest.
A few years ago, a friend called me. She was a mom of four young children who all played on serious sports teams. She asked me how I handled the nonstop activity schedule. At the time, I gave her my best solution: she needed to just stop the madness for one week and take a "family time out" that weekend. To tell the coaches, the friends, and the committees she wouldn't be coming. To put her family's free time on the calendar first, as a priority.
She was so surprised and questioned whether that would be smart for her children's future. I mentioned a statistic I'd read on the National Collegiate Athletic Association's website that said college sports programs only send under 10 percent of their athletes to the professional leagues, and for most of those sports, it was one percent or less. It's unlikely our children will go on to become superstars in sports, but every child can become a superstar in life if they have the right foundation—one that teaches them to have balance in their lives.
As I sit with parents at events, I hear them complaining about too many games, too many school functions, and too many committee meetings, let alone work requirements. They wish they had the time to go on a mini vacation, or to see that movie, or even to enjoy the backyard they spent so much time and money designing.
Parents are tired of being overscheduled by organizations who don't have their family's best interests in mind, and who are, instead, more concerned with what is most beneficial for their organization, what is most profitable, or what will help them meet their goals.
So, what can we do?
We can't tell all of our coaches, "Sorry, Charlie won't be at practice anymore." Or, "Nope, I won't be coming to any of your committee meetings." Wouldn't that be nice? After all, most of our kids love their sports teams and we do have responsibilities.
I decided that I needed to become the scheduling "Tiger Mom"—a term I usually avoid being connected with when it comes to academic issues. However, now, I needed to add it under my job description as the family scheduler, protector of time off.
I began to prioritize which events were mandatory, which were questionable, and which were fun or "would be nice" but definitely not necessary.
For elementary school level sports, I decided games are almost always mandatory and most practices are necessary, but there are some family activities that can trump a practice. Most coaches begin the season stating they want a healthy balance for the athletes. I think we need to ask that they stand by that. For high school, it is a little different—there are certain requirements in order to have a successful team—but academics should always come first.
I take a look at my calendar once a week and check out the activities for the whole month. As parents, we can also teach our children how to choose which activities and events are important. We try to block out free time for everyone in the family and make a point of sticking with it.
I wouldn't suggest taking a "family time out" weekend for every weekend, and maybe not even once a month—continuity and learning how to be team player are still important skills to hone. But your kids will model your actions if you can stay on top of the craziness and keep the schedule under control.
Don't forget to ask your kids regularly if they are enjoying their schedules or activities.
Recently, my daughter considered not trying out for what would be her third year playing on her fall high school sports team. She just didn't enjoy it as much as her spring sport. Sports are supposed to be fun, first and foremost, and if they aren't, then by all means, it's time to step down. It's okay to tell your kids they can say "no."
These days, many of our children are truly overwhelmed with commitments. They need to learn to how to preserve their own free time, and how to live a life with daily balance. And occasionally, you'll decide that it's time to move on to another activity, and that's okay. It's all part of the process, all part of learning how to grow up to be an adult who can contribute positively to the family, and eventually the whole community.
For committees and volunteer activities specifically, I think very carefully about whether I want to commit the time to the cause. The word commit is right there inside the word committee. You can bet it will take up a lot of your time.
Since I have taken on the "Tiger Mom" role when it comes to our family calendar, my kids are more open about their frustrations, and we have been able to clear time in their schedules to lessen their stress—which also helps to improve their grades. With my help, we have been able to decide which activities will stay and which will be removed permanently or temporarily from our schedule. They are still busy, but they are busy with what makes them happy and what enriches their lives. They have decided—with help from us—what their schedule is, so attending their team practices and games is coupled with moments of free time that only improves their ability to focus on school and family.
Remember, now is the time to take back your free time.
We have labor laws mandating the maximum working hours of teens and adults; don't you think it might be time to put in place some similar boundaries for our own families? Ones that curb the rush, halt the stress, and give us some nice long two-day weekends.
Start your own journey to leading a life where you can experience "being of benefit"—and help those in your circle to do the same. We find more happiness and peace in our lives when we become mindful of our schedules and how greatly they can affect us and our families.
~ 
Author: Jen Boynton
Image: Author's Own
Editor: Catherine Monkman
Bonus:
Copy & Social Editor: Nicole Cameron