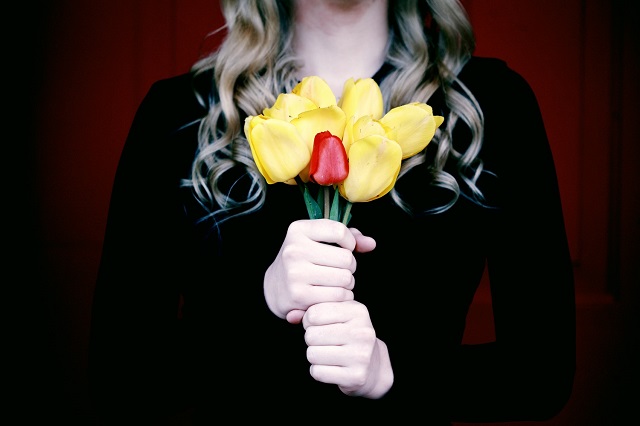 Someone we love dies—or we become victim to a natural or personal disaster. An act of violence, a dreaded illness, a house fire.
Our lives are divided into "Before" and "After"—we wonder how we can possibly survive.
My worst thing was my 21-year-old brother's death from heroin and alcohol intoxication.
At 24, I was plucked out of the world I'd been living in as a young adult. I'd been trying to figure out who and what I wanted to be when I grew up, navigating dating, school, and work challenges. I'd been launched into a new and terrible world in which the one person I thought would be with me for a lifetime was suddenly, irreversibly gone.
Shocked and shatter-hearted, I watched my amazing parents endure the most wrenching pain imaginable. My mind was an unsafe neighborhood constantly pounding with these four words: your brother is dead, your brother is dead, your brother is dead over and over again.
Besides my family's wide grief, I was stung by the ineptness of our culture in understanding and making space for loss. People kept urging me, "Be strong for your parents," as if losing my brother was no biggie.
Others expressed concern that I wasn't bouncing back to my old life quickly enough, as if returning to my life "Before" was even possible.
But perhaps the worst part was the aloneness. After frantic searching, I found exactly one book on adult sibling loss—and it was out of print. To find this single book, I'd waded online through dozens of books on surviving the loss of a pet. If I felt so bereft, so alone, and so guilty, why were there no books about it? Maybe losing a sibling wasn't the amputation it felt like.
Wading through those early months, I couldn't imagine ever putting my life back together again.
Then, about two months after my brother died, I went to lunch with my mom, my godmother—whose husband had died just a few weeks before my brother—and a friend of my godmother's who'd also lost her husband recently.
Sitting in a bowling alley that clung to the décor of the 1970s, the four of us sat and talked about all the unhelpful comments we'd heard from friends—or worse—the people who'd ghosted us in the midst of grief.
"This couple was one of our so-called closest friends, but they never visited Jim in the hospital, and they never called or sent a card after he died," my godmother said.
"People just don't get it," her friend added.
"Not even family, sometimes," I'd said. "We had Easter at my grandparents a few weeks ago, and they just completely ignored the topic. It was so awkward." The women nodded with empathy.
"Or you're at the grocery store, and you know somebody saw you, but they dart away and pretend they didn't. As if you're contagious," my mom said.
Over our greasy, bowling alley lunch with women nearly 30 years my senior, I felt, for the first time since my brother's death, like I wasn't alone.
A month later, my parents and I attended a "Compassionate Friends" conference for families who've experienced the death of a child of any age.
In the sterile beige and blue hotel walls, we mingled with hundreds of parents who had lost a child, dozens of untethered siblings. Over and over again, I heard my story echoed in the words of others—the searing pain, the sense of being overshadowed by our parents' grief, and the invalidating words that leaked out of other peoples' mouths, like, "I know how you feel because my grandma just had a hysterectomy." There was even laughter.
Hearing from other siblings who were surviving life without their brothers or sisters gave me hope that I wouldn't always feel as lost as I did in those raw months. But more than that, they helped me feel twined, woven together, threaded to these people I might otherwise have very little in common with. Some of the siblings were still teenagers, while others were married with children and careers.
When we returned home after the conference, I found a grief chatroom where I met a woman my age who'd recently lost her younger brother. She lived with her husband in California while I was in a small town in Alaska. She had two kids and another on the way, while I was sleeping in my parents' bed like a toddler.
But she knew what it was like to have her only brother die. We started emailing each other once, sometimes twice a day. Each morning, in an era well before smartphones, I'd print off her emails and sit on my parents' porch, drinking coffee and reading her messages, which mirrored the raw pain and longing that lived in the center of my chest.
I kept going to lunch with my widow friends. Snippets of stories from the siblings I'd heard at the conference clung to me, reminding me of the breadth of loss in the world.
I'd found my grief tribe, and they lifted me through.
When we go through the worst things, there's no way out. There's no magic potion to soften the ache. We feel the scorch of our old lives evaporating. We walk and walk and walk through each terrible day. We dread that split second of waking each morning, just before we have to remind ourselves of our new reality.
There are no shortcuts to grief, but there are companions. In finding other people enduring similar circumstances, we see ourselves. Even when—especially when—we connect with people we might otherwise have nothing in common with, like my friend in California, like the widows who were old enough to have been my mother, like the strangers I met at the "Compassionate Friends" conference.
This is how we get through: we leave breadcrumbs for one another. We shine our own pain toward someone else who has felt the same. We open our eyes wide, searching for sparks of hope, small orbs of light that tell us: you will survive.
~
Relephant: 
~
Author: Lynn Shattuck
Image: Unsplash/ Sharon McCutcheon
Editor: Yoli Ramazzina
Copy editor: Nicole Cameron