The article has been updated 6/20/2018. Author's/Editor's note: Elephant Journal articles represent the personal opinion, view, or experience of the authors.  As an artist myself, I was inspired by XXXtentacion's music, but at the time of writing this article I was not aware of the legal battles and charges the artist had. I do not romanticise or promote abuse or domestic violence of any form. If you wish to contribute your own opinion or story, please submit it here.
One of the most diverse, hyped, controversial, and talented rappers of the "SoundCloud rappers"
 

era, XXXtentacion was shot today in Miami.

Known also as "X," Jahseh Dwayne Onfroy was only 20 years old but had already made it to the U.S. No.1 with his latest album "?".

I found X's music last year, shortly after Lil Peep's death—another 20-year-old SoundCloud rapper who overdosed last November.

X often talked about depression, suicide (he dedicated the song "Jocelyn Flores" to his friend who completed suicide), and solitude in his lyrics. Yet, his Instagram posts and many of his vlogs were always about embracing positive energy and helping others. However, he had multiple charges of his own—he was a controversial artist who, despite of his serious legal issues, seemed to inspire many.
Notwithstanding personal demons, he was a huge talent & bringing a beautiful new feel to hip hop. So sad. #moonlight https://t.co/E2UYdFMkfz

— Louis Theroux (@louistheroux) June 18, 2018
RIP xxxtentacion, regardless of his controversial past, he did not deserve to die, especially so young. I respected him for preaching/spreading positivity and the lives he touched in a positive way. Gone too soon, so terrible. His music/art will live forever.

— Ethan Dolan (@EthanDolan) June 18, 2018
Here is his last Instagram story—he was not planning to leave yet: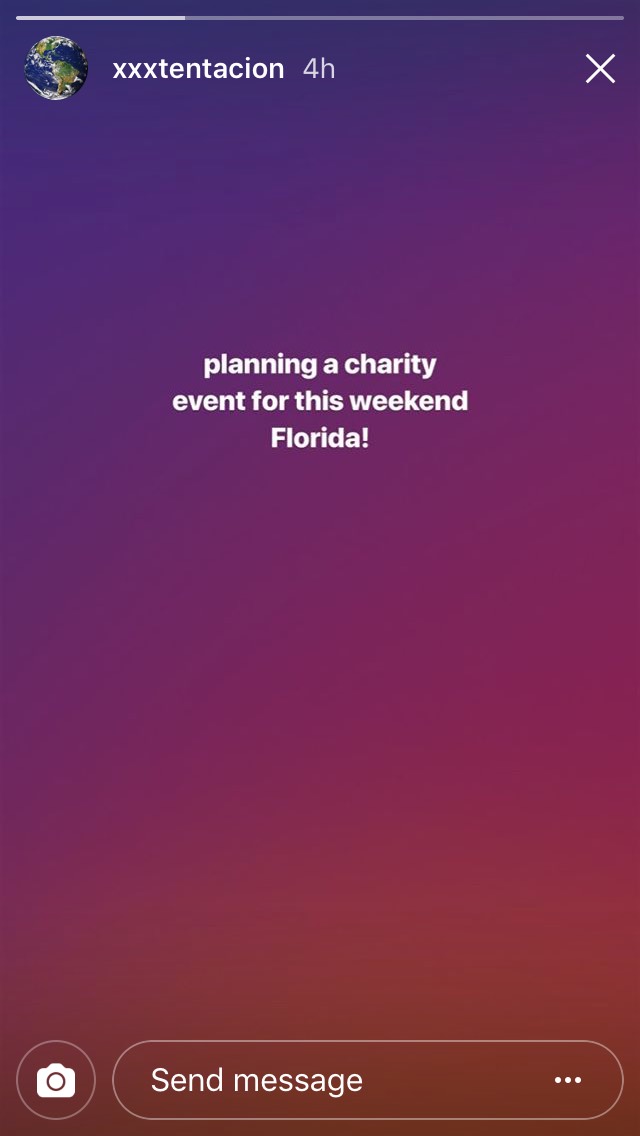 If you are experiencing thoughts of suicide, or know someone exhibiting warning signs, please call the National Suicide Prevention Lifeline at 1-800-273-8255.
"Jocelyn Flores"
"