This article is offered in partnership with NomNomNow—they're dedicated to delivering fresh, high-quality pet food to your doorstop and making your life as a pet parent easier. We're honored to share their products with you and your furkids. ~ ed.
If you are pet parent who has ever been guilty of realizing at 10 p.m. your four-legged furbaby has no breakfast for tomorrow morning, raise your hand.
If you are a pet parent who has ever had to hold your breath while dishing out dinner, raise your other hand.
Now put both hands down, and let NomNomNow change the way you feed your pet forever.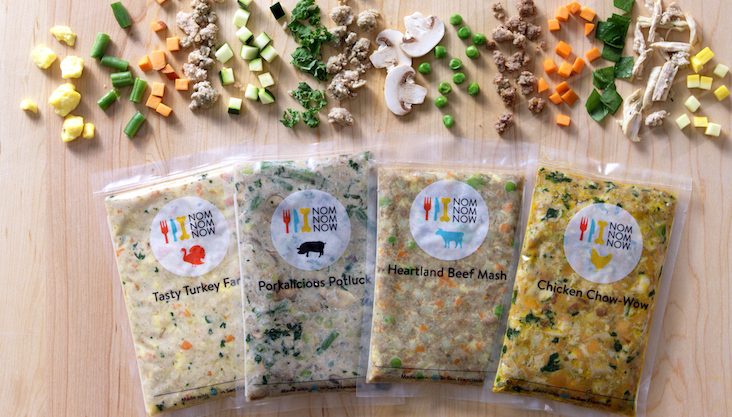 The two questions I ask myself most as a pet parent are: How can all of that food be gone already? and How do you even get food to look like this?
(I also occasionally ask myself how I wound up with a dog who refuses to climb the stairs or get on the sofa without being carried, and how my cat decided that sleeping square on my chest while I'm trying to binge-watch The Office is a convenient choice, but we'll set those aside for now.)
I could buy food in bulk, but then I'm left wondering what could possibly give this food a shelf-life that long, and I could cook for them so I know what they're eating, but if I'm being honest I don't cook for myself more than four days a week, so that's not going to happen.
It turns out I wasn't the only one periodically wondering if I was failing my furry children on the food-front, because there's a pet food delivery service designed to solve these problems and then some.
They're called NomNomNow, and they're kind of amazing—like, rated number one for pet food delivery service on reviews.com amazing.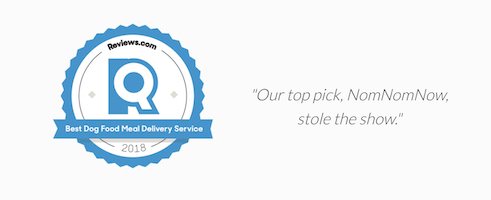 First, they let me shamelessly demonstrate that I treat my pets like children.
I created a pet profile for Summit, who we rescued as a kitten from the side of the road, and Lily, everyone's favorite yappy little Lhasa Apso.
I entered their name, age, weight, ideal weight (I didn't tell Summit & Lily about this part), and meal preference. Lily prefers turkey and Summit went with the fresh fish option—he has really refined his palette since we took him in.
Next, they relieved me of my mom-guilt over forgetting to pick up tomorrow's breakfast.
I chose how frequently I wanted their food delivered, plus they sent along seven emergency meals just in case (not that I would ever need those—ahem).
Speaking of emergencies, I wish I'd had the NomNomNow team in my corner when I first brought these two home. Their communication and support is amazing. They send an email when your order ships, when you can expect it to be delivered, how the food should be changing your pup or cat's mood, coat, and tummy at that point in their diet—it's kind of like having a personal nutritionist with a great sense of humor who doesn't mind (and might actually enjoy) you showing them your entire camera roll of pet photos.
Then it was time for the eating.
I had different aims for Summit and Lily when I was creating their meal plans: Summit is missing some teeth and has a hard time with dry food, but has a big appetite and needs to keep his energy up since he's an indoor/outdoor cat. Lily is picky, has long hair that can get wiry and coarse, and is slightly rounder than most of her fellow Lhasas.
Let's start with Lily, since I'm sure that's what she would demand if she had a say: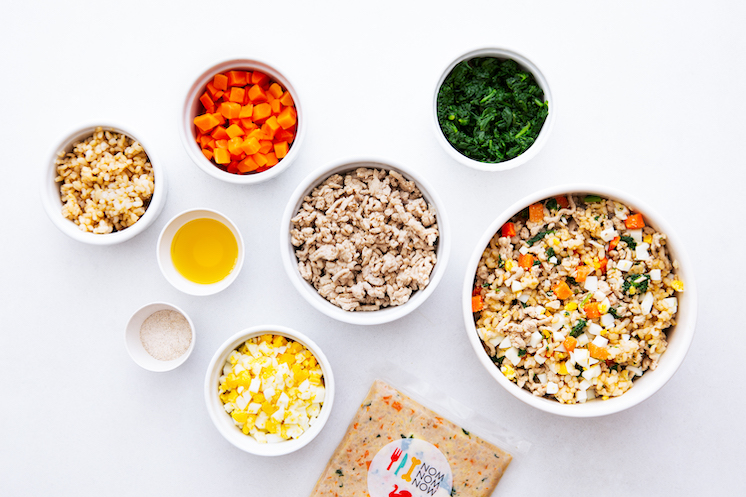 My favorite thing about this meal is that it actually looks like a turkey dinner. You can clearly identify every ingredient inside: turkey, rice, carrots, spinach, and eggs (plus a few things you can't see). No more nose-plugging or handling the package of food like toxic waste.
It also came pre-packaged in the amount she needed—which is great since I never really knew whether I was stuffing or starving her—and ready to eat right from the bag. It eliminated the need for me to mix dry and wet food for her, and she finished it all in one go instead of leaving half-eaten food in her bowl all day.
It's safe to say that Lily's bowl had never been licked cleaner than when it was full of NomNomNow's Turkey Fare. I can't say for sure that she lost weight, but I can say that her fluffy coat was noticeably less frizzy and coarse after about two weeks—a win for both of us, since her favorite place to be is pressed up against a human.
Now for Summit, our wise and stealthy cat: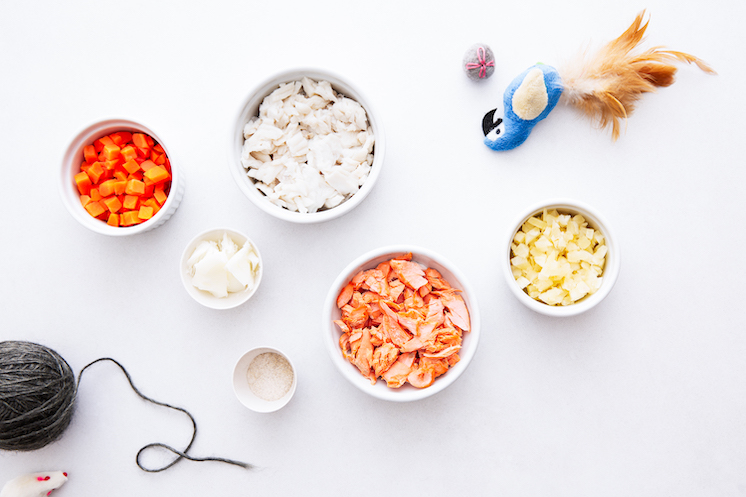 Again, I was genuinely excited when I opened the package and saw food I actually recognized in Summit's meal. His Flavorful Fish Feast is made with Salmon, Tilapia, Carrots, Yuca, Pork Fat, and NomNomNutrient Mix (which is formulated by Dr. Justin Shmalberg, made in the USA, totally non-synthetic, and could be eaten by you, if you really wanted to).
Summit gets a lot more exercise than Lily, frolicking around with the neighborhood cats all day, so I was a little concerned that changing his diet might impact his energy. But he continued to romp around happily, never meowed for more food, and had no problems chewing the fresh fish.
One last thing to mention: the packaging. 
There is a lot of packaging involved in shipping fresh made food to your doorstep, including ice packs, insulation to keep the ice cold, and the plastic-sealed individual meals. But I had a hunch that a company who cared this much about high quality pet food would care about the environment, too. And I was right! Every item is recyclable, and they even give you tips on how to reuse each of them.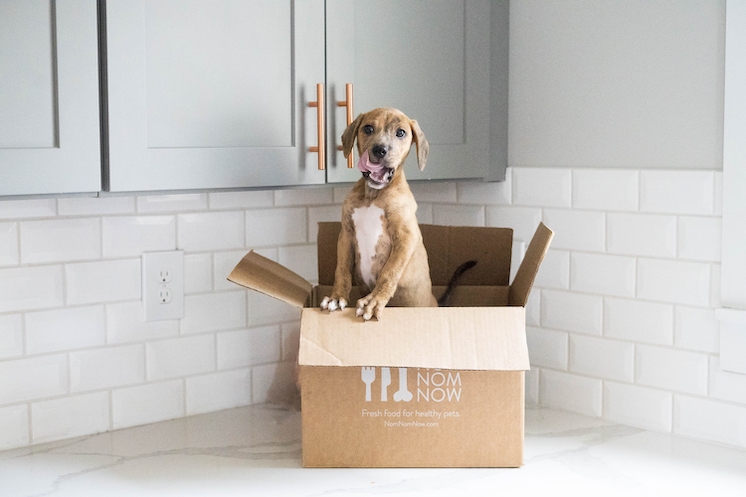 So, is NomNomNow right for you and your furbabies?
If you're looking for convenience, high-quality food, and a company who cares about your pets' needs as much as you do—then yes.
If you're looking for something to make them sit adorably in front of the fridge when they get hungry and wiggle with happiness throughout their entire meal—also yes.
If your furkids are on a dry-food diet at the moment, this option might be a bit pricer, but you'll also be handing them a bowl of dinner you could eat yourself, so that adds up. If they are on on a wet-food diet, you actually might save a bit with this option, and you can get a quote before you buy.