This is a post written in partnership with Joanna Yu, founder of Humm.ly—we're honored to work with anyone this dedicated to improving our mental health and well-being through the power of music and mindfulness. ~ ed.

"I would teach children music, physics and philosophy; but most importantly music, for the patterns in music and all the arts are the keys to learning." ~ Plato
Yesterday, it all felt too much.
There was the usual: lack of sleep, a pile of unanswered emails, my longer than long life admin list (which alone made me feel like a failure—and the week had barely begun.)
On top of the "usual" worries, I felt the holiday stress creeping in the edges. For many, Thanksgiving and Christmas are relaxing holidays—a special time to spend with our loved ones. But not for everyone: the latest survey by the travel site Booking.com found that a whopping 36 percent of people worry about things that might go wrong on their holiday.
We might feel anxious about spending a lot of money on flights and gifts, worry about the political debates at the dinner table, or feel pressure to make sure everything is perfect. It's totally normal.
I decided to do something to ease the feelings of unrest.
I put my headphones on and opened the Humm.ly music mindfulness app that I recently downloaded.
*Special offer: Elephant readers get 40% off the yearly subscription.
I have practiced guided meditation for years in yoga classes, retreats, and Buddhist centers, but I have never been a big believer in meditation apps. Until now.
After listening to two episodes—specific to stress-relief—I felt re-energized, hopeful, and calm. I even managed to take a 10-minute nap in the middle of the day.
This is the whole idea behind Humm.ly's carefully designed mindfulness content by certified music therapists and world-class musicians. It was founded by musician Joanna Yu who wanted to offer music therapy and advised mindfulness practice to support positive health outcomes, such as relaxation and anxiety reduction—and many more wellness benefits.
Humm.ly can be personalized to address a wide range of anxieties, whether we are coping with homesickness, suffering from stress or burnout, or needing a self-affirming guidance after a traumatic life experience.
There is strong scientific evidence supporting the use of music therapy for boosting mood, anxiety management, or stress relief. It is becoming clear that music can improve our physical well-being—and there are many more benefits that we are just beginning to understand.
Humm.ly is more than just another meditation app. It is a holistic wellbeing tool that makes mindfulness playful and fun.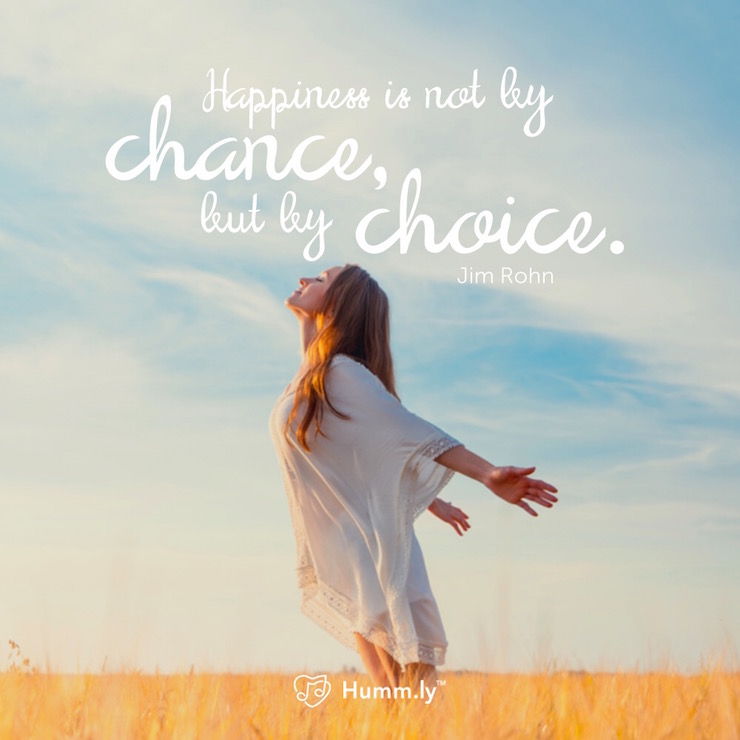 How can music really change us?
"One good thing about music, when it hits you feel no pain." ~ Bob Marley
Music has been used for hundreds of years to treat illnesses and create balance between body and mind—however, many of us are still unaware of its therapeutic benefits. According to a recently published article on Psych Central about the benefits of music and mindfulness, scientific studies have found, for example, that:
>> Listening to music on headphones reduces stress and anxiety.
>> Music can help reduce both the sensation and distress of pain.
>> Listening to music can relieve depression and increase self-esteem.
You don't have to be a researcher to know that music can uplift our mood or help us through emotionally challenging times. For most of us, music is a crucial part of our daily lives.
Personally, music helps me to express myself and to reconnect with myself. I have a playlist for just about every possible mood and situation: chill, sad, party, dinner, lazy morning, sexy times…you name it. Even if I'm just washing the dishes or folding laundry, I play music. Music can intensify our feelings—it can even put us to sleep, as I experienced this week.
*Special offer: Elephant readers get 40% off  the yearly subscription.

But what is music therapy?
To put it simply, music therapy is a healing mechanism used by professional music therapists. By listening to music and sounds, we can restore and maintain different aspects of our health. This includes physical, emotional, psychological, emotional, and even spiritual well-being. By using the emotional and structural qualities of music, we can benefit from improved communication, personal development, learning, and self-awareness. And the list goes on.
"Music therapy can make the difference between withdrawal and awareness, between isolation and interaction, between chronic pain and comfort—between demoralization and dignity." ~ Barbara Crowe (past president of the National Association for Music Therapy)
Although working directly with a music therapist would be ideal, not everyone has access to one. Luckily these days, accessing the expertise and guidance of a music therapist is easier than ever before.
Combining technology and music can be a powerful tool for our well-being. And now it can be found in your pocket—just one finger tap away.
All of the content on Humm.ly is created by board-certified music therapists and world-class music producers.
Humm.ly's episodes can be individually customized, ensuring it is safe, effective, and adaptable whether we experience symptoms of burnout, stress, or anxiety.
So, as the year draws to a close and the holidays start to feel like too much to take in, put your headphones on, take a comfortable position, and tune in to the world of soothing sounds.
Give yourself the gift of healing and resetting—or share this beautiful, mindful tool with someone you care about.
*Special offer: Elephant readers get 40% off for the yearly subscription.
~
References:
The Power of Music To Reduce Stress,  22 Mar 2018, PsychCentral.com
7 Ways Combining Tech And Music Can Help You Heal, Oct 23, 2017, Forbes
There's Healing Power in The Sound of Music, 2018, Healing LifeStyles
Experiencing burnout? Music Can Help. November 6. 2017, Humm.ly