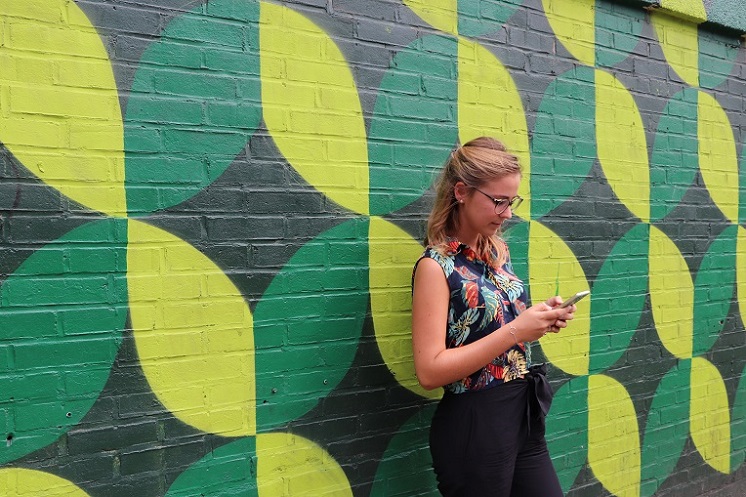 This post is created in partnership with Shapr. They're dedicated a more mindful way of building professional relationships and we're honored to share their offering with you. ~ ed.
Let's be honest, most of us hate networking.
The word alone brings to mind forced conversations and awkward business card exchanges. It's just so 1990s.
But we all need connection and community in our careers—especially if we're freelancing or working for ourselves!
Right now, it's Thursday afternoon, I am wearing my pajamas, and I've hardly left my house all week. There's a whole generation of young, digital entrepreneurs like me who work from home, or cafes, or airport lounges, or wherever we are…
Even if we're mobile, we can end up feeling a little disconnected from the nine to five world.
What if there was a way to make networking more mindful, mutually beneficial, and fun. To make connecting with like-minded professional people and mentors as easy as swiping right…and meeting them as enjoyable as meeting a friend for coffee?
Meet Shapr, the mindful networking app.
If Tinder and LinkedIn were to hook up, this would probably be their lovechild.
But let's clarify something: Shapr is not your regular dating app—it's designed strictly for networking and business (so you don't have to worry about dodging the eggplant emojis.)
I'm so excited about this app—this could really revolutionize the way I work! And I'm not the only one: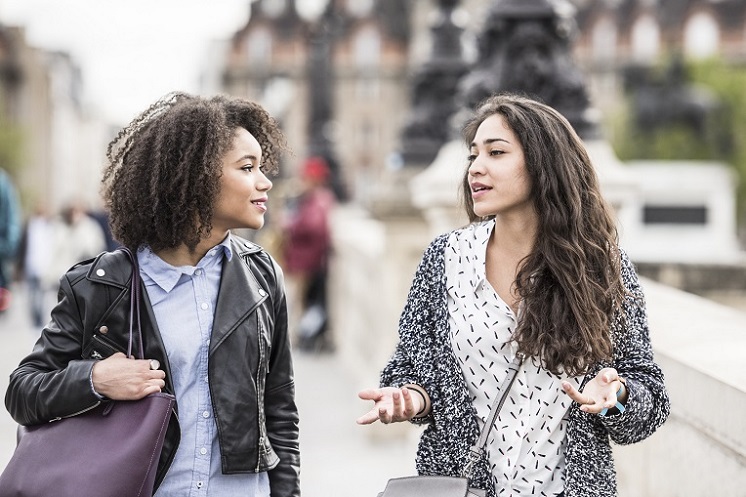 "Since opening my business I have been searching for like-minded people and for a mentor who can help me get to that next level and because of this app I actually did! We shared ideas, brainstormed, and together we have come up with an amazing plan to develop ourselves and take our businesses to the next level. It's a wonderful app and anyone looking to network and really grow themselves would be doing themselves a disservice not to at least give it a shot and try it because there's just so many people out there that could really help change the world and all they have to do is swipe left or right say hello and the rest is what makes stories like mine possible." ~ Nina
But don't we have enough connections on social media?
Ironically, social media is actually pretty anti-social. Shapr is one of the only social platforms that truly seeks to be social—the whole point is to connect with other living, breathing human beings in a genuine, mindful way.
When you sign up for the app, which is totally free, its smart algorithm uses your location, self-selected interests such as  marketing or yoga and your networking goals (i.e. find a cofounder, meet new friends, get a new job), to introduce you to relevant people in your area.
Shapr's goal? To get you meeting someone new for coffee each week (or as often as you like, if growing your network is what you're after)—or if you're just looking for that once in a lifetime business soulmate, Shapr is there for you, too. And if you live in the back of beyond, there's still benefit for you here: meeting on the phone or on video call is also a great way to connect.
The people on Shapr really get the importance of getting off the app and out from behind a screen. And for digital nomads like me, constantly on the go, but always in my own working world, this can be a lifesaver: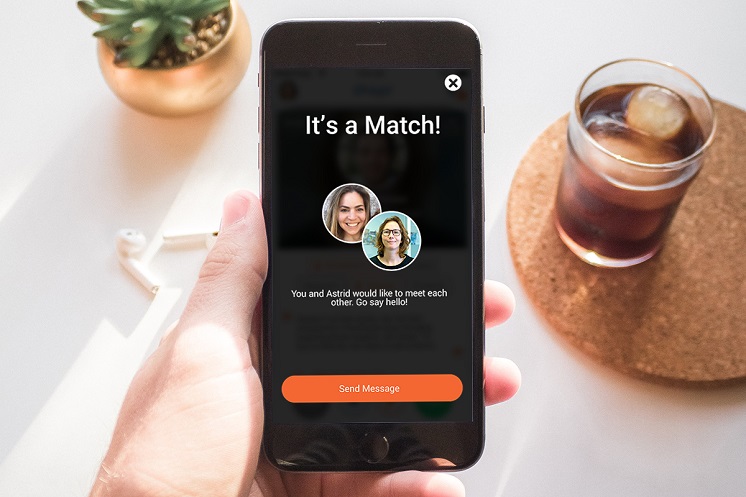 "Since I'm traveling a lot, I've always had challenges of finding new like-minded friends in the new cities and countries I travel to. But with Shapr I could easily find the right people, meet them for a coffee, and make new friends wherever I go. Some of those friends have turned out to become business partners as well. I'm working with network marketing and Shapr is an amazing tool in my everyday life." ~ Emil
It's not just about connecting, it's about opening new doors—together.
Artisha, an NYC-based indie film producer, started using Shapr to meet other creatives. She says the app was helpful for finding people who live outside of her social comfort zone, and for discovering new strategies for her projects. While her primary goal was to get inspired, she also found the app helpful in opening her next opportunity.
"Before I knew it, I got in touch with a venture capitalist I never thought I'd meet otherwise—and in a relaxed, casual way that didn't feel too forced. Truly an invaluable connection that made a big difference for me."
"I've witnessed firsthand that you need to get out of your usual circles if you want to achieve more," says Artisha. "Meeting others will help you find your own path." (And get outta your pajamas once in a while.)