This post is offered in partnership with our friends at Dame. We're honored to work with them—they're eco, sexy, and fun. Let's make some love, together! ~ ed.
There's a gender gap we aren't talking about.
I recently learned that 50% of women can't reach orgasm during sex.
Fifty percent!
That's a big pleasure gap right there—considering men are able to orgasm almost every time they have sex.
But before we get into the gender debate again, let's hold on a second…
When equality is the goal, the good fight is worth it. But isn't there enough friction (and not the sexy kind) between men and women already?
With all the heated conversations around the Gillette Ad and questions about whether the #MeToo movement has gone too far, it's easy to forget that we can actually work pretty well together. That we can give each other pleasure.
Don't get me wrong, I do love solo sex, too. But we also have the right to actually enjoy having sex—and to start celebrating this rising female energy, with our sexual partners!
Let's face it, though: none of us are born great lovers. In order to narrow that pleasure gap, we sometimes need a little support to reach that big O—and there's a way to do that together.
So, let's stop talking about having sh*tty sex and start reaching those well-deserved orgasms, dammit!
Experience a new perspective in your sex life.
Enter the Dame suite of sleek, multi-tasking sex toys…
6 Ways to Broaden your Pleasure Horizons.
1. Arc
G-spot vibrator
1/6
Arc features a strong motor, a squishy bulb with a clit-stimulating ridge, and an easy-reach curved handle, helping you explore and discover the perfect spot.
Get $15 off your first order
"Make love when you can. It's good for you." ~ Kurt Vonnegut
As women, we may know how to use a vibrator while alone (most people with a vulva can make themselves come in under ten minutes) but sex toys aren't just great for solo sex—they can heighten both partners' sexual experiences—simultaneously.
Every day, we use objects to make our lives easier, adjust our posture, and prop ourselves up (think yoga blocks or travel cushions, for example). Otherwise we wouldn't be able to access the same comfort and experience! And surprise, surprise, the same goes for sex.
Think about it: a proper chair helps us be more productive at work, while a good yoga block can take a sun salutation to new heights—so why aren't we reaching for a little support when it comes to sex?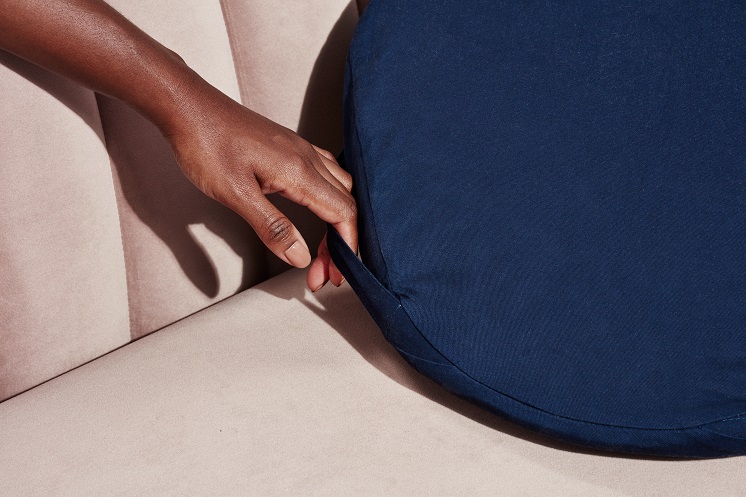 When Dame Products asked their community of testers, 81% of the 1,600 respondants said they wished they could find a better angle with their partner and/or that they regularly used a spare pillow or cushion to achieve one.
So Dame have come up with a new pleasure-enhancing object to elevate our sex lives and heighten intimacy: Pillo is a comfortable sex pillow for you and your partner that can take your Missionary (or Doggie or…) to the next level.
Just like the rest of their range, Pillo is not your average, aesthetically oversexualised sex prop, which you have to hide when aunt Mary comes for a surprise visit.
It's designed to be an everyday object—and it's multi-functional, too. When not part of our new sexual adventures, Pillo can be used as a meditation cushion, laptop holder, breakfast table…just use your imagination.
Pillo is comfy-soft (yet firm enough to reach right there), allowing you to take your favourite position and elevate it to the next level—or to turn your world upside-down.
"This product will take a standard sex life to great and a great sex life to outstanding!" ~ Dee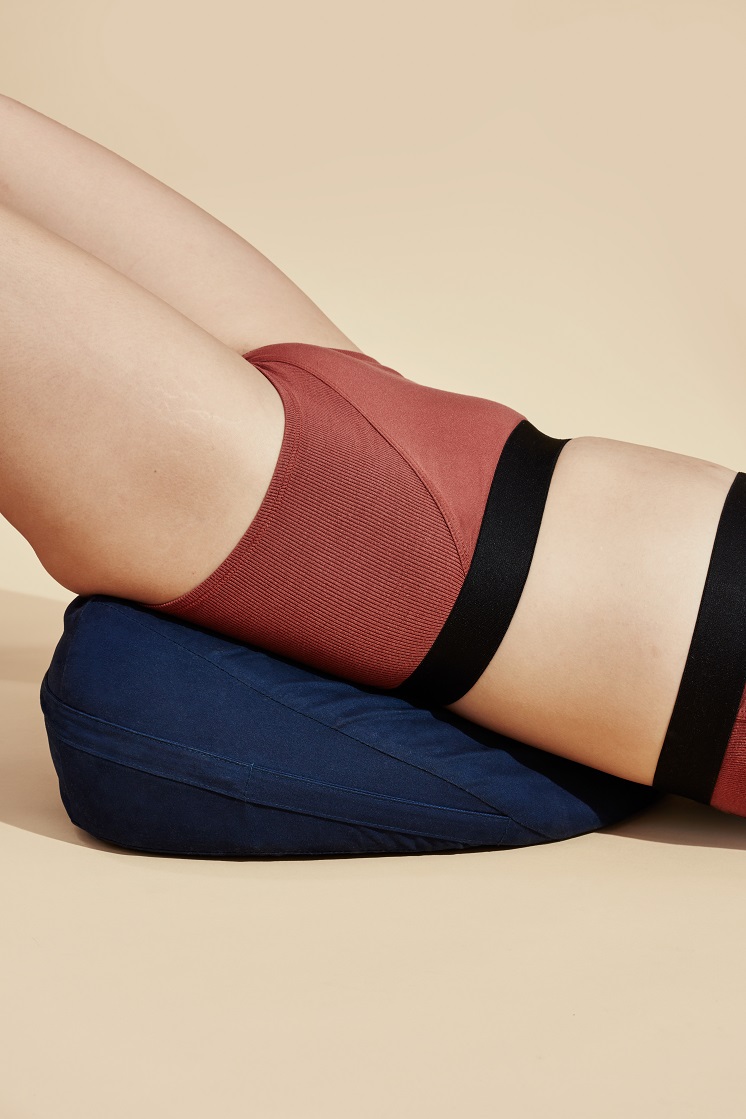 Women today face a lot of pressure. If being a successful entrepreneur and/or the perfect mother is making you feel stressed, then orgasming—or even feeling aroused—can be difficult in the first place. Stress is one of the most common factors for the lack of sexual appetite.
Luckily, there's a lot we can do to help get ourselves in the mood and close the orgasm gap. A study by Dr. Debby Herbenick at Indiana University found out that vibrators can help vulva owners get in the mood when we don't feel like "chilling" after Netflix. Yup, from zero to full speed, just like that.
Dame have a range of nifty, female-designed vibrators to help get us there, but the one that pairs best for a little extra oomph with that uplifting Pillo of theirs is Eva II. Mostly because she's small, light, simple to use, and totally hands-free…just nestle her into place.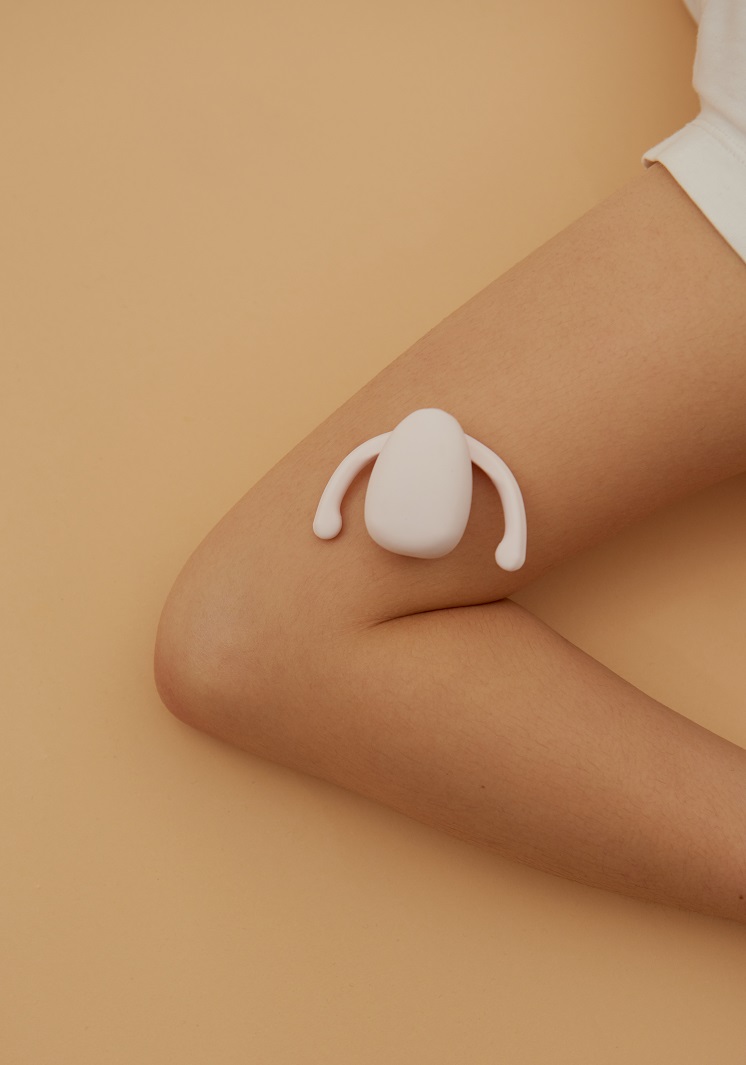 Sex is a fun and normal part of our everyday lives.
We shouldn't feel ashamed about having a sex life and this is the ethos behind Dame Products' phenomenal sex toys designed by smart women.
Now, let's all grab someone cute and close that pleasure gap…together. Because we all deserve nothing less than great orgasms.