Trump fans hate it. Progressives don't love it. Presenting: the "old, fat, Muslim" Sports Illustrated Swimsuit Issue goes Woke.
When I was 12, I discovered a budding attraction for women, and Elle MacPherson on the cover of the 1985 (?) Sports Illustrated Swimsuit Issue was a part of that. I think I even put her poster on my wall.
This issue–for however many years—has played an annual part in the sexual rite of passage for those attracted to women and, at the same time, the ongoing objectification of women in our culture.
That said, it also has, for years, celebrated athletic bodies, and good causes, and tried.
But this year, it went all out: it featured Tyra Banks, at 45, back on the cover after 20 years.
It featured a curvy model.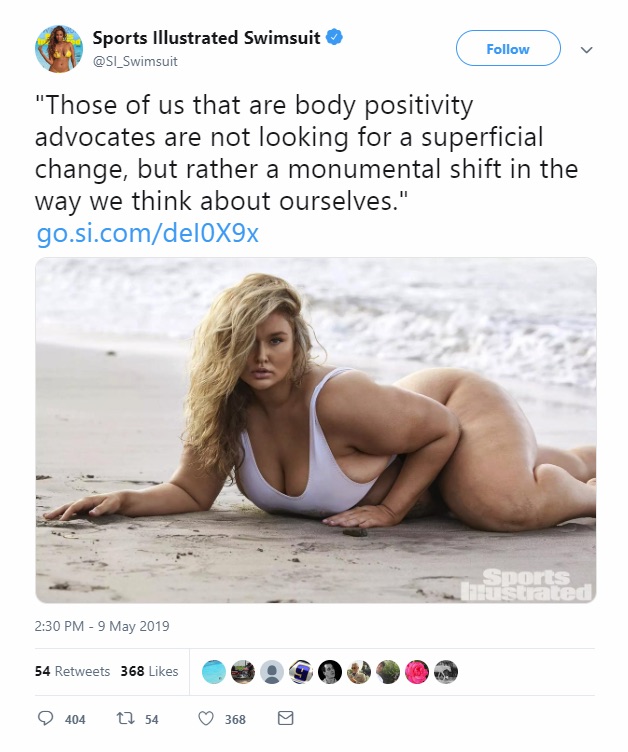 It featured a Muslim in full burkini, showing nary an inch of skin.
And it pissed off online haters (boohoo), while disappointing pooh-poohing progressives who will never regard this issue going woke as anything more than putting lipstick on an objectified pig.
But here's where we can come in. Middle way. Forget about it. Drama is boring. We can respect that SI is showing all kinds of bodies and backgrounds as beautiful. Representation matters, and they're trying. We can admit that it's still about objectification—that while sexuality is beautiful and to be celebrated, and SI makes a good effort to feature these women and their stories, it's still a…weird, weird issue.