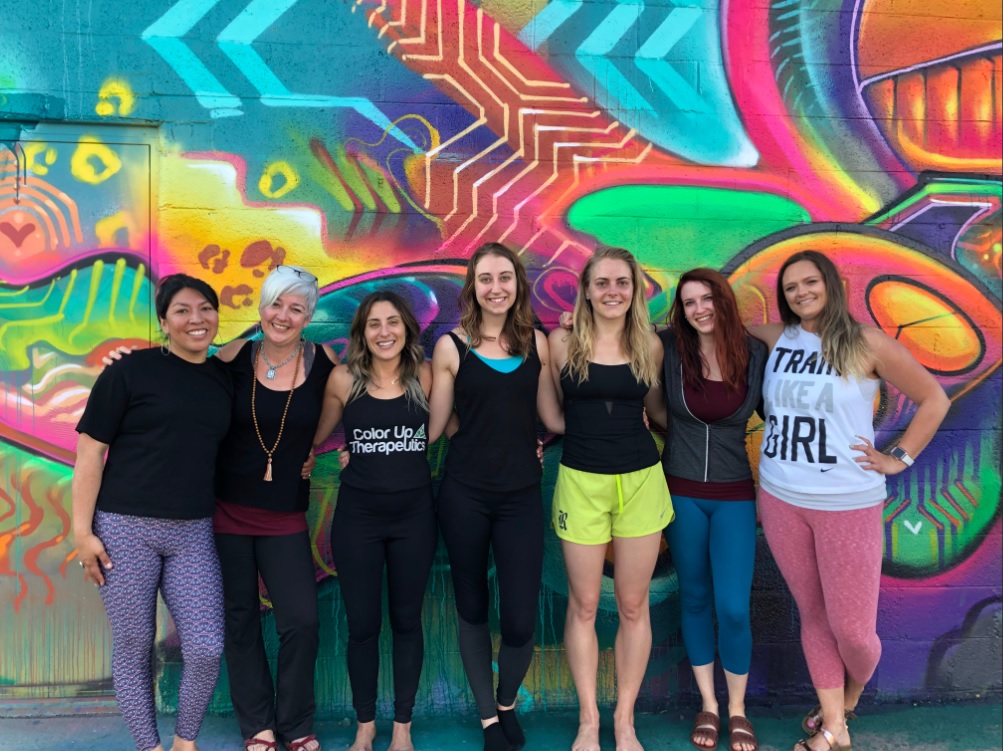 This article is written with Color Up—an Elephant Mindful Partner. We sent our Elephant staff to their wellness center to find out what "CBD self-care" really means and what this ancient plant-medicine has to offer modern women like us. May it be of benefit! ~ ed.
The three hottest letters in the wellness world right now are C, B & D.
Miracle elixir, pain panacea, perfect spa treatment, best friend to our four-legged family, or the new Bitcoin? All bets are on. But, will CBD burn out as quickly as it has blazed in?
While everyone's going crazy about it all of a sudden; hemp is actually about an ancient as they come. 
Researchers recently traced its origins back to the Tibetan plateau and its use in a medicinal context back to at least 10,000 BC. For centuries, most cultures viewed hemp as a gift or treasure from the divine spirit to be used during ceremonies.
Hemp can be used for food, fuel, fiber, medicine, and beyond. The Chinese used hemp in mixtures such as topical anesthetics. The Romans used hemp concoctions to treat burns. In India and the Middle East, it was applied as a paste to relieve skin ailments. Is it just a recent trend? No.
So, looks like this "new kid" on the holistic health block is here to stay.
The trouble with the current boom is the cannabis cowboys who are jumping right into the mix with genuinely caring, mission-driven folks. Where, then, do the CBD-curious even start? And how can the CBD-converted uplevel their understanding and integration of this powerful plant into a healthy lifestyle? We know just the place.
Color Up is the CBD Wellness Center with a Giant Heart.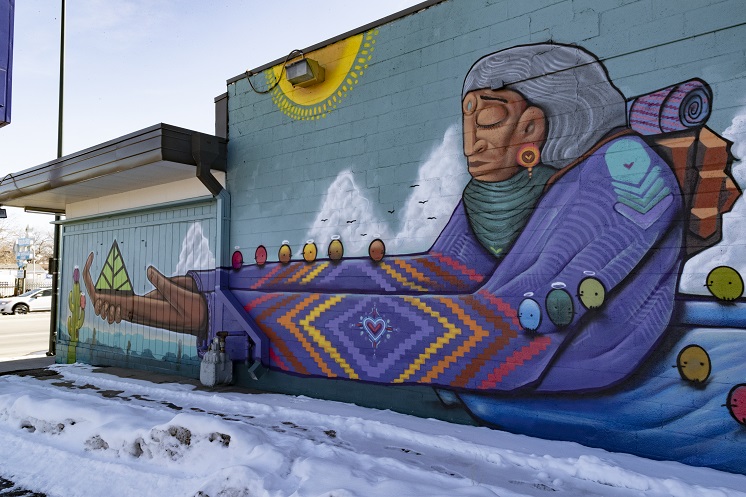 "Instead of trying to quiet my mind and calm my soul, as many spas do, I felt like I was being invited to channel my soul—my inner goddess, my wild woman, my authentic expression of self." ~ Vanessa
In gambling, Color Up means to cash in your lower denominational chips for higher denominational chips; similar to trading in lower vibrations for higher ones. Color Up describes the mission, the intention, and the values of this heart-centred community; it represents coloring up your life in every way. Coloring up your attitude, coloring up your choices, coloring up your chakras, coloring up your diet, and coloring up your self-care—all through foods, plants, and more educated choices.
Looking for a CBD-based massage, facial, or spa treatment? Color Up. Want to try out a CBD-infused yoga class? (Yep, totally a thing!) Color Up. Keen to join a warm, welcoming community where you can sip CBD tea and chow down on some healthy plant-based food? Color Up. Confused about just how or if CBD really works? Color Up. Just need a big ol' bear hug? Color Up.
No kidding. We sent a herd of our Elephant staff to the Color Up Wellness & Education Center in Denver one sunny Sunday morning and they were blown away by their experience, not least by the genuine mama-bear hugs they were greeted with.
"The best way to describe what I felt at Color Up is aggressive joy. It's like: Here's love; come on in! Here's acceptance; come on in!" ~ Kerry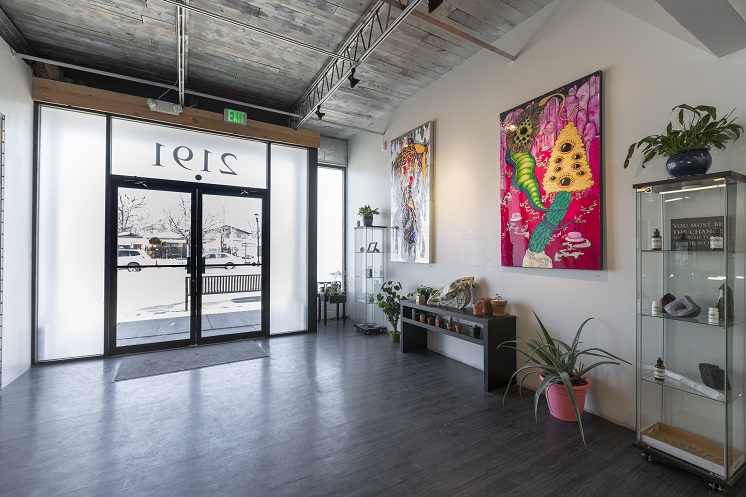 At Color Up, the first experience you're guaranteed to have is feeling deeply welcome and completely accepted, no matter your gender, background, job status, yoga pants label, skin, or body type.
"During the facial, I was able to express my concerns about my acne prone skin and the battle it has been for me for many years. I wasn't made to feel like I had to 'fix' my skin; instead I was offered something that I was seeking—a possible solution to something that has weighed on me for years. Ella made me feel like a whole woman, accepted and fully okay, just as I was. The facial was soothing and I reached a level of calmness that is rare for my racing mind. ~ Vanessa
Just being in the Color Up space is a totally mind-expanding, heart-opening experience—complete with cyclorama walls!
"This is not just a spa or a yoga studio or a CBD shop; it's truly a community in a massive, art and light-filled space ensconced behind colorful murals off South Broadway. In short, it's a paradise for the mindfully-minded." ~ Kerry
CBD is in every step of the process, which makes this different from visiting just a regular day spa.
From CBD tea to greet you at the door, to CBD facials, massage, yoga, and education, coming to Color Up is like a bigger version of that hug our Eles were met with at the door: it's one giant CBD hug. One that's child and pooch friendly. Yep, they even have kids' activities and their warm welcome extends to Fido, too.
"The CBD they put on you during the massage, facial, and yoga class did seem to help with that little extra level of relaxation—instead of spending an amazing, hour-long massage thinking how stressed I was about the week ahead without the usual loop of 'YOU BETTER ENJOY THIS' playing in my head the Entire. Freaking. Time. It really did feel like that bit of self-guilting basketcase-ness got smoothed over quite a bit and I was actually, amazingly, able to just relax." ~ Kerry
Take your mindful lifestyle to the next level: get CBDeep.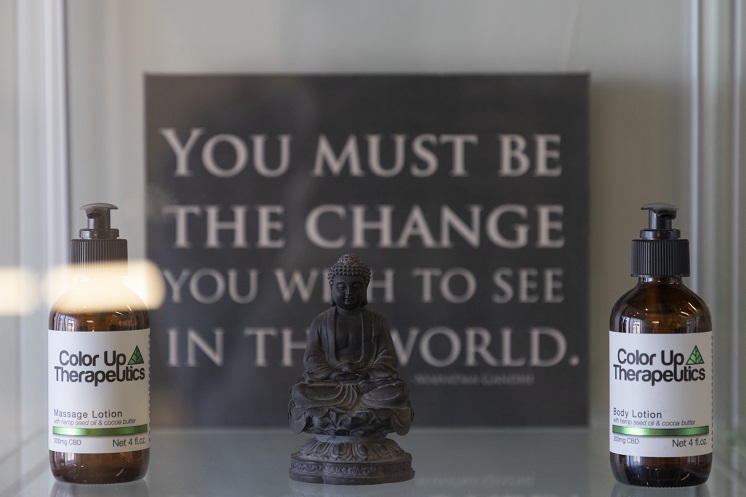 Whether you are a massage therapist, yogi, aesthetician, or just a mindful consumer, curious about the hype, a thorough understanding of CBD's benefits and proper use is fast becoming "required reading" if you want to incorporate this powerful plant in your personal lifestyle or professional practice.
This is what our Elephant team member, Emily found out:
"CBD can be pretty confusing and scary to first-timers. I learned the difference between the hemp plant and marijuana plant, when you should take Pure CBD vs. Full Spectrum CBD. They went into great detail of our body's cannabinoid system and how CBD can create balance in your endocannabinoid system. I felt like I already knew a lot about CBD, but the educated Color Up staff taught me so much more."
Though there's no substitute for soaking in the Color Up vibes in person, these amazing women also offer online courses for professionals and the CBD-curious alike, so you can "Color Up" your CBD knowledge from wherever you are in the world.
Color Up was–and is–the first professional skincare company in the world to utilize CBD in every step of a European Facial. All their courses are hosted by a group of medical doctors, nurses, nutritionists, naturopaths, and acupuncturists.
In addition to the courses and treatments, Color Up makes their own natural, cruelty-free, and small batch hemp derived CBD products intended to balance and heal the body, mind, and spirit.
They source their hemp from a local, organic farm in Colorado who grow sustainably and with organic nutrients that are GMO free. They are CDA registered & Farm Bill compliant.
All products in their line are created on site and 3rd and 4th party lab-tested for cannabinoids present and their percentages, as well as testing for solvents, pathogens, and mold.
Rooted in Science. Created with Intention. Made with Love. 1. CBD Skincare Travel Pack with Hemp Travel Pack Color Up your Life!
1/3
This travel kit includes 7 items from the Color Up product line and a hemp bag to travel with.
See what's inside.
Every service and product Color Up offers is backed by their desire to provide overall wellness and clarity to their clients. Although their brand can be found nationally, it is comforting to know an actual group of kind humans are involved in the production of their products from start to finish, which is maybe what's missing from some of the larger CBD brands out there.
Color Up is not only a spa, CBD shop, or yoga studio—it is a community focused on overall wellness.
"What's unique about Color Up is that we are a community. Not a corporation, a community. Through and through. Our company is built on service professionals, healers, and scientists—we didn't get into this to make money, we got in it to change the world. Everything about what we are building here is rooted in community and the desire to help people find health and healing." ~ Shauna, Color Up co-founder
As far as us Elephants are concerned, their huge hearts and deep-rooted mission are evident in how our visit to Color Up left us feeling:
"The entire experience helped me reach a level of relaxation in my mind, body, and soul that my anxiety prone mind cherishes deeply. It was clear to me that the people of Color Up look at and care for humans as a whole, knowing that just taking CBD is not the answer. They acknowledge that just getting a facial or massage is not the answer. They have created a system in which they first, with the CBD, get you to a level in which you can relax enough to fall into your body and let go of resisting thoughts and then they work on the physical body to help you release everything that our bodies store." ~ Vanessa
Color Up is the perfect place to rediscover your calmest, healthiest, most joyous self. So, come on in…