View this post on Instagram
Back in June, I got an email from a lovely and inspiring friend of mine, Vrunda, that contained the most delightful little list of ways to love yourself.
And at the end of it, she wrote, "If you do any one of these every day, you do love yourself."
I came across her words again this past week, and her list leaped out at me with the question: what if self-love is not a way of being or an achievable life state, but simply a choice—a choice you can consistently make for yourself, no matter what's going on, no matter how you feel?
My relationship with my partner works this way—we haven't been coasting along for 15 years on a never-ending wave of good times and good feelings. A relationship takes effort, it takes work. Loving my partner is a choice I make every single day.
What if loving myself works the same way? What might happen in my life if I stop pursuing a mythical state of always feeling satisfied and happy with myself, and instead start making choices to show myself compassion and kindness even when I'm feeling bad, making mistakes, or failing?
What if I take Vrunda's sage advice and look at self-love not as a feeling, but as a choice?
~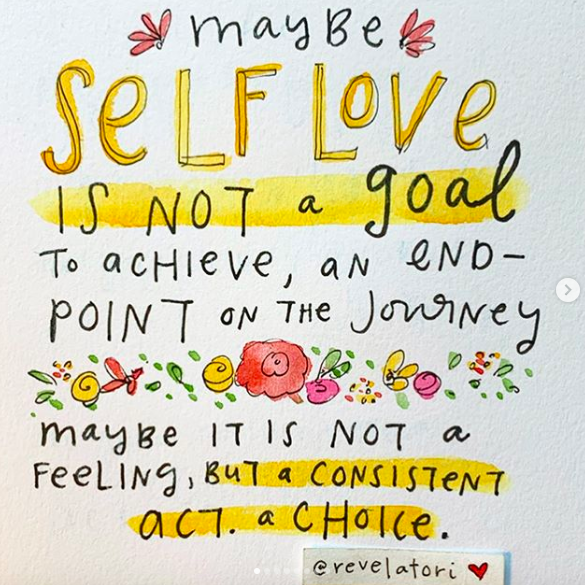 ~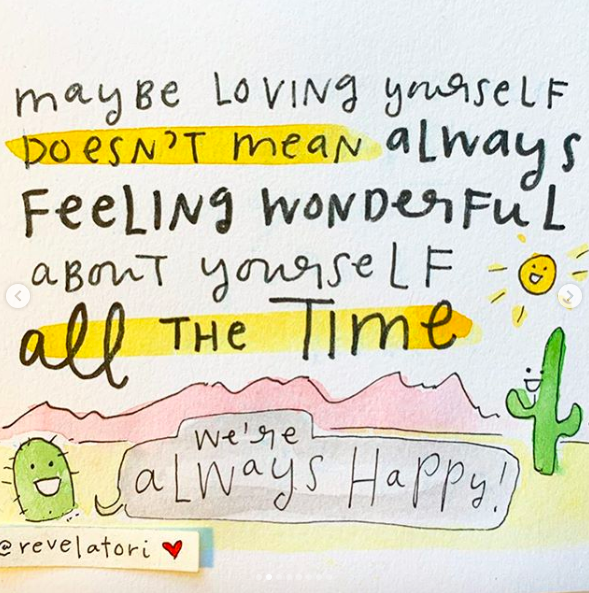 ~
~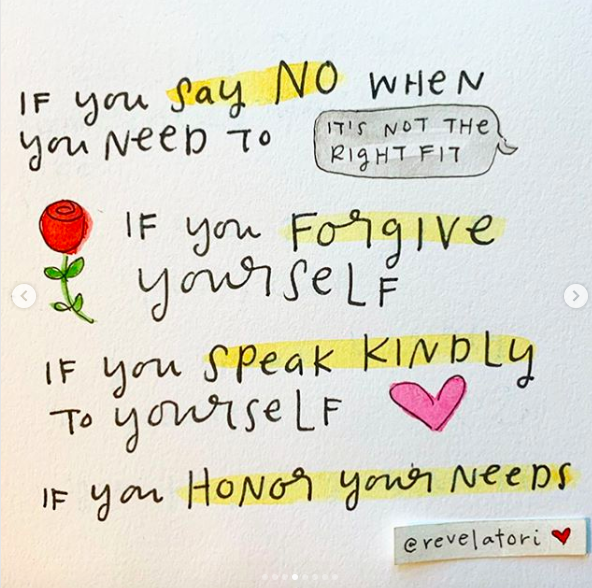 ~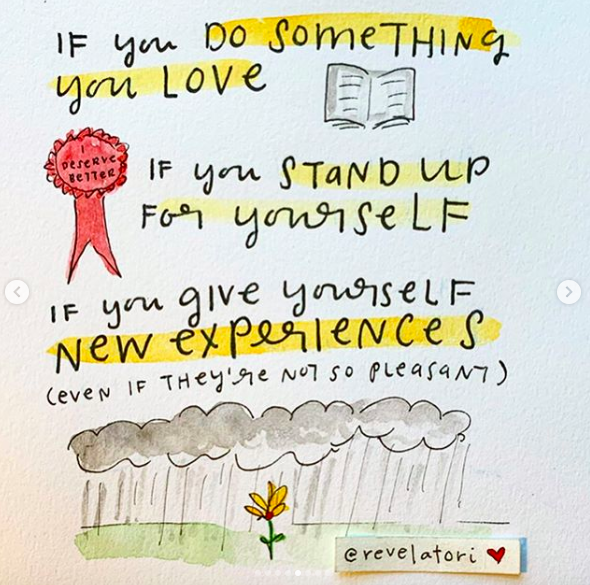 ~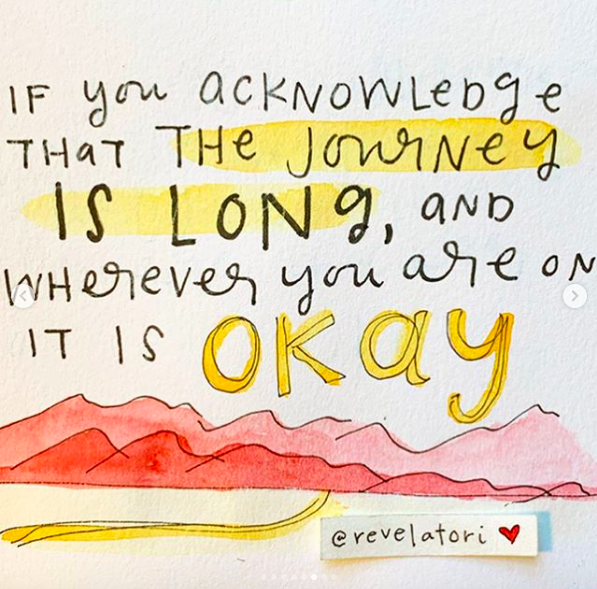 ~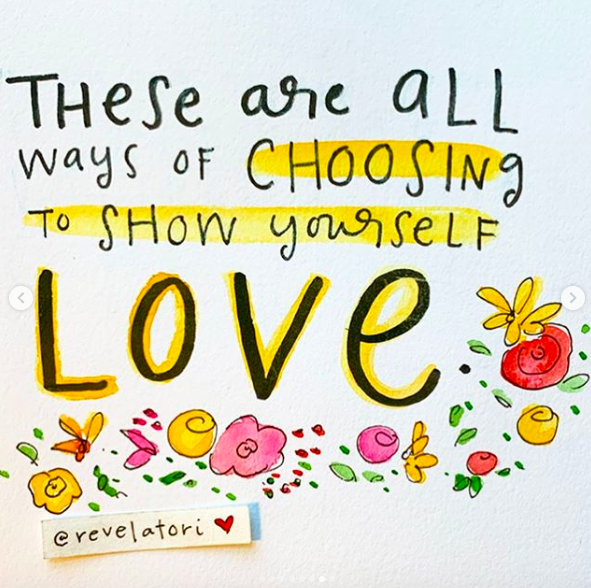 ~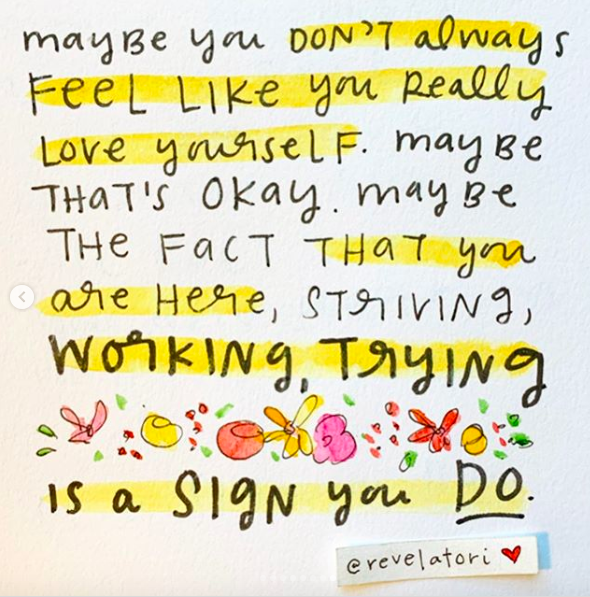 ~