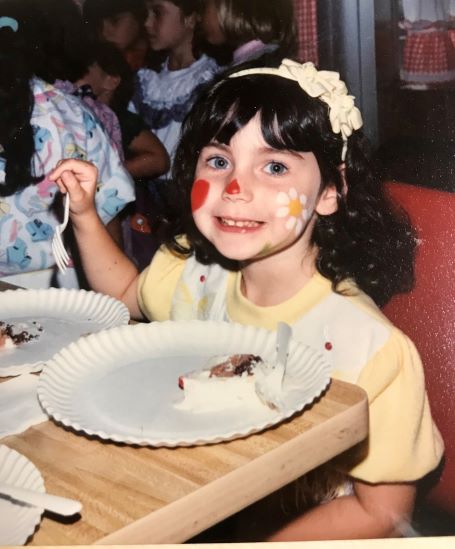 Dear Inner Child,
Somewhere along the way to adulthood, I pushed you aside, leaving joy, playfulness, and doing cartwheels in the park for more "adult" things like work, finances, and worries about my health.
I traded in laughter for serious conversations, joy for worry, living in the moment for obsessing about the future.
I traded in days dancing to music, jumping on the bed, creating skits, for days lying in bed, anxiously thinking of all the worst-case scenarios. I traded in all the "imagine what could be's!" for all the negative "what ifs."
I traded in playing "pretend" for pretending to be anyone but myself.
I traded in all the freedom and spontaneity and living from my heart for being trapped in the cage that is my mind.
I thought I couldn't connect to you when I was sick in bed, in excruciating pain for what seemed like endless months, when in fact that was when you needed me the most—my love, support, and someone to tell you that everything would be okay.
You were ignored, neglected, abandoned, rejected, and denied.
I need to apologize to you. For not listening to you. For forgetting that life could be fun. For ignoring your pleas to find more joy each day, because honestly, life got challenging and I had to deal with more "important" things.
I don't remember when life got so serious, but I promise to do more of this: laughing, running, playing, dancing, baking, drawing, reading, writing, acting—all the things you loved, and did so freely, without an inner critic telling you it's not good enough.
I promise to heal all the wounds your tiny body couldn't process. To feel all the strong emotions you suppressed to stay safe. To give you what you never received from others. To ask you what you need, and make sure I listen. To try to see the world through your eyes—eyes filled with wonder and awe.
I'm ready to embrace you, take your hand, be your friend, let you lead me to the magic, and keep reminding you that you are never ever alone.
~