View this post on Instagram
This article was not paid for by any companies mentioned. We're simply trying to do our bit to help mindful, caring business survive the Covid-19 crisis, with your help. The world sure needs 'em now and when we get to the other side of this. ~ ed.
These may be the strangest days we will ever face—we certainly hope so, but maybe not.
For now, the best we can do is keep ourselves and each other safe by:

Staying at home as much as possible, keeping 6ft away from anyone we encounter when we're out recharging in nature (if we can, it's so important to do this daily, for our mental and physical health), washing our hands, eating real, whole food, meditating, doing some yoga, Zooming our loved ones on the regular…what else?
The other thing that might be a little harder to remember when the entire world has come to a near standstill, people are sick, dying, and the economy is holding on to the turnbuckle with both hands…is how important it is right now for us to support mindful, good-human-led, mission-driven businesses who are actively working to make this world a better place.
These are the kinds of people we've always partnered with—proudly so. And we know they're hurting right now. Many of them, like us, are in some degree of shock, trying to figure out how to proceed in this new reality.
Because we genuinely love our Mindful Partners, we've been reaching out to them and talking about how they're doing, what they're planning to get through this, how it's working, and how people are coping.
And they've shared some sweet, helpful things with us. Things they're doing to help their businesses survive, of course, but more than that to keep chins up and food on the table for their staff, their communities, our society.
In the spirit of community and caring, we're sharing with you some of our favorite brands, and some of the ways they're working to make panacea out of a pandemic: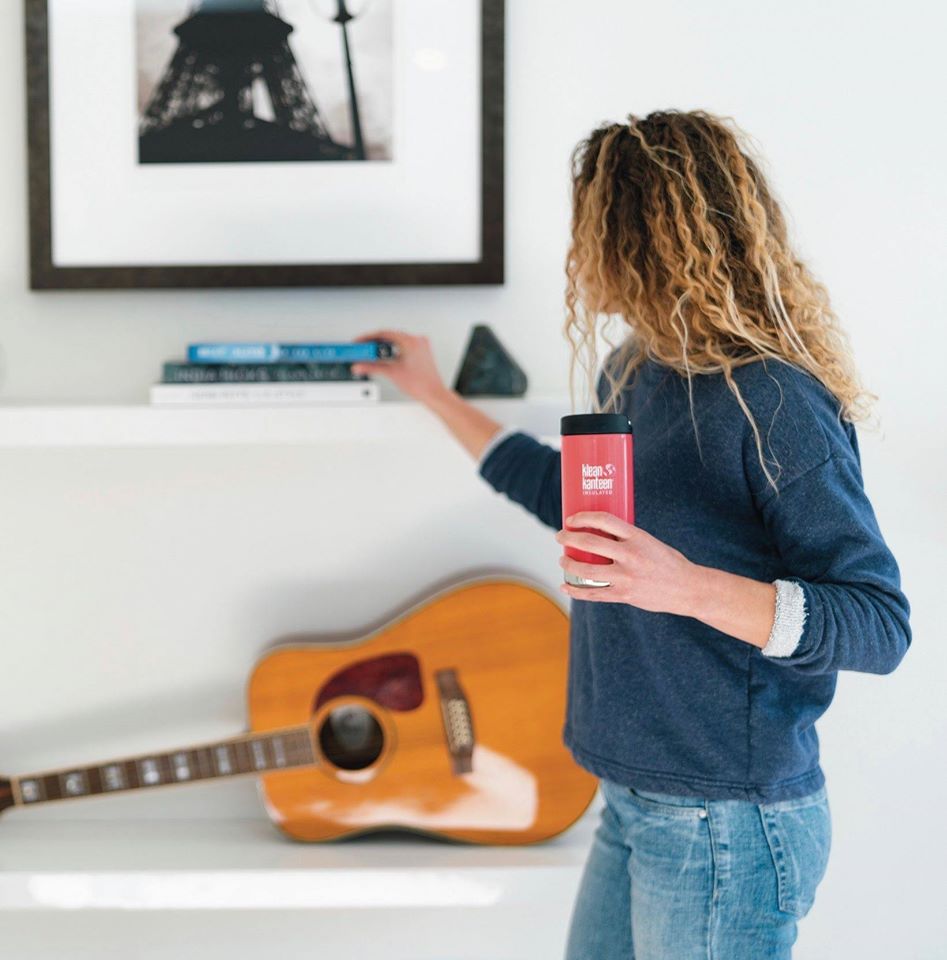 We have longtime love for Klean Kanteen. Worldwide, they help more of us say no to super nasty single-use plastic water bottles and toxic cocktail to-go coffee cups…by making beautiful but tough-as-steel insulated bottles, cups, tumblers, food canisters, and straws. We even partnered with them to make our Eco Mug which has our Mindful Manifesto printed on the side, so you can remember your mindful intention everywhere you go.
They've just launched a 30% off sitewide sale and free shipping on all orders over $20 so you can keep your cool drinks cool and your hot drinks hot and have fewer mugs and cups to wash at the end of a long day at home and if you're still able to take a walk or hike or run where you are, take your Klean Kanteen along with you.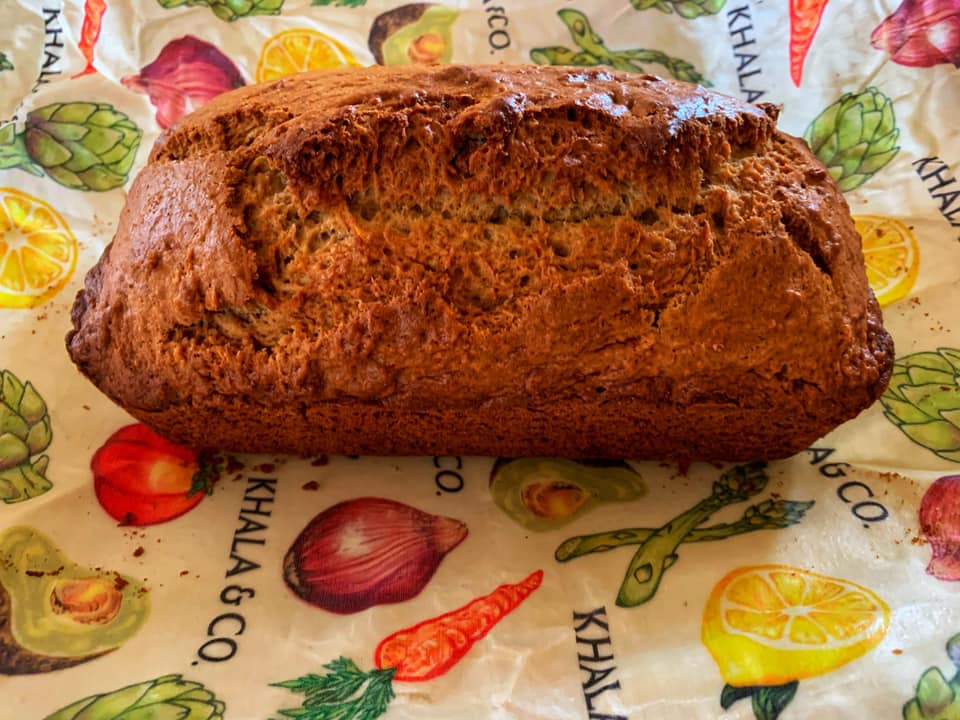 What's the good of eating real, whole food if we're just wrapping it in plastic? Khala cloths are a washable, reusable, and biodegradable alternative to plastic food storage. Their vegan, hemp based wax and coconut oil based beeswax wraps help us honor our food by storing it in a way that protects our health and the health of the planet. They can also extend the life of your food 5-7 days longer than plastic!
We've featured them in our Eco Home Gift Guide in the past and we love how they share resources and knowledge to help more of us to eliminate plastic and food waste, something we're all more aware of now that we realize how fragile our supply can be.
They've written a blog with more information on how they are navigating these perilous times, and encouraging others as well. They have generously offered Elephant readers 20% off all online orders with the discount code: Elephant.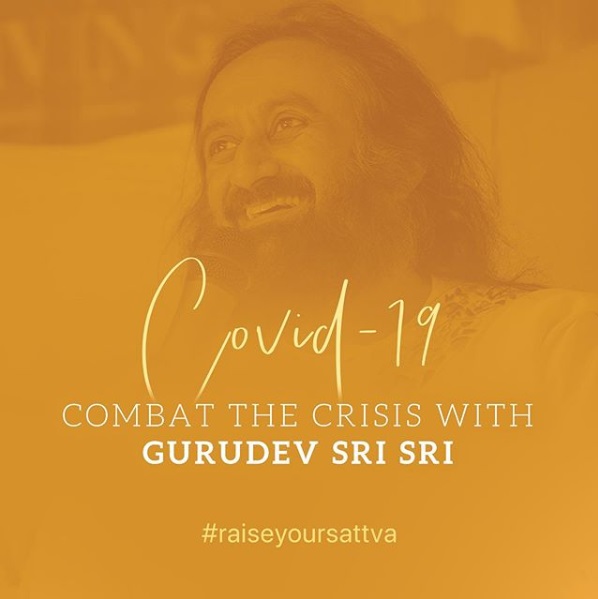 There are a lot of meditation apps out there, but when our editor, Emily tried Sattva, she loved how it went deeper than just buzzwords and trendy mindfulness trivia. When we're living our normal, hurried lives, that kind of quick-fix mindfulness may be what we're looking for, but now's our opportunity to slow down and immerse ourselves a little deeper. We need it more than ever.
Whether you're new to meditation and want to dive deeper into the tradition, not just the activity or a seasoned meditator who wants to expand your practice and explore new elements like sacred sounds and mudras, Sattva has a rootedness and authenticity that many other meditation apps just don't.
They're also doing their part to help us maintain our peace of mind right now by offering a month, free to all users.
There are free meditations added daily to the "Combat the Crisis Collection," a series of meditations conducted by world-renowned mediation master Gurudev Sri Sri Ravi Shankar to help achieve a calmer mind during the Covid-19 crisis, as well as collection of Sacred Sounds (vedic mantras) for resilience, protection, and healing for challenging times.
Use Sattva at home as the ultimate self-care kit to help reduce anxiety and stress.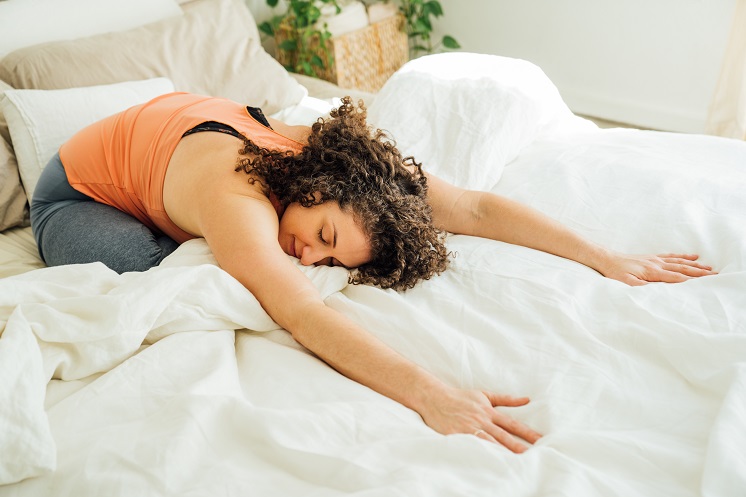 Our editor, Kelsey recently used this super cool app—created by super sweet 'n savvy husband and wife team, Joaquin and Lizzie—to help her get through 14 days in full quarantine. Yoga Wake Up is a delicious alternative to your alarm clock: instead of beeping or buzzing at you, it wakes you up with gentle music and yoga! And you don't even have to get out of bed to do it, though if you want a little help with that, there are sequences that get you up and moving, too. They also have afternoon pick-me-ups, family yoga jams, and evening meditations, and yoga nidras to keep you moving mindfully through your day and drifting peacefully off to sleep.
The thing that we love most about Yoga Wake Up is that it's all audio, so it helps us get off those gaddamn screens many of us have become even more glued to since this crisis began. What could be better for our physical and mental health than breaking up our news and social media feed scrolling sessions with some mindful movement, breathing, and intention-setting?
Try Yoga Wake Up at half-price (free for 7 days) and see what a difference it makes in your life.
"There is no power for change greater than a community discovering what it cares about." ~ Margaret J. Wheatley
May it be of benefit!